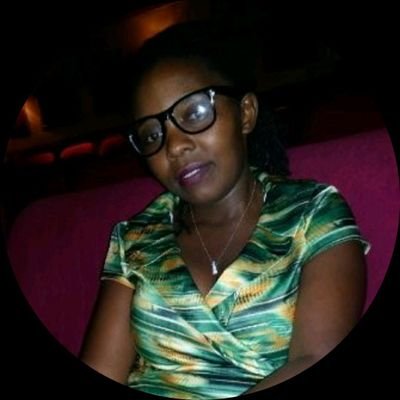 Lecturer of Physics at university of Rwanda. Currently doing a postdoc at University of Wits
Embrace the opportunity of having us around as we did not have more women in STEM to look up to.
I am an instructor, i teach physics to undergraduate students and do research in the field of solar energy
WHY DID YOU CHOOSE THIS FIELD?
When was young I used to like maths and luckily my dad was a mathematician that is where the inspiration came from. Physics is life and I wanted to really understand what is going on in nature. Most of our daily life situations can be explained by a physics concept which is really amazing. This also builds in me the spirit of helping others to understand some concepts of science. I believe that something you do at a young age shapes your future.
WHAT DO YOU LOOK AT & THINK, "I WISH YOUNGER ME WOULD HAVE KNOWN THIS WAS POSSIBLE?"
Young me would be happy to be a good programmer at 20 years old but that was not possibe as we weren't even aware of that! But it never to late to do what you love and like.
WHY DO YOU LOVE WORKING IN STEM?
STEM is wonderful, I see myself around people with brains, arguing on a topic and the most of it is when we go for outreaches and young ones start asking interesting questions where you have to think wisely and give them pratical examples to the questions. And when you put a smile on their face is something you carry the rest of your life. in addition, you get more excited when you start receiving messages saying thank you, we have achieved this because of your inspiration. Or your advice really paid off. I got a promotion or a new job because of you. I wake up looking forward to helping more kids to pursue STEM and also lifting up more women in STEM. Having RAWISE ( Rwanda association for women in science and engineering) is a dream which came true where we aim at promoting women in STEM, the young generation is also our target and we beileve that our effort will bring a chnage in the next STEM genration.
BEST ADVICE FOR NEXT GENERATION?
Girls in STEM should always embrace the opportunity of having us around as we did not have more women in STEM to look up to. They should use their time wisely as well so that they do not regret that when they reach 30. Determination and knowing what you really want to become point you in the right direction. They should also learn to speak up for themselves ( I wish i was not shy when was so young, I couldn't speak my mind or infront people), plus if u are shy to speak just write down what is in your mind as this will help along way. The last advice but not least is to be yourself, this helps alot as discupline is the key to success.
"Education is a husband that will never let you down", please educate yourself and the rest will follow.