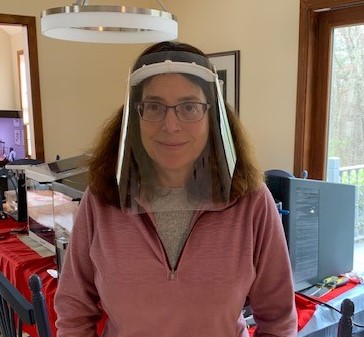 Senior Director, Education & Early Engagement, Dassault Systemes
STEM gives you an opportunity to do whatever you want to do.
Education and Engineering Advocate, supporting educators, students, makers, startups and STEM organizations
WHY DID YOU CHOOSE THIS FIELD?
My father owned a garage and my grandfather a farm, growing up, I was fascinated with machines. My mother was a book keeper in my father's shop.
She could add numbers in her head so fast. I sat on her lap and learned. In the early years, my family encouraged me to imagine and create, especially when I broke things. Later, my high school physics teacher encouraged me to go into engineering.
WHAT DO YOU LOOK AT & THINK, "I WISH YOUNGER ME WOULD HAVE KNOWN THIS WAS POSSIBLE?"
The Internet. The internet enabled us to be connected to the entire world, no matter where we are locate. It enables us to learn and share any type of information.
WHY DO YOU LOVE WORKING IN STEM?
Students! The interaction of Science, Technology, Engineering and Mathematics with amazing projects developed by teachers and organization has changed learning for students. STEM subjects are fun and relevant. They provide students opportunity to innovate and to solve problems we don't even know exist yet.
BEST ADVICE FOR NEXT GENERATION?
STEM gives you an opportunity to do whatever you want to do while solving problems to help others, your family, community, and the world.
"Live each day to the utmost" My mom said it to me often, usually when I had a tough day. I think she shortened it from Eleanor Roosevelt "The purpose of life is to live it, to taste experience to the utmost, to reach out eagerly and without fear for a newer and richer experience."