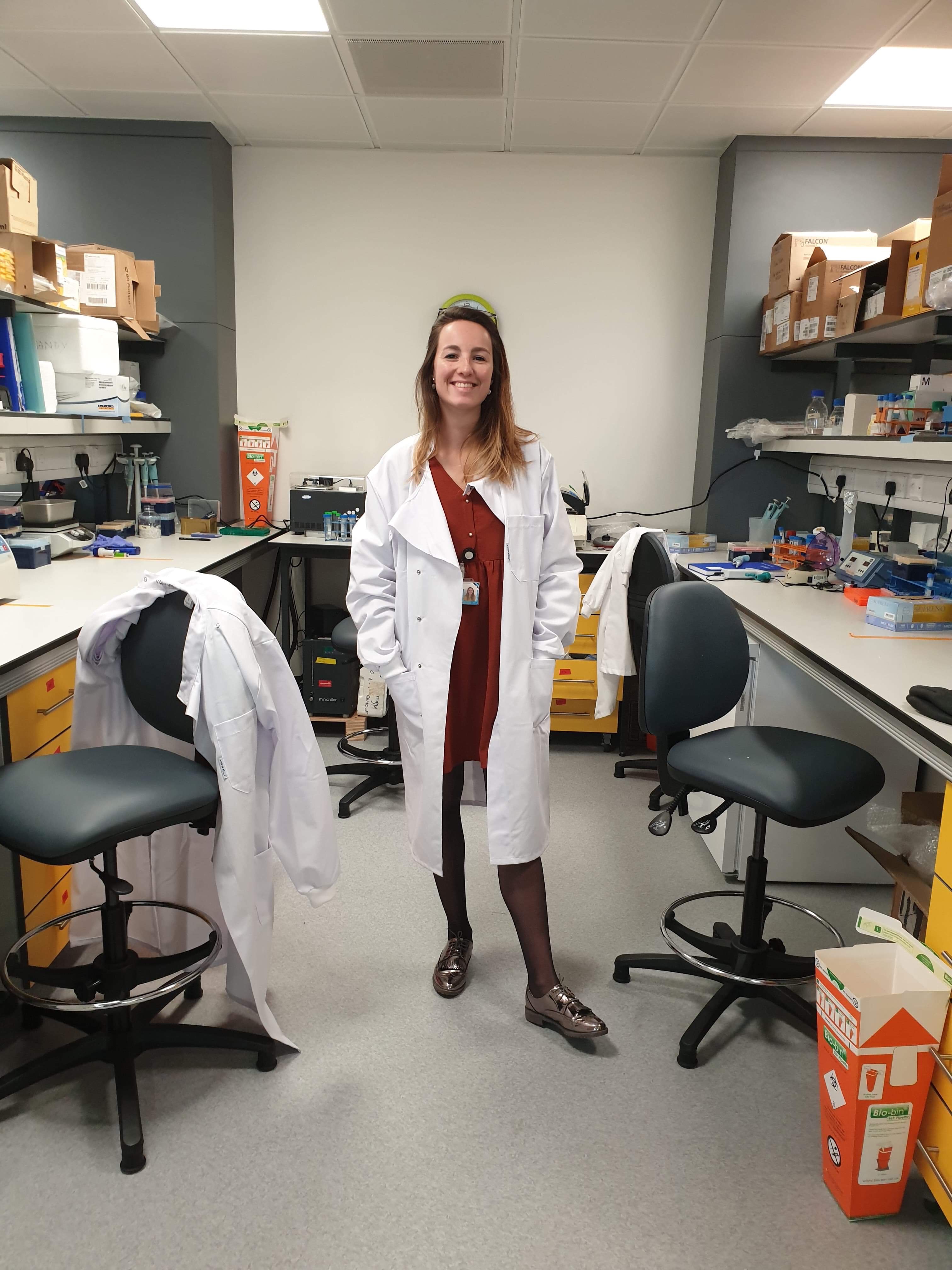 PhD student at the University of Cambridge
Just do it! STEM is hard but it is also fun and rewarding.
I am a stem cell biologist and I am interested in the events occuring during early human development. I recapitulate the very early stages of life in a dish to decipher how cells make decisions that will lead to the formation of a whole body.
WHY DID YOU CHOOSE THIS FIELD?
From a very young age, my parents took me every year to the science festival in our city. I recall being fascinated by all the experiments I witnessed. It was like magic except the magician would then explain the trick behind it! Being very curious by nature, I then decided I also wanted to understand the world around me and set to study science. It is only very recently that I decided to focus on biology as it allows me to combine my drive in chemistry, physics and maths with my fascination about the living world.
WHAT DO YOU LOOK AT & THINK, "I WISH YOUNGER ME WOULD HAVE KNOWN THIS WAS POSSIBLE?"
My dad recently reminded me that I always had the plan to do a PhD. But little did I know then that I would do it at the University of Cambridge. I wish younger me would have trusted herself more. I had failures along the way which I saw as setbacks at the time. Now I realise they shaped me but also open doors which I did not even knew existed.
WHY DO YOU LOVE WORKING IN STEM?
Have you experienced that time when you keep asking questions but there is no answer because nobody knows? Well, working in STEM is basically exploring these questions and being the first one to find out the answer. I love being part of a global effort to create more knowledge which will benefit humanity some day.
BEST ADVICE FOR NEXT GENERATION?
Just do it! STEM is hard but it is also fun and rewarding. You will never be bored because every day is different and brings new challenges to solve.
If not now, when?
If not you, who?