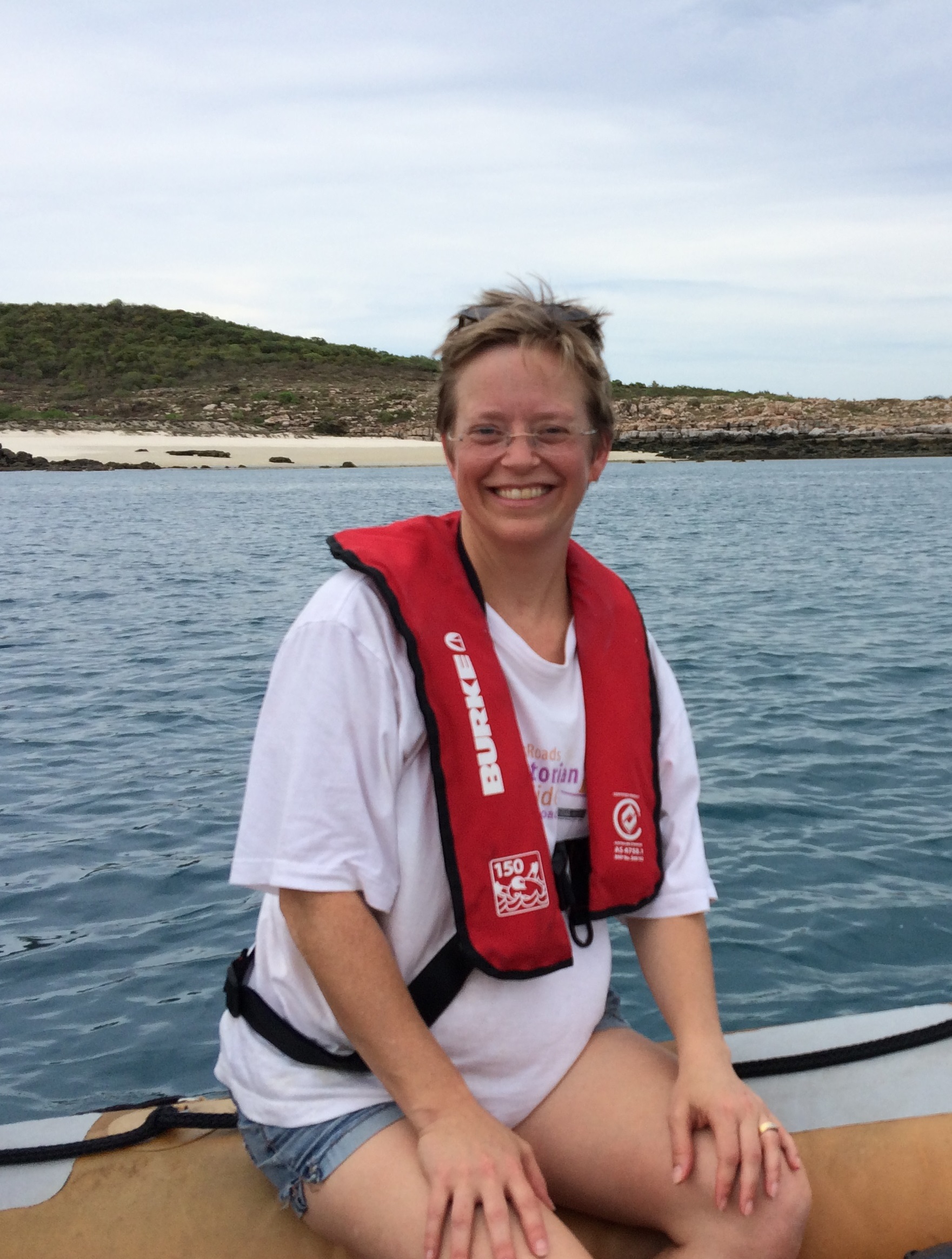 Spatial - Ecological Data Scientist, Australian Institute of Marine Science
Pay attention to what drives you & what makes you feel alive and excited.
I use statistics to predict where plants and animals are likely to be living on the sea floor based on data about this that we collect from ships. I also help target our field surveys to get the maximum data possible. We can't look everywhere - so my work 'fills in the blanks' between the surveys we can do.

Coral reefs are under threat of extinction in the next 10 years from climate change combined with other threats. I study the harm and benefits to coral reefs from tropical cyclones, to help target where conservation efforts would generate the best results.
WHY DID YOU CHOOSE THIS FIELD?
I have always been in love with the outdoors. I started climbing trees at age 4. I was always too interested in everything to focus on any one thing, and I am a lateral thinker who looks for connections and patterns.

Everything is located somewhere. Often why something is located in one place and not another gives a vital clue to what is happening behind the scenes. This helps understand past patterns and predict future ones, which is essential to plan where to target conservation efforts. To do this requires a combination of geography and ecology, with some data science thrown in.

My entire professional life, I've both heard the climate predictions that are now coming true AND have watched humanity increasingly destroy the Earth's biodiversity and habitats. The need for action is incredibly urgent. Spatial thinkers are needed to help maximise the benefit we get from every action we take.
WHAT DO YOU LOOK AT & THINK, "I WISH YOUNGER ME WOULD HAVE KNOWN THIS WAS POSSIBLE?"
Crossing the notorious Drake Passage between Antarctica and South America through 10+ hours of waves up to 12 metres high.
WHY DO YOU LOVE WORKING IN STEM?
I find it relaxing to use my brain to solve problems. I find it rewarding to communicate complex concepts in simple but complete ways, especially to kids.
BEST ADVICE FOR NEXT GENERATION?
Just because society or specific people around you disagree with what you think (and what you think you should and can do) doesn't mean you should listen to them. Pay attention to what drives you, makes you feel alive and excited, and find a pathway to make that something you can do every day. Not only do you deserve it, but in so doing you will bring your best self to the world. And the world right now needs everyone's best selves!
"The cave you fear to enter holds the treasure that you seek."