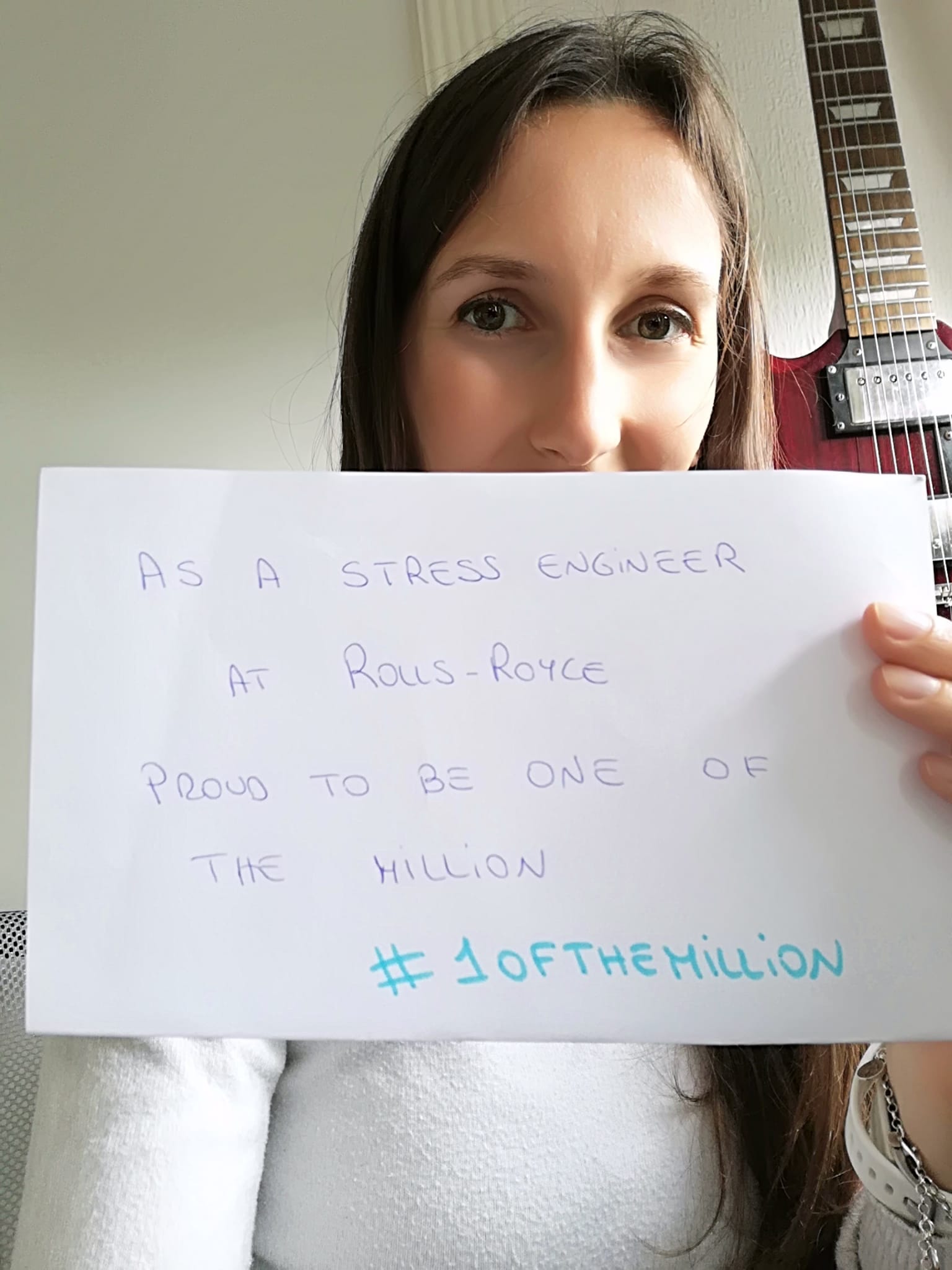 Stress Engineer, Rolls-Royce plc
Support the design of new products by assess their structural capability using FEA.
WHY DID YOU CHOOSE THIS FIELD?
I like the engineering field, almost all of it! During my university years I "felt in love" with aerospace and after graduation I started working in the aerospace industry, as a designer and analyst. This role fits me ( or I fit in this role?) so after 3 years I'm still doing structural analysis.
WHAT DO YOU LOOK AT & THINK, "I WISH YOUNGER ME WOULD HAVE KNOWN THIS WAS POSSIBLE?"
The possibility of working abroad (I am Italian, and I'm working in the UK)
WHY DO YOU LOVE WORKING IN STEM?
I like working in STEM because it makes me fell doing something important using my intelligence. Every day there is a new challenge, and when you win it, the satisfaction is huge.
BEST ADVICE FOR NEXT GENERATION?
Everybody can do it, and a woman in STEM is a hundred times more pleased of working in this field than a men because she is "braking the rules"! Isn't it exciting?
Hopefully, with the next generation, this "man world" will finish, and a more equal and balanced environment will be the new normal.
"When you think there is no way out, stop, breathe and change prospective. Maybe a trivial lesson, but I learnt it in my limbs, not in my intellect."
Samantha Cristoforetti