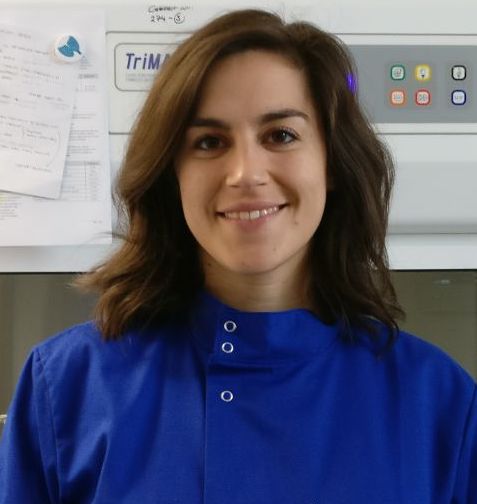 I am a scientific researcher. I am using stem cell technology to study cystic fibrosis in the lab. This technology allows to get blood cells from CF patients and reprogram them into airway cells that we can study, without them having to undergo uncomfortable procedures. Then, we can use these cells to understand the disease better at a cellular and molecular level so we can aim for better treatments.
Why did you choose this field?
At an early age I was surprised by the fact that some rare diseases have no cure, partly because they are not understood enough. I decided to merge the study of a rare disease with induced pluripotent stem cell technology when these appeared in the regenerative medicine field. Reprogramming cells, how cool is that?
What do you look at and think, "I wish younger me would have known this was possible"?
Designing my own project and getting funding for it! I was confident I could follow other people's instructions, but I couldn't see how I would be able to put together a grant application.
Why do you love working in STEM?
I think the concept of generating new knowledge is amazing. Using different tools to better understand the human body is really motivating but seeing results can take a long time, so day to day I look forward to go see my cells in the lab.
Best advice for next generation?
You will hear that the STEM field is hard, and it will get harder, but the challenge is part of the fun. It shouldn't put you off!
Inspo quote / fun fact / role model
Nevertheless, she persisted.