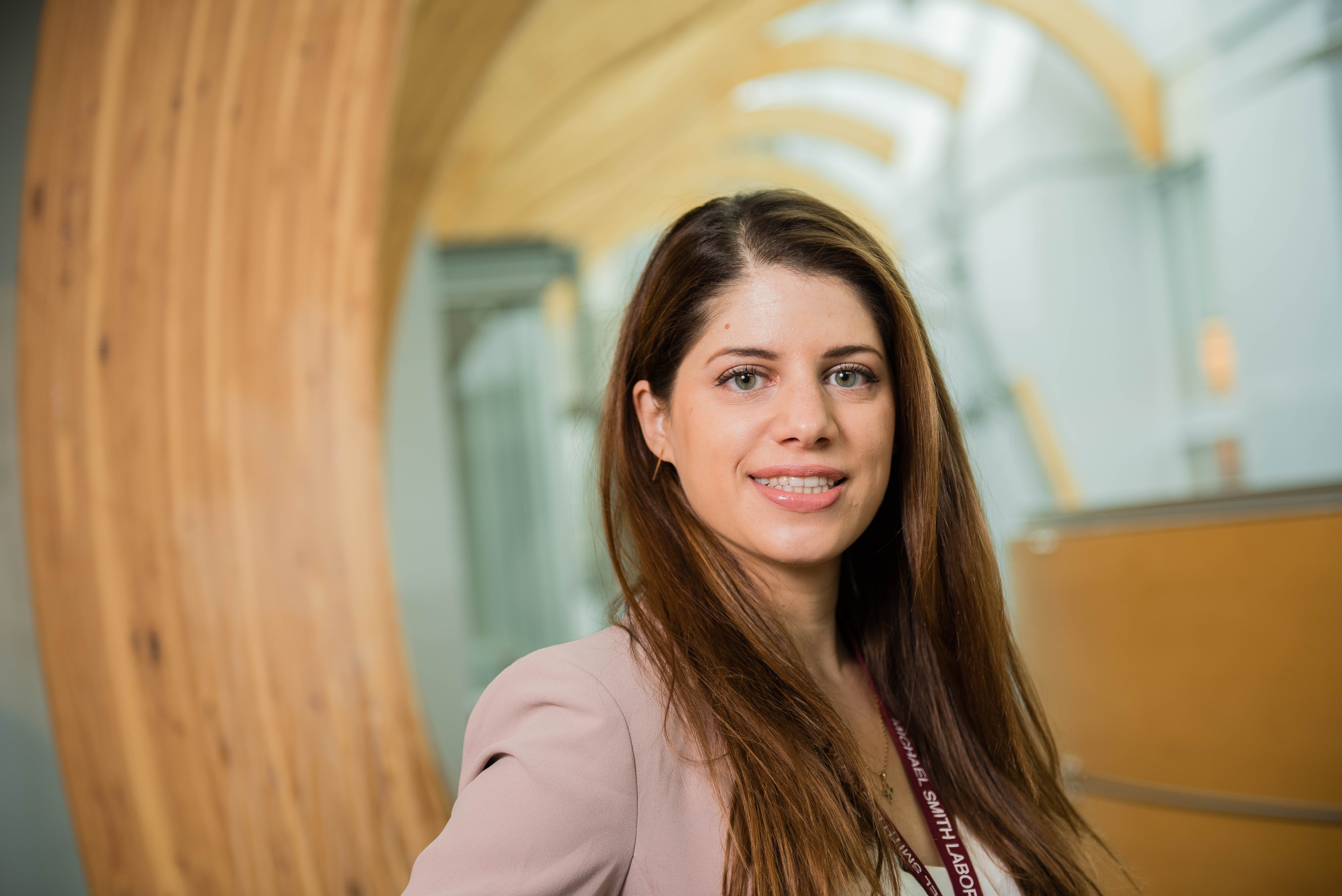 Postdoctoral Research Fellow, University of Ioannina
The only thing you should consider is how much you want it.
I research how photons interact with life. When light travels through human body, it changes in a way characteristic to the molecules it interacts with. In the field of biomedical spectroscopy where I'm working, I take advantage of these changes to detect molecular vibrations witnessing disease, as early as possible!
WHY DID YOU CHOOSE THIS FIELD?
I always remember myself being attracted by very different fields. When I had to chose a BSc degree to pursue, I found myself in the very difficult position of wanting to follow chemistry and biology and physics at the same time. I made my way to Pharmacy school and after that research was the obvious path for me. Research is a place where you can combine as many fields as you like, have as much freedom in creating as you can imagine, travel the world while collaborating with people and at the same contributing to human knowledge by doing something that noone else is doing in the whole world!
WHAT DO YOU LOOK AT & THINK, "I WISH YOUNGER ME WOULD HAVE KNOWN THIS WAS POSSIBLE?"
Moving from a Pharmacy degree to a PhD in Physics was something I never thought would have a good end!
WHY DO YOU LOVE WORKING IN STEM?
I think it's the feeling of contribution to the world. This is essentially true for any field, however in STEM it feels more practical. I am always looking forward to learning new things, trying new experiments and making observations that can lead to a discovery. Every day in research is different and can vary from writing reports to data analysis and supervising students, talk to collaborators or at a conference! There is so much variety to it!
BEST ADVICE FOR NEXT GENERATION?
The only thing you should consider is how much you want it. Not your gender, not the stereotypes, not peer- or family pressure. If you decide that you do want to pursue a carreer in STEM, don't forget to be honest and kind to people.
''You cannot discover new oceans unless you have the courage to lose sight of the shore'' - Andre Gide