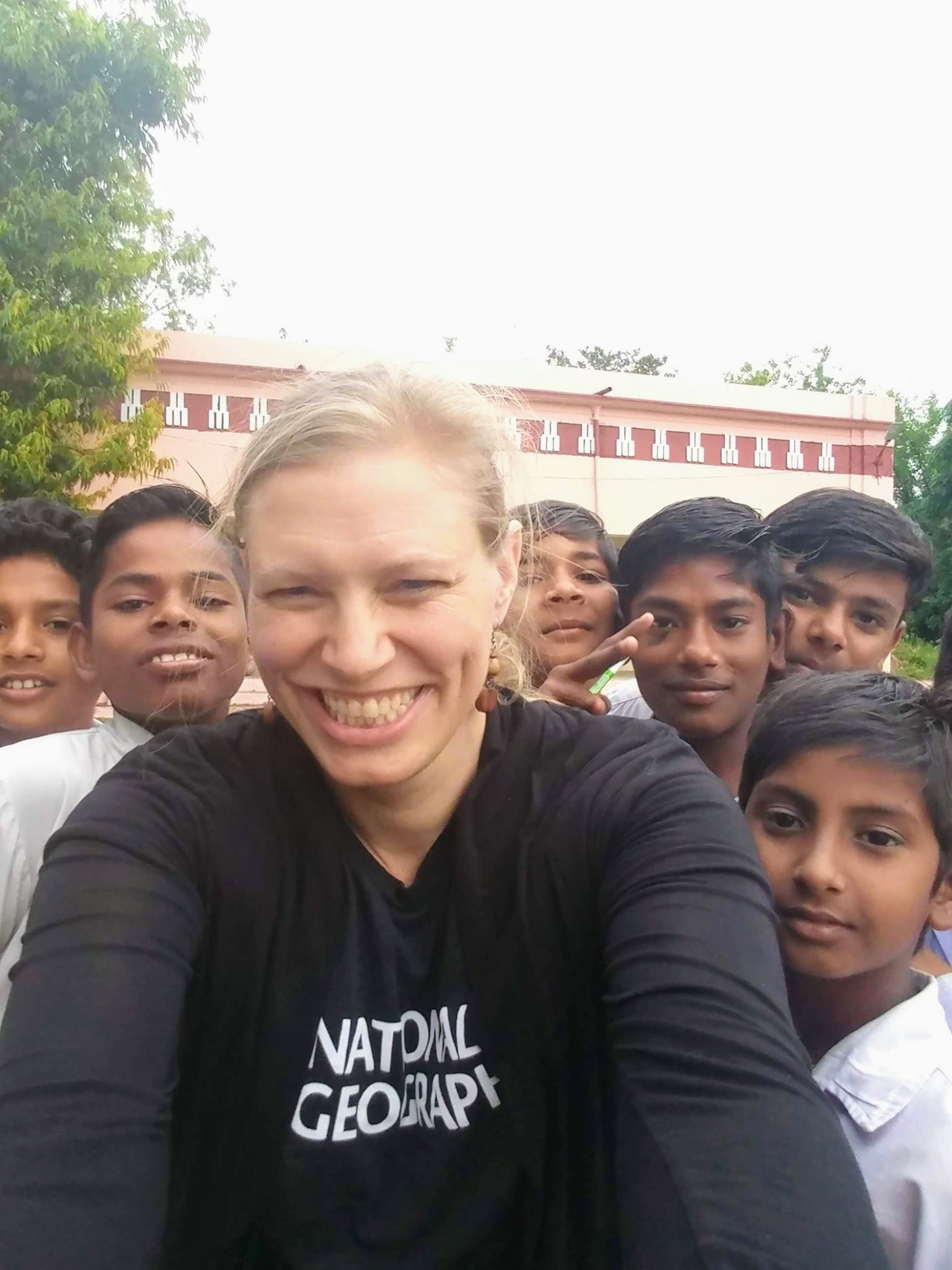 Director of Education Programs, National Geographic Society
I am so glad I didn't give up! I hope you don't either.
I support teachers and other educators (who work at places like museums and nature centers) who want to learn more about science and integrate authentic, participatory science into their work with kids.
WHY DID YOU CHOOSE THIS FIELD?
When I first graduated from college, I was hoping to get my doctorate in biology and work on saving endangered species. My first job after college was really amazing: I worked on a project in Borneo studying orangutans. After I had been there for a few months, some of my Indonesian colleagues (who came from the local village) asked me why Americans come to Borneo to study orangutans instead of studying the orangutans in America. But there are no orangutans in America, except in zoos. I realized that no one had shared with these people the information that orangutans live only on Borneo and Sumatra and are really special and endangered. And suddenly I felt very strongly that everyone deserves to know what science has to show us, especially about their local areas. Ever since then I've worked in science education, hoping to share as much science with as many people as I can.
WHAT DO YOU LOOK AT & THINK, "I WISH YOUNGER ME WOULD HAVE KNOWN THIS WAS POSSIBLE?"
I am so amazed that I get to work at the National Geographic Society!
WHY DO YOU LOVE WORKING IN STEM?
Working in STEM means that every day is interesting. I truly learn new things every single day.
BEST ADVICE FOR NEXT GENERATION?
I struggled with some of my STEM classes in college, like organic chemistry and multivariate calculus. That made me very uncomfortable; I like getting good grades! But I got tutors and went to the teaching assistants' office hours and got through my classes. I am so glad I didn't give up! I hope you don't either. It's okay if your grades aren't perfect as long as you do your best. And don't be afraid to ask for help!
"Never limit yourself because of others' limited imagination; never limit others because of your own limited imagination." Mae Jemison, first Black woman astronaut