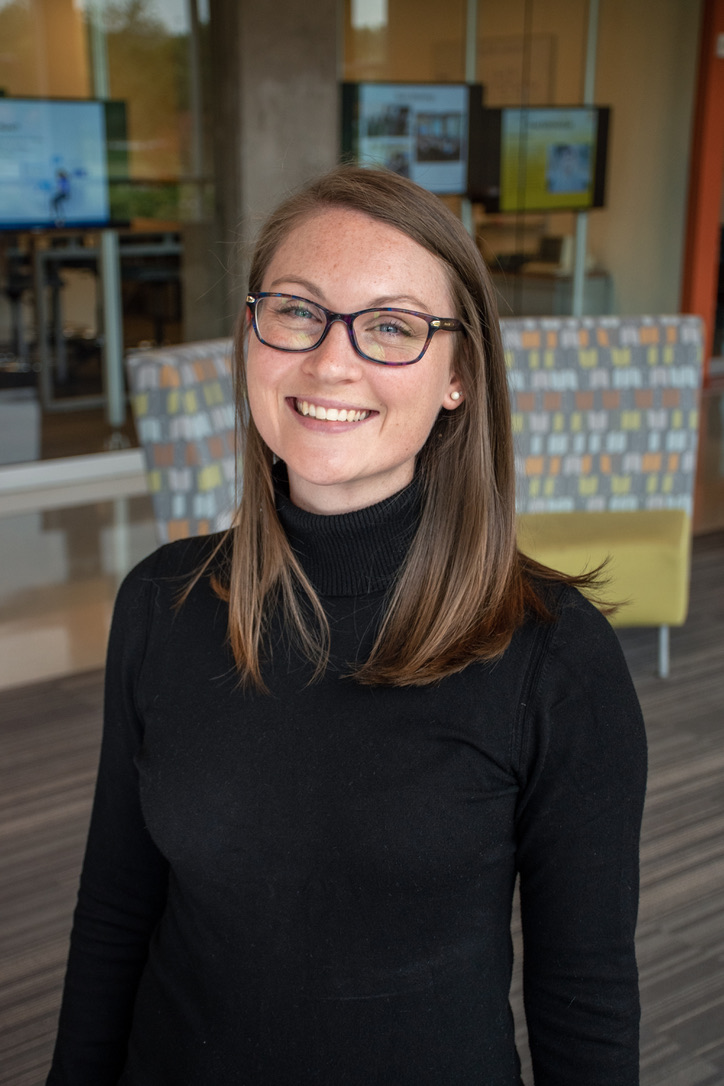 Pediatric Psychologist, Indiana University School of Medicine / Riley Children's Health
Stay curious. Don't be afraid to ask questions and dive into something you're interested in.
As a pediatric psychologist, I work with kids and teens experiencing chronic pain through clinical work and scientific research. I support my patients, strengthen their resilience, and teach active coping strategies to help them regain their life despite chronic pain. My research focuses on resilience and health behaviors (e.g., sleep, eating, social engagement) in youth with chronic pain.
WHY DID YOU CHOOSE THIS FIELD?
Throughout high school and college, I was drawn to youth and families dealing with chronic health conditions, constantly volunteering at the local children's hospital, working with community organizations, and starting projects on my college campus to support these families. The resilience of youth with chronic health conditions, especially chronic pain, inspired my choice to pursue pediatric psychology. I chose this specialized field of clinical psychology because it allows me to utilize my passion in so many different ways! I am able to help individual kids and teens cope as well as improve the lives of pediatric patients on a bigger scale through new research, training future clinicians, and public advocacy.
WHAT DO YOU LOOK AT & THINK, "I WISH YOUNGER ME WOULD HAVE KNOWN THIS WAS POSSIBLE?"
I had no idea pediatric psychology existed until I was halfway done with college. When I finally learned about all of the specialized fields clinical psychologists could work in, most importantly pediatrics, I knew it was right for me. Now, I have paved my own way, creating new clinical opportunities, novel research projects, and improving the lives of so many patients.
WHY DO YOU LOVE WORKING IN STEM?
I get to do so many things by working in STEM! Each week, I provide psychotherapy, lead and collaborate on research projects, teach graduate students, and advocate for my patients. I'm always learning something new and look forward to taking on the challenges each day presents.
BEST ADVICE FOR NEXT GENERATION?
Stay curious. Don't be afraid to ask questions and dive into something you're interested in. Your passion and excitement is a positive thing! Don't doubt yourself or let others shush you.
I began to realize how important it was to be an enthusiast in life. If you are interested in something, no matter what it is, go at it full speed. Embrace it with both arms, hug it, love it, and above all become passionate about it. Lukewarm is no good. – Ronald Dahl