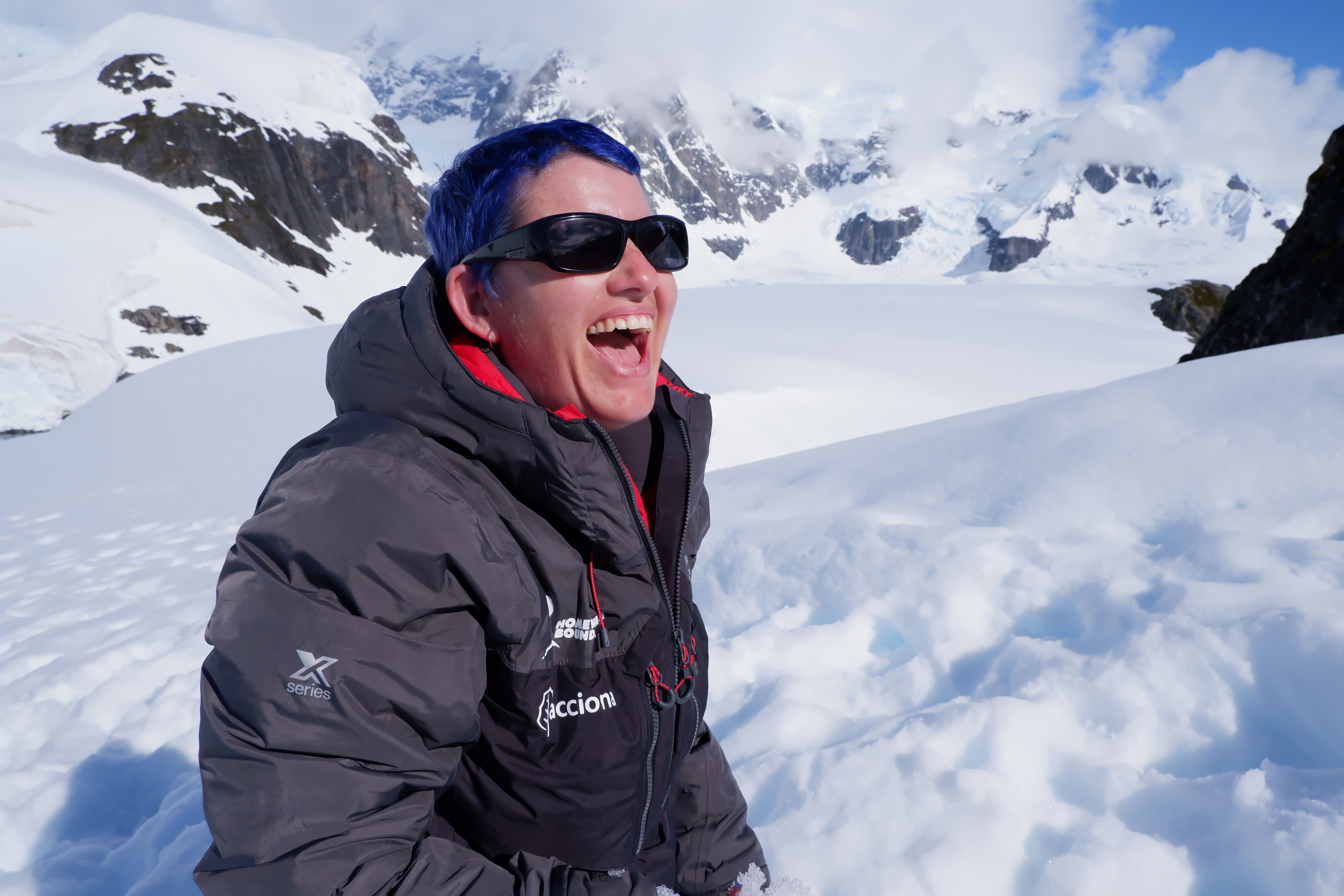 As a University Lecturer there are two main parts to my job. The first is teaching and supervising students - so I teach genetics and human development. The second part is carrying out research. I work with a group called the Brain Behaviour Research Group, and our research is about understanding mental health disorders. I work mostly on projects on depression, trying to understand if there are genetic changes that make some people more susceptible to developing depression than others. I also look at what type of biological markers there might be for depression - and how we can use these genetic and biological markers to better diagnose depression and select the best treatments
Why did you choose this field?
I was always interested in science, but wasn't sure exactly what I wanted to do. I went to University to study science, thinking I might end up as a forensic scientist. At University I fell in love with DNA and genetics - it just made sense to me. So I keep studying, getting first an Honours degree and then a PhD. I became a lecturer more by accident than by planning, but now I really enjoy teaching - and love that I get to combine that with doing research that can help a lot of people one day.
What do you look at and think, "I wish younger me would have known this was possible"?
In 2018 I got selected for a global leadership program for women in science, called Homeward Bound. As part of the program I met women from all areas of science and technology from all around the world, and we even got to travel to Antarctica for three weeks, so that was definitely a dream come true.
Why do you love working in STEM?
I love that I get to do so many different things in my job - it's a really nice mix of teaching and research and getting to do outreach and community engagement. So I love that it's never boring - there is always a new challenge. One of the things I really love is when you have made a difference in a students life - helped them understand a concept, helped them see things in a different way. That's really rewarding. And I always look forward to spending time in the lab - that's my happy place.
Best advice for next generation?
Be brave. Don't be afraid to ask for help or advice, and don't be afraid to put your hand up when opportunities come along. If I could do it all over again I would learn to be a lot braver a lot earlier - there are so many things that I think would have been great to do that I never did because I was shy and scared to put myself forward. Also be brave enough to be yourself - STEM needs all sorts of people with all sorts of backgrounds and ideas. So don't change yourself to try and fit into someone else's model.
Inspo quote / fun fact / role model
"Success isn't about how much money you make. It's about the difference you make in people's lives" - Michelle Obama