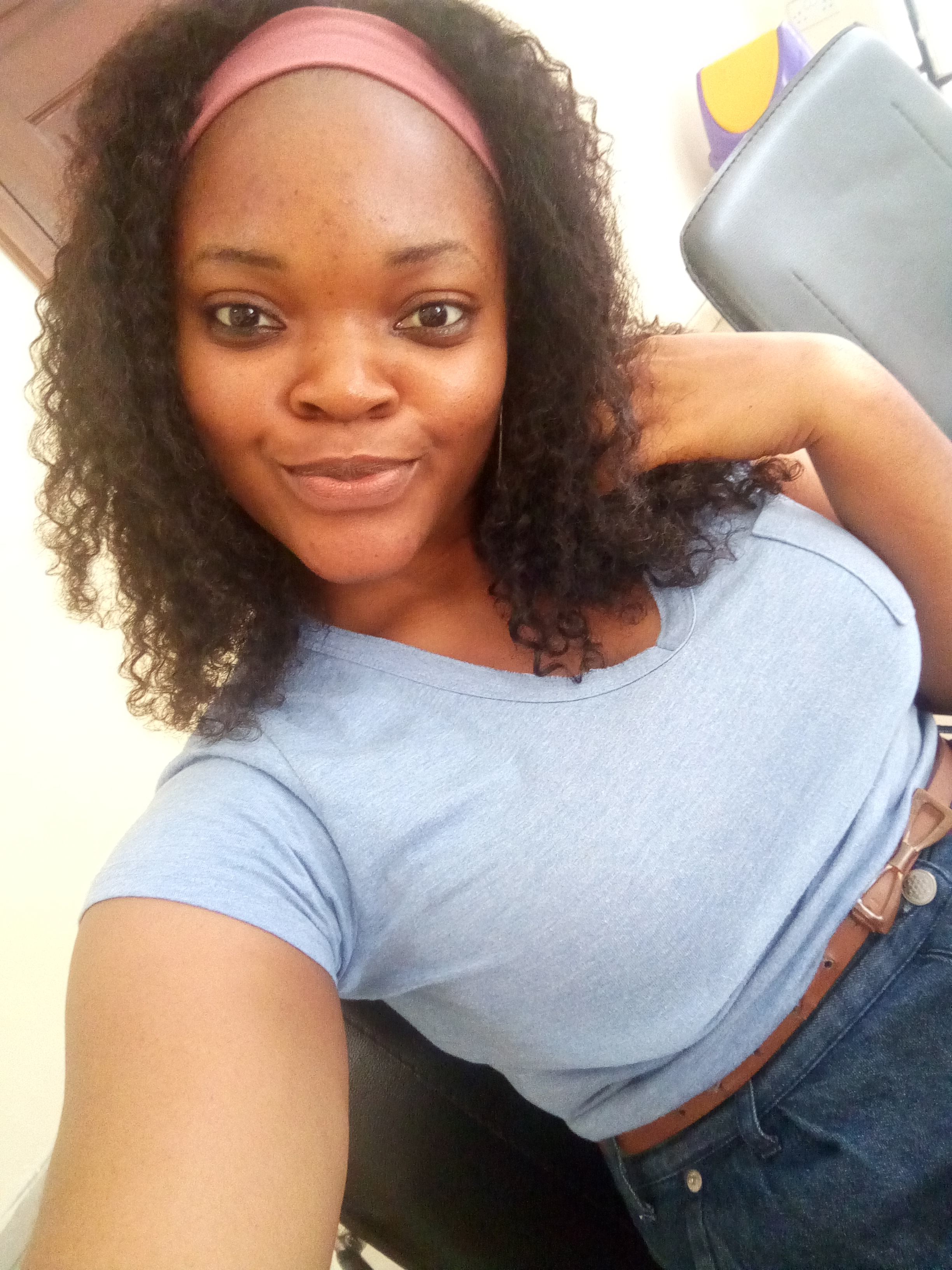 Petroleum Engineer working with Petrodecision Nigeria Limited
Look around the world, there are a lot of problems existing, the world needs more technology and better ways of doing things needs to be incorporated.
My job provides me the opportunity to apply my petroleum engineering knowledge in the Technology industry.
I create database system, make analysis and provide technical solutions using our software for our client. Working with different developers in my company i have acquired skills in HTML, PYTHON and EXCEL VBA.
WHY DID YOU CHOOSE THIS FIELD?
My love for STEM subject was no doubt that i was going to end up as an engineer. and secondly my parent had no male child and i was this girl that wanted to do boy things and make my parent happy, this was my biggest drive to become an Engineer.

I choose to study petroleum engineering for odd reasons (but i know knew my target)which is because it was a more flexible aspect of engineering. I did not just want to become an engineer, i want to become a prominent woman too with a lot of positive influence through my career that would get me involved in the strategic decision in the affairs of the Global economy much more than my role model Ngozi Okonjo-Iweala, who is a strong woman of positive influence in finance and economics.

At this point of my career, i am happy i studied Petroleum Engineering because understanding the operation of the oil and gas industry and knowing how much oil and gas affect the rise and fall of the world economy was no mistake to the knowledge i was seeking to behold. I hope to concurrently take a second degree on Economics and masters in Petroleum, Energy Economics and Finance (University Of Aberdeen), that would be the next step to reshape my career.
WHAT DO YOU LOOK AT & THINK, "I WISH YOUNGER ME WOULD HAVE KNOWN THIS WAS POSSIBLE?"
This would really not have to be an achievement but a way of life. i wish the younger me was more informed in terms of history, culture, economy and many more relevant information about the world. i wish the young me knew a lot beyond science. i was so rigid and straight to acquiring the grades in school.

Having a vast knowledge about the world history, struggles and economy would have enabled me identify the errors of my past leaders and observe and own relevant problems.
WHY DO YOU LOVE WORKING IN STEM?
I love working for STEM because it honestly would have being nothing else other than STEM. I may sound different but sincerely, if nothing else in life adds up (like I diet and don't lose weight or get betrayed by friends) STEM would always add up (I feed my analytics with data and i see the exact chart. i add one plus one and it is universally two. I love working for STEM because i always look forward to results and i always get a result. it maybe wrong but i try other options because their would always be a result.

I wake up looking forward to taking the next step of that adage that says "a journey of thousand miles begins with a step".
BEST ADVICE FOR NEXT GENERATION?
My advice to the next generation of girls would be to be deliberate and intentional. Look around the world, there are a lot of problems existing, the world needs more technology and better ways of doing things needs to be incorporated.

Dear Next-Generation of Girls, OWN A PROBLEM, stick to the vision of solving the problem and be in STEM because you need to solve that problem and become a game changer. let your dreams go beyond your love for STEM subject or being a girl in STEM but to be among those who have identified what they can do for the World through STEM.
"Option A is not available. so let's just kick the shit out of Option B" ~Sherl Sandberg~

I continued "And smack out another option C. Because doing nothing is never allowed" ~MaryAnn~