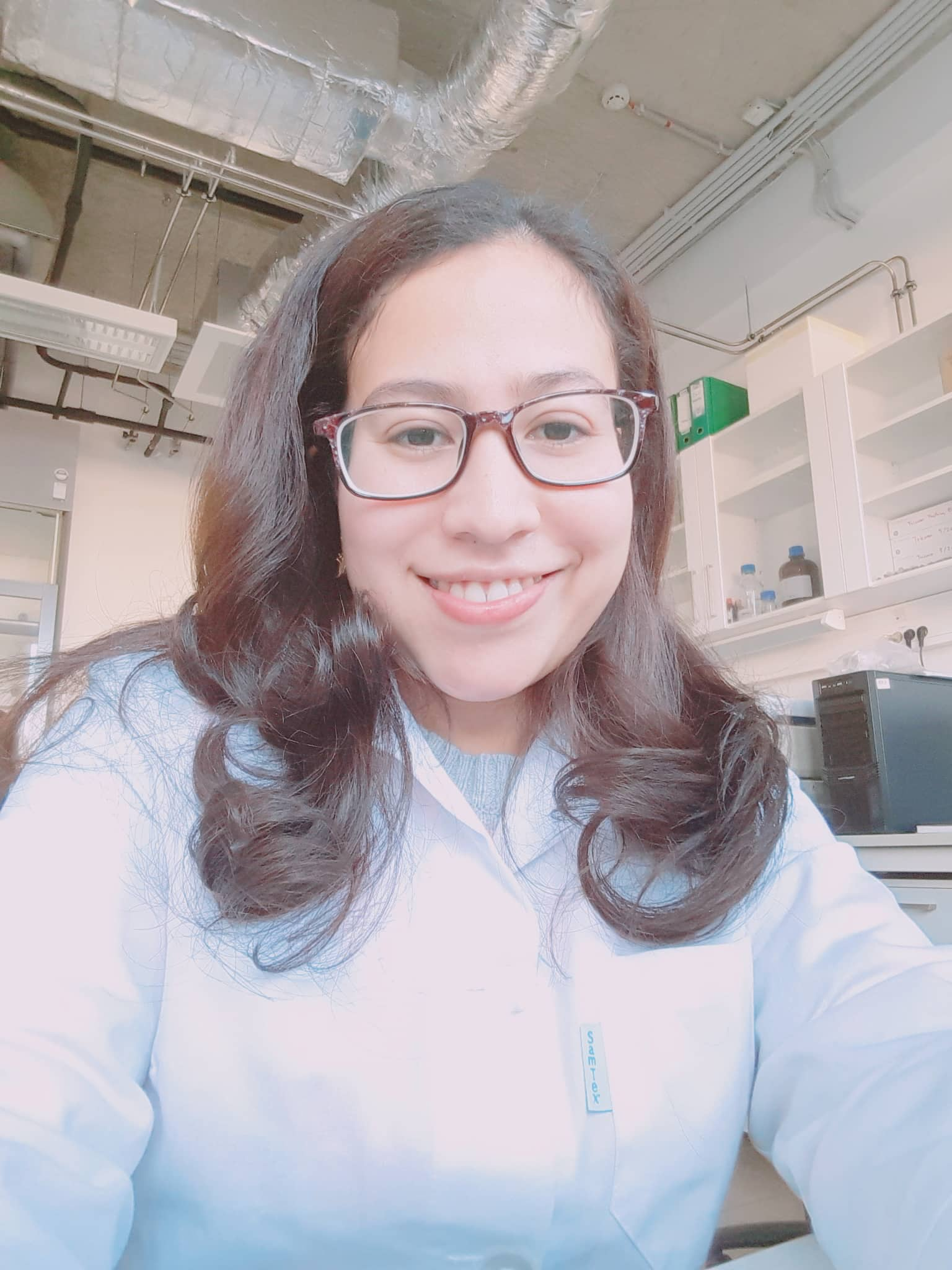 PhD candidate, Biomolecular Self-Assembly Research Group
You can achieve anything you set in your mind; you just need to trust in yourself.
I am working in research, specifically trying to understand why/how peptides (short chains of amino acids) interact with small molecules (like approved drugs) and model liposomes (a spherical vesicle) that mimic mammalian, bacterial and cancer membranes.
Primarily I do experimental work in the laboratory, employing various biophysical methods such as circular dichroism, infrared spectroscopy, dynamic light scattering, and transmission electron microscopy that help me to understand the interaction of peptides with small molecules and model liposomes. Thus, my goal is to gain further insight into the governing rules (mechanism of action) of peptide associated conformational changes upon membrane insertion, to reach preferentially antimicrobial/anticancer activity.
WHY DID YOU CHOOSE THIS FIELD?
Since I was a kid (8-10 years old), I remember that with my family we moved to Mexico (just for a few years) and in the school, they started to organize this science activities and with the help of my mother, my first experiment in a science fair was to make an oil lamp with very simple materials that you could find in your kitchen, and from there I got amazed with doing experiments and exploring new things related with science. I must say as well that my mother has a lot of influence that I am today a passionate with chemistry, as she is a chemist and my father (he is a plant geneticist) with the research. After coming back home (Guatemala) I had clear in my mind that my dream was to do research and become in a scientist and in some way help with my work to society and environment.
WHAT DO YOU LOOK AT & THINK, "I WISH YOUNGER ME WOULD HAVE KNOWN THIS WAS POSSIBLE?"
Keep educating and specializing myself. That there is not such a thing that you have to choose some profession that allows you to earn money or it is not good if a woman is more specialized than a man. I guess these opinions come from the strong man working environment that still prevails in my country. But I would like to tell to my younger self that it doesn't exist a so called "women profession" or "man profession", as well that we are free to choose our own path without feeling judge by others. That perhaps some of the decisions we take are harder than others, but the award at the end is totally worth it. Never is too late to learn, to start, to keep trying and if you feel passionate about something, follow it with all your heart.
WHY DO YOU LOVE WORKING IN STEM?
I love chemistry, biochemistry and now as well biophisics. I feel passionate in trying to understand how and why things in life behave in the way they do, and how we can help to improve through science life and environment.
BEST ADVICE FOR NEXT GENERATION?
You can achieve anything you set in your mind; you just need to trust in yourself. That is totally okay to be curious, never stop to wonder why things behave in certain ways. Never be afraid to ask for help, you will always find somebody that can guide you. Together we can change the world!
Life is not easy for any of us. But what of that? We must have perseverance and above all confidence in ourselves. We must believe that we are gifted for something, and that this thing, at whatever cost, must be attained. -Marie Curie-