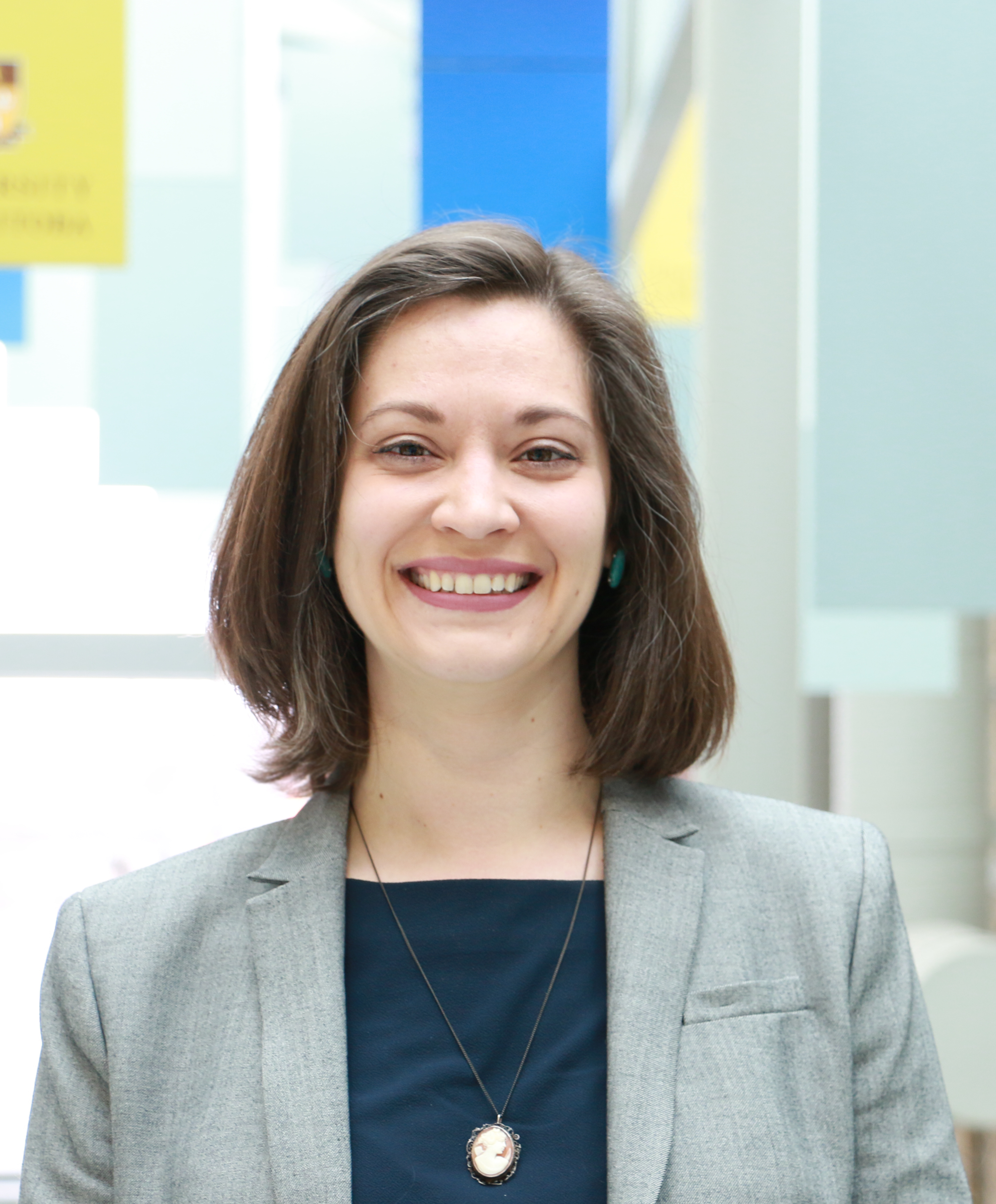 Assistant Professor, University of Manitoba
Find an advisor and mentors who will support you.
I am primarily a researcher, I run a small academic research lab, where we investigate the role that epigenetics plays in the link between early life environments and health. I also teach at the university level, mostly human genetics, epigenetics, and bioinformatics.
WHY DID YOU CHOOSE THIS FIELD?
I did an honours degree in my undergrad, but always thought I would go to medical school. Partway through my honours project summer I realized I really loved what I was doing, and decided to go to grad school instead. My advisor at the time encouraged me to apply for an open fellowship for grad school, since I hadn't decided on a school or topic yet, and that opened a lot of doors for me.
WHAT DO YOU LOOK AT & THINK, "I WISH YOUNGER ME WOULD HAVE KNOWN THIS WAS POSSIBLE?"
Discovering things nobody ever knew before. I didn't really understand early on how much research pushes the boundaries of our knowledge. The first time I got a super exciting result that was something nobody had ever seen before was absolute magic.
WHY DO YOU LOVE WORKING IN STEM?
Discovery, and my students. Both of those things are amazing in STEM. I get to find out brand new things every day, and have the potential to extend our knowledge through my work. I am also lucky to work with an awesome team, and watching them grow and develop as scientists is hugely rewarding.
BEST ADVICE FOR NEXT GENERATION?
Find an advisor and mentors who will support you (those are not at all the same thing). There are many amazing people out there who will have your back. Be careful about choosing where you work, and talk to everyone who is there to make sure it is a good fit - no cool science is worth an environment that you won't thrive in. Find mentors that you trust who are impartial, and will give you real advice that is based on you, not on them.
Not sure if it is inspirational, but I love that even Charles Darwin had bad days. He once wrote in a letter "But I am very poorly today and very stupid, and hate everything and everyone." Bad days come, everyone has them, so take the time to acknowledge your feelings and do whatever you need to do to make yourself feel better.