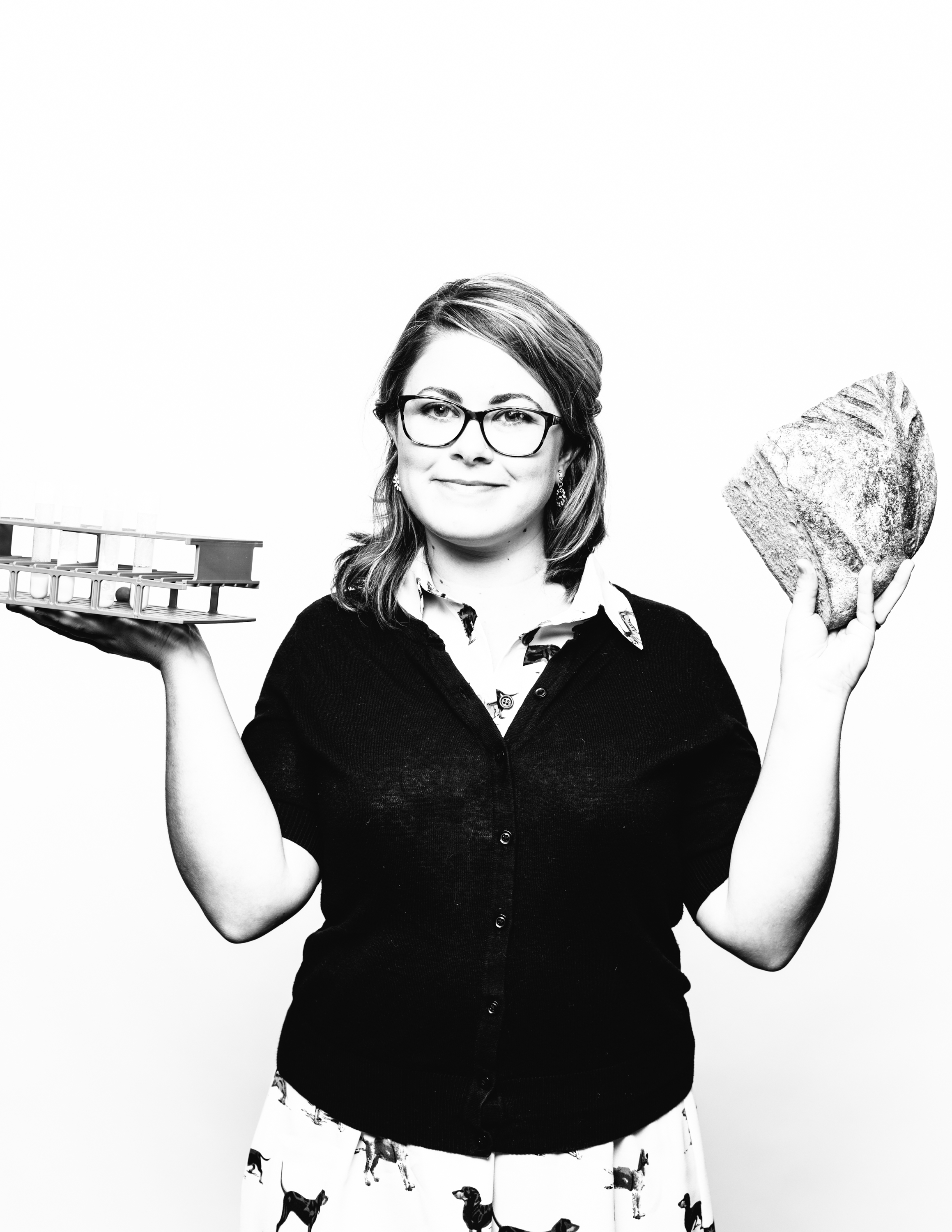 I work in a lab with other scientists who are trying to understand the microbes that live in foods like sourdough and cheese. These microbes interact with each other in these microbiomes, causing flavors that we love but sometimes they can also spoil food.
Why did you choose this field?
As a first-generation college student, I didn't ever think I could be a scientist. I didn't know any scientists growing up and teachers told me I was bad at science and math. It wasn't until college that I realized that I loved the designing experiments and thought it was so much fun to be in the lab. That's when I realized that I could be a scientist.
What do you look at and think, "I wish younger me would have known this was possible"?
Getting my PhD was one of my proudest moments. Every step of the way in college I was just trying to get through. I'd tell myself "You can pass this one difficult class" and then another and another. I didn't ever think I'd go so far.
Why do you love working in STEM?
I love working in STEM because every day is different in the lab. I get to be really creative and solve problems. I get to not only ask "why?" but then figure out how to answer questions with experiments.
Best advice for next generation?
Don't ever listen to those who tell you girls are bad at math or science. Don't ever listen to those who say you're raising your hand too much or asking too many questions. Girls are smart and capable of anything. You're not being 'bossy' or a 'know it all', you can be the boss and the expert.
Inspo quote / fun fact / role model
"A stumbling block to the pessimist is a stepping stone to the optimist." Eleanor Roosevelt