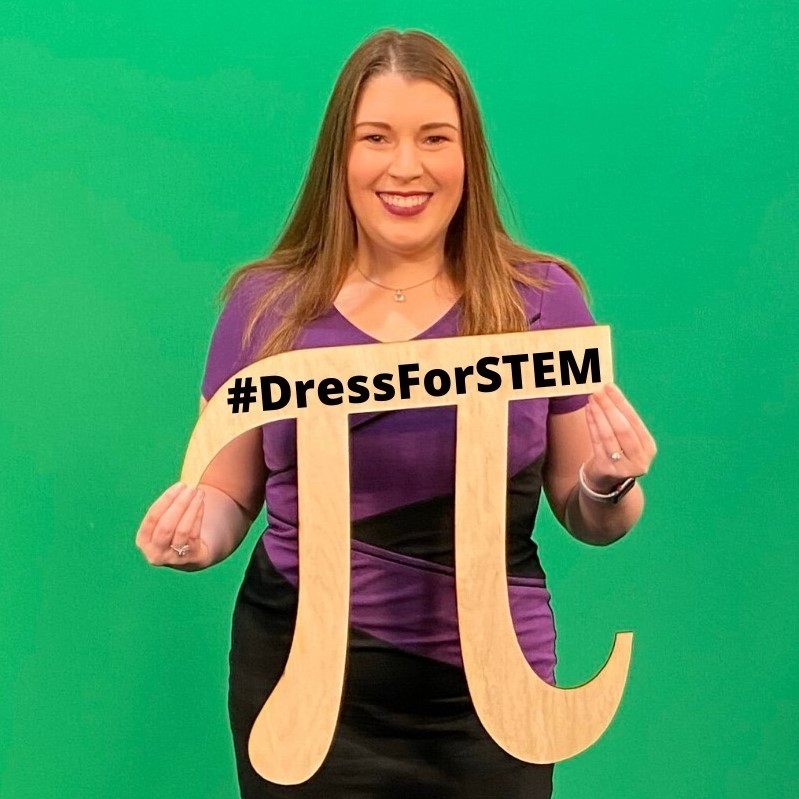 Find a mentor! Learn from them. Ask questions.
I'm a meteorologist for a television station communicating the daily and severe weather patterns to people so they can make decisions for their day and stay informed on how to stay safe as severe or winter weather is moving through.
WHY DID YOU CHOOSE THIS FIELD?
My interest in weather and meteorology came from my exposure to several hurricanes as they impacted the Gulf Coast demonstrating the variety of damage that a tropical system can cause. Seeing the effect of these storms on my friends and family illustrated the importance of early and accurate forecast information.

I knew that I had to find a way to communicate the importance of these forecasts and information. After high school, I went on to my higher education at the University of Oklahoma (Norman, OK) receiving my degree in Meteorology with minors in Math and Business.

While there, I knew communication had always been easy for me but finding a way to communicate this complex science was something new and a way for me to combine several of my passions.
WHAT DO YOU LOOK AT & THINK, "I WISH YOUNGER ME WOULD HAVE KNOWN THIS WAS POSSIBLE?"
There are two things younger me never would have thought were possible.

1) During my time at university, I researched how color tables and graphics affect decision making during severe weather. I presented that research at a national conference for meteorologists that was well received and wildly discussed throughout the week.

2) Even though hurricanes are what pushed me into meteorology, I haven't lived in an area where I could work with hurricanes professionally. In 2017, I was chosen as one of the first meteorologists in our company to go to Texas to cover Hurricane Harvey as it made landfall. I brought live scenes from Texas as Hurricane Harvey made landfall and continued to report on the damage and record-setting rainfall in (and around) Houston. It was an eye-opening week for me but also a dream come true.
WHY DO YOU LOVE WORKING IN STEM?
STEM is an ever-changing world. As we see more technology being created, we are able to learn new things and that will continue! Every day, there is something new for you to learn and that is what I live by.

Working in STEM, there is always a mind that can be influenced, whether it is a young lady in an elementary class I speak with or a high schooler trying to decide what they want to major in. I get to be one of those role models that people can ask questions of and learn something.
BEST ADVICE FOR NEXT GENERATION?
Find a mentor! Even if you don't know what it is you want to be yet, find someone in a field you think could be interesting. Learn from them. Ask questions.

Even if you learn that it isn't for you, they can help guide you to that next opportunity or next step in your path.
"Blessed are the flexible, for they shall not be bent out of shape."

It was something my mom always says and it has become a way of life. Even if life throws you a curveball, be flexible, learn from it and you'll keep moving!