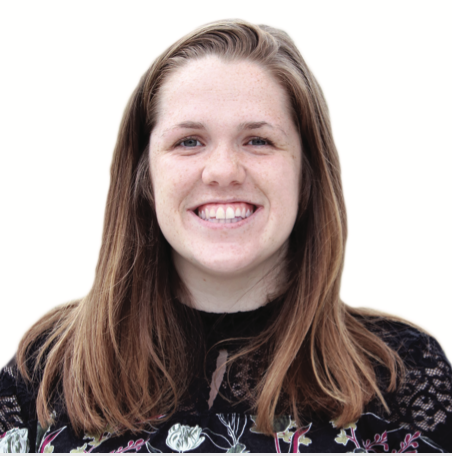 You're your own biggest advocate.
I evaluate and identify energy efficiency technologies and measures related to water, wastewaster, and industrial systems.
WHY DID YOU CHOOSE THIS FIELD?
I chose engineering, because in middle school, a few engineering women came and shared their story. I thought that engineering had the power to positive impact lots of people indirectly, when done so ethically. About a year later, I had a science teacher who shared with the class a video about access to fresh water. I knew then I wanted to be involved with people's access to clean water. That's when I found environmental engineering, and working in the water/wastewater industry to be the most compelling field for me.
WHAT DO YOU LOOK AT & THINK, "I WISH YOUNGER ME WOULD HAVE KNOWN THIS WAS POSSIBLE?"
There was a moment in college about halfway through where I did not think I could make it through the engineering program. I had a moment where I genuinely thought I was not cut out for this. I never had the "engineer mind", and people said this to me. Fortunately, I didn't listen to the naysayers (including my own self) and forged on. What I lacked in intuition, I made up for in hard work and learning. The greatest achievement is that I've been told that I grasp technically challenging concepts very quickly and devise strategic engineering solutions. I wish younger me knew that the only person stopping you is yourself.
WHY DO YOU LOVE WORKING IN STEM?
I love working at my job. Being in the energy sector and water/wastewater industry involve opportunities to be part of climate change solutions. I connect people to energy efficient funding options, making innovative designs a reality. I wake up excited everyday that we will provide value to our clients and to our world as a whole. The work is technically challenging and the people interaction is dynamic.
BEST ADVICE FOR NEXT GENERATION?
Whatever you set your mind to do, you CAN do it. Sexism is unfortunately inevitable. It can be exhausting, but identify your strengths and remember them. I like referring to that as my "toolbox". Stay true to yourself and believe in yourself. You're your own biggest advocate.
"What I am looking for is not out there, it is in me." - Helen Keller