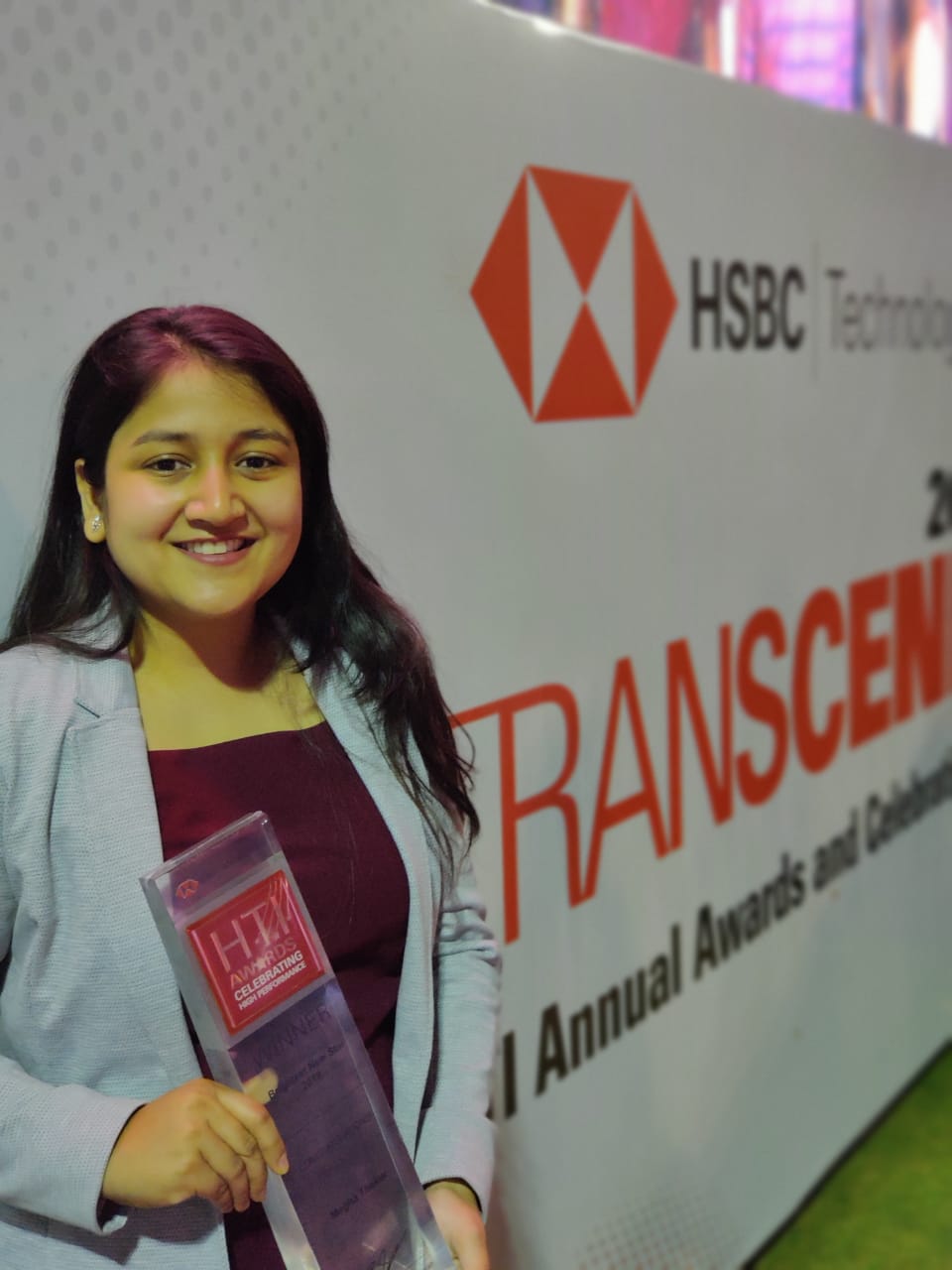 Software Engineer, HSBC India
Be curious to learn and explore. STEM has endless possibilities for you to grow your passion.
I create innovative technological solutions for solving business problems and transforming banking industry.
WHY DID YOU CHOOSE THIS FIELD?
I was raised in a joint family and all the three of my brothers worked in IT. I think that is one of the major reasons why my interest in information technology piqued initially. So I chose computer science as a major in my university.
While undergoing graduation, I use to read a lot about how technologies like machine learning are used to combat diseases like cancer or to monitor the effectiveness of government policies to reduce poverty, etc. I think this was the time where I realized how technology is helping us in transforming the world. This was when I got really excited about pursuing technology.
WHAT DO YOU LOOK AT & THINK, "I WISH YOUNGER ME WOULD HAVE KNOWN THIS WAS POSSIBLE?"
There are two achievements in my life which my younger self would never have believed to be possible. First, when I was selected to the prestigious CERN summer program out of so many candidates across the world. I fought all the odd voices and believed in myself that I can make it there. Second, when I was awarded the title of "Brightest New Star" of HSBC India. Achieving it in the first two years of my career was a big win for me.
WHY DO YOU LOVE WORKING IN STEM?
Working as a developer and knowing that your software is creating a difference out there is an amazing feeling. Every day, I always look forward to learn something new, create something exciting and develop something which will ease somebody's arduous work.
BEST ADVICE FOR NEXT GENERATION?
Be curious to learn and explore. STEM has endless possibilities for you to grow your passion. Develop your individual identity early in your life. It will help you to fight for your dreams. Last but not the least, ask for help! There is an endless pool of people ready to help a curious soul.
You are made by your belief. As you believe, so you are.