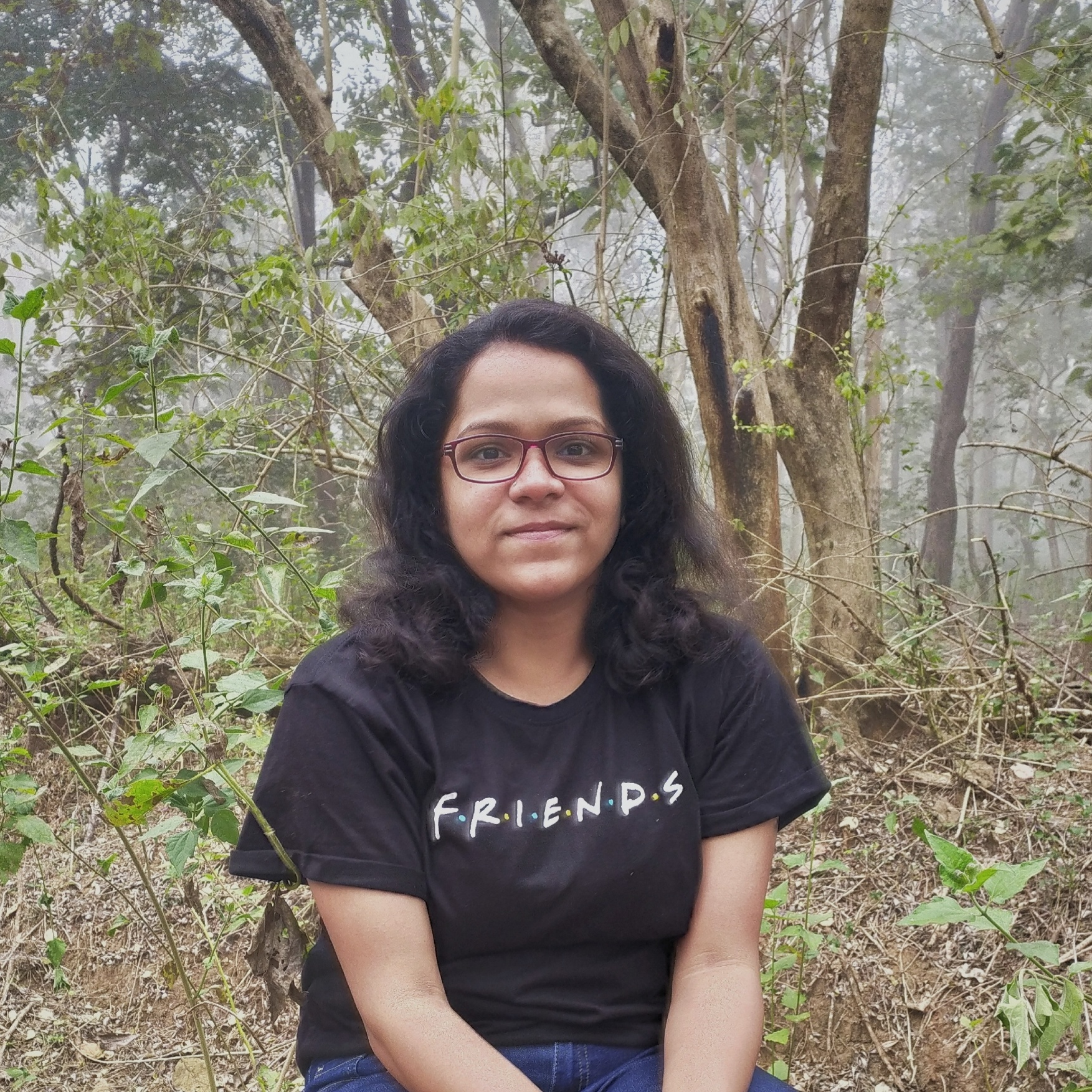 Student, SASTRA University
Like every lock has a key, every problem has solution.
Being a full time student at a University, I get a lot of oppurtunities to share my interests and opinions. I have been studying and researching on Deep Learning and I wanted to share the knowledge I gained during the course of time. I have conducted workshops on basics of Machine Learning and also I have helped a few of my friends with their doubts. As a part of a computer science club, I took sessions on Machine Learning every week so that our friends are getting to know something new, apart from the curriculum we have been studying. I work with a research fellow in our University on computational neuroscience. I have also recently volunteered with Omdena and Reddot foundation and worked on the project "Analyzing trends in Domestic Violence during COVID 19 lockdown using AI". I am very much intrested in applying Artificial Intelligence to find solutions to real world problems.
WHY DID YOU CHOOSE THIS FIELD?
There are a lot of reasons why I think Deep Learning or Artificial Intelligence is the field that I should work in. To begin with, it was really startling how this field could be a game changer in healthcare systems. Few years ago, one of my grandmothers had passed away due to cancer. She was diagnosed with cancer only in the last stage. I heard many of my relatives talk about how she could not be saved because she did not show any signs of developing a cancer. I could not give it a thought back then, but the words still remain in my mind. Back in my sophomore year of college, one of my seniors talked about machine learning. I did hear about that quite a few times but that was the day I went back to my room and started searching about ML and AI. Then I could see how Deep Learning could be used to solve real problems . If stocks or weather can be predicted beforehand then why not a seizure or cancer. So I talked to one of the research fellow about all of the things that I had on my mind and then she helped me to start off with a prediction project on epilepsy. That was when I wanted to do research on computational neuroscience.
WHAT DO YOU LOOK AT & THINK, "I WISH YOUNGER ME WOULD HAVE KNOWN THIS WAS POSSIBLE?"
I never thought I could teach someone. But this thought changed when I began to learn about Deep Learning in my sophomore year. The subject in itself is mind boggling but talking about it to others makes it even more interesting as they ask you doubts which makes you think out of the box. I wish that I had known about this field much earlier.
WHY DO YOU LOVE WORKING IN STEM?
Technology is very much important for a developing country. Being an Engineering student I would like to be the part of the development as much as I can. Technology not only gives solutions to problems but also poses a great deal of questions to ponder about. I eagerly look forward to the challenges while we build solutions to existing problems.
BEST ADVICE FOR NEXT GENERATION?
As an Engineer, I would suggest not to look at Engineering as just a certificate you earn but rather look at it as a way of life. Like every lock has a key, every problem has solution. Everything you need is to give it a thought.
"If you fail, never give up because FAIL means First Attempt In Learning"
- APJ Abdul Kalam