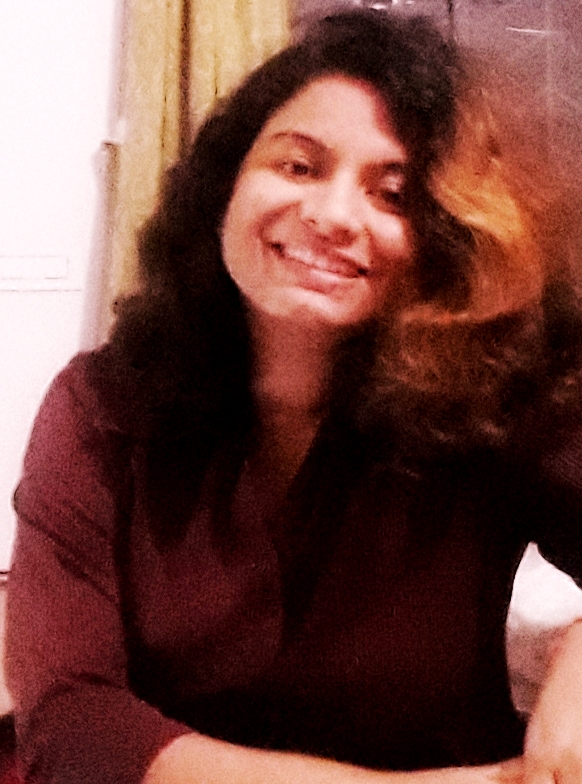 Incoming PhD student (Spring 21'), North Carolina State University
Pursuing STEM is not a career option, but it's a journey of a lifetime which is worth exploring.
Currently, I am an incoming PhD student in Mechanical Engineering, and my area of concentration would be Thermal Sciences and Energy Systems. Previously, during both my bachelor's and master's study, I chose to step beyond my prescribed academic curriculum and worked in various research projects related to 'Cryogenics', 'Materials', 'Computational Fluid Dynamics' and 'Thermo-Fluid Science'. Among them, the project involving 'Cryogenics' and 'Materials' which found its application in the area of 'enhancing material properties' took me to the '27th International Cryogenic Engineering Conference International Cryogenic Materials Conference (ICEC-ICMC2018) held at Oxford University. This was the biggest breakthrough during my master's study, and as a delegate there, I got the opportunity to meet several people from the British Cryogenic Council and Cryogenic researchers from all over the world. I enjoy doing research and in the future, I see myself as a researcher who is a part of meaningful projects which would benefit mankind and the environment.
WHY DID YOU CHOOSE THIS FIELD?
As a child, I grew up drawing immense inspiration from Late Astronaut Dr Kalpana Chawla and also desired to become a pilot. I was fascinated by 'flying' and wondered 'how aeroplanes could manage to keep itself aloft in spite of being so heavy!' Subsequently, I developed the desire to know more about such complex machines (such as the high-speed trains, jet engines, spacecraft, etc.) and other engineering marvels (starting from the smallest electronic chip to the Large Hadron Collider). All these, as well as my grandfather, who was a Mechanical Engineer himself, inspired me to take up Mechanical Engineering. In addition, my innate curious nature and my desire to dive deep into the realm of science and technology drove me towards research.
WHAT DO YOU LOOK AT & THINK, "I WISH YOUNGER ME WOULD HAVE KNOWN THIS WAS POSSIBLE?"
I wish that the younger me would know how to operate the Computational Fluid Dynamics software (Ansys Fluent) which is actually quite fun, and which has the capability to simulate a large number of real-life engineering problems.
WHY DO YOU LOVE WORKING IN STEM?
STEM gives us a wonderful opportunity to understand this vast seemingly limitless universe and the world we live in a rational way. I feel that exploring STEM is an adventure in itself because of its hidden unknowns and intricacies. The more we explore, the more we are awestruck to find the limitation in our own knowledge and the vastness in the realm of the unknown. But the mere opportunity to even unlock a fraction of nature's secrets makes us humble and question the relevance of our own existence. I love working in STEM because I feel that this journey is worth exploring. In time to come, I humbly look forward to being a part of more meaningful and purposeful research and also aim to objectively decipher the meaning of the nature around us.
BEST ADVICE FOR NEXT GENERATION?
As I already said, I feel that pursuing STEM is not a career option, but it's a journey of a lifetime which is worth exploring. The subject you would like to pursue should be purely governed by your own interests and inclinations. No subject is gender-specific, and thus your choice shouldn't be influenced by society, your family, friends, etc. When I was young, I read about Late Astronaut Dr Kalpana Chawla, who fought against every odds to study Aeronautical Engineering from the Punjab Engineering College in the 1970s and also faced a lot of hurdles before she moved to the United States for her higher education. She was hugely inspiring to me, and I believe that we all have that spirit in us to achieve the impossible. Time and again, history has produced several such inspiring women all around the world. It's time for all the women to take inspiration from them and create a new History!
'Education is the manifestation of perfection already in Man'- Swami Vivekananda.