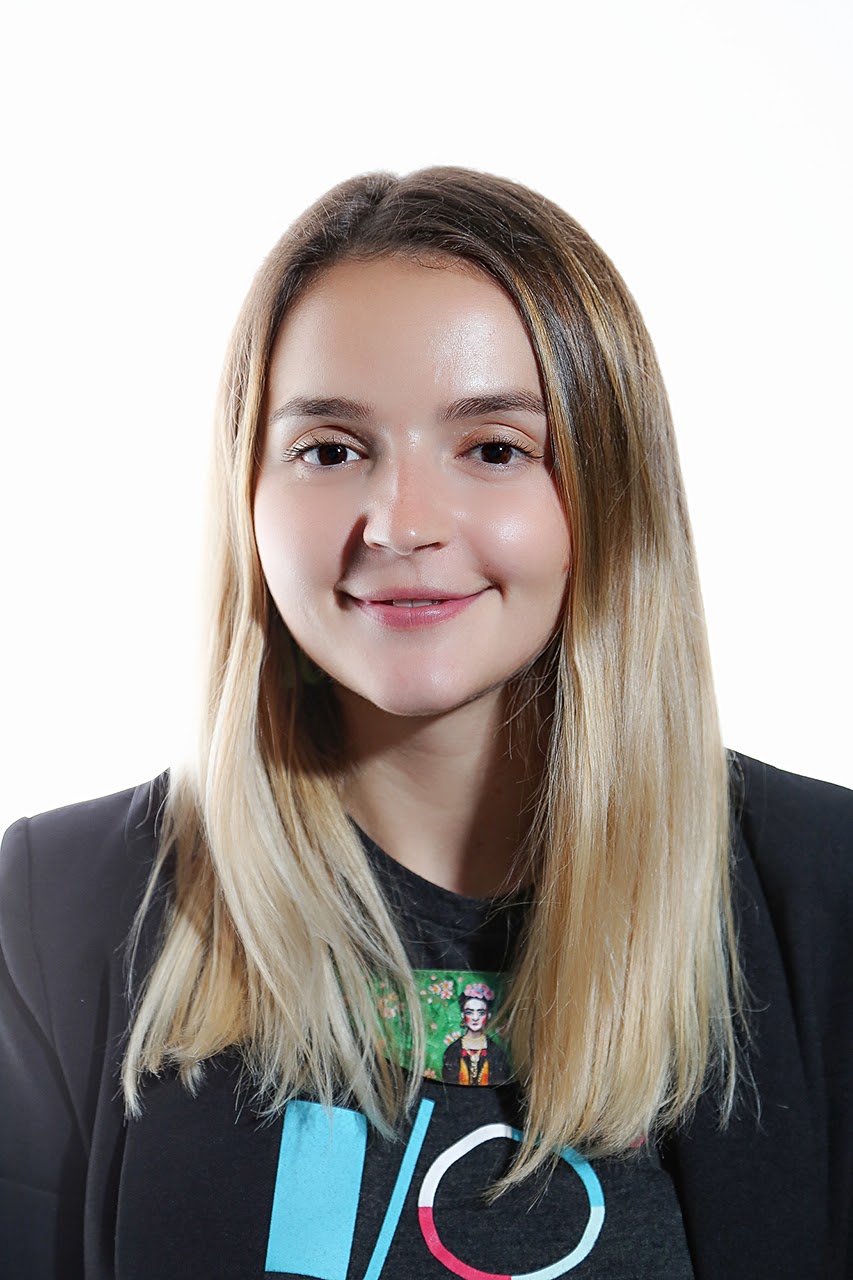 Software engineer consultant
Pursuing STEM means building the future and we need everyone at the table to be able to create a fairer one.
I am a software engineer consultant for technology startups. I advise on product development, technical architecture, and implementation for small to medium companies, mostly in the United Kingdom and Germany. 

My consultancy company is based in Cluj-Napoca, Romania. I am also the founder of Lean in Cluj, the largest Lean In circle in Romania.In my consultancy company, I work with small to medium companies in different fields, from music to fintech and education. I help them build applications that make their customers' lives better, whether it's other businesses or us, the end-users. At Lean in Cluj, we bring together a community of ambitious women, providing them with professional advancement opportunities and personal growth.
WHY DID YOU CHOOSE THIS FIELD?
My parents are engineers, I was lucky they guided me towards the technical fields from an early age. I developed a passion for math during my school years, I loved participating in competitions and olympiads. Part of the enjoyment was the possibility to travel both throughout Romania and abroad. When I finished high school, the decision to apply to a computer science university came naturally, as it felt the right field to continue my analytical development. I've always had a creative mind as well, thus following an entrepreneurial path and building technical products gives me the best of both worlds: the chance to make a direct change to the society I live in and using my technical skills. Making the change was not easy, diving into uncertainty and learning on the job. But it's definitely worthed for me. I build cool things that matter.
WHAT DO YOU LOOK AT & THINK, "I WISH YOUNGER ME WOULD HAVE KNOWN THIS WAS POSSIBLE?"
Working at Google. Even though I always managed to achieve my goals, I participated in national and international math competitions, I was top of my class throughout my studies, I held working at Google as something unachievable for me, for a long time. When I finally got the courage to apply for an internship, being empowered by the incredible women I met during my Google Grace Hopper Scholarship retreat in London, and I was accepted, I realized how much I was keeping myself back.
WHY DO YOU LOVE WORKING IN STEM?
We live in a world of great technological advancements and it's a privilege to be able to contribute to it. Building cool things that matter, using creativity and an analytical mind. Every day is different and brings new, interesting challenges. Being in STEM right now, following and working on the latest innovations means shaping the future. Hopefully, we'll be wise and do it in a sustainable manner.
BEST ADVICE FOR NEXT GENERATION?
In a world that becomes more and more automated and driven by algorithms, shaped by humans, representation is paramount. Pursuing STEM means building the future and we need everyone at the table to be able to create a fairer one. Your voice, your opinions, your mind, and creativity can reduce bias and make sure the world is built for you, and those like you, as well.
"What would you do if you weren't afraid?"