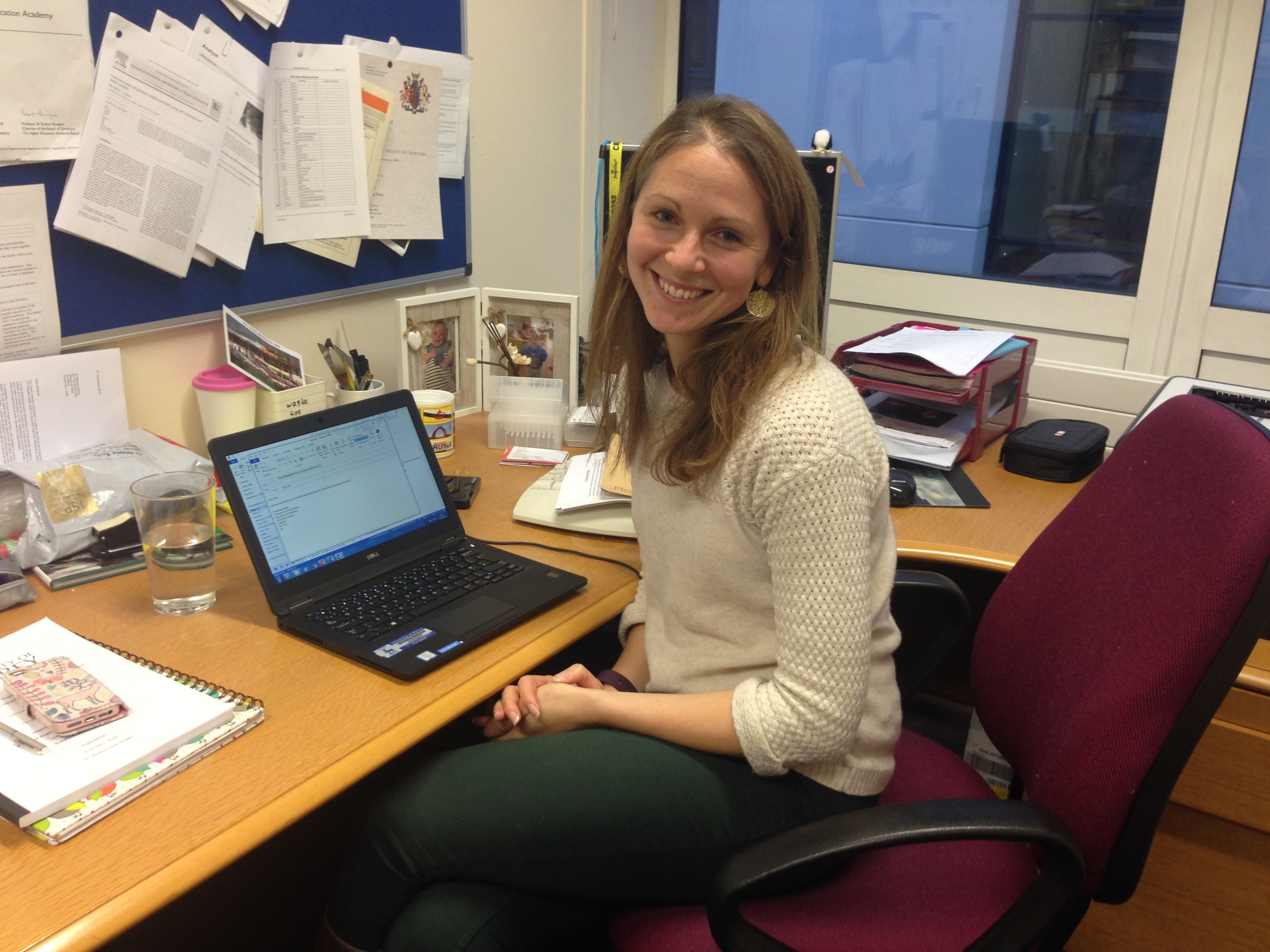 I am trained to measure small traces, like fingerprints and gunshot residues from crime scenes But within my group, we make measurements of paintings (with museums), biomedical samples (to help understand diseases), solar cells (to increase energy efficiency). The most exciting thing about analytical chemistry is range of different scientists that you can work with.
Why did you choose this field?
I was interested in being a musician at school, and I chose physics so that I could fall back on a career in sound recording. I actually loved physics at A level - I found astrophysics so interesting. At university, I was very interested in nuclear and atomic physics, and so I found working on an accelerator during my PhD very interesting. After my PhD, I started to use the accelerator to make measurements of materials...and eventually drifted into analytical chemistry and forensics. It has been a great adventure!
What do you look at and think, "I wish younger me would have known this was possible"?
I wish I had known that it was possible to switch between disciplines so easily. I was very worried about choosing the "right" subject.
Why do you love working in STEM?
I love the fact that I get to work with different people every day. I love the fact that I get to work in an office, in a lab, abroad...there is so much variety. And I love looking at data and trying to piece together a puzzle to understand what it all means - sometimes we are the first people to know something and that feels great.
Best advice for next generation?
Science is not for boys, despite what I thought growing up. There are plenty of girls too! You CAN do science and have kids (I have two very beautiful boys).
Inspo quote / fun fact / role model