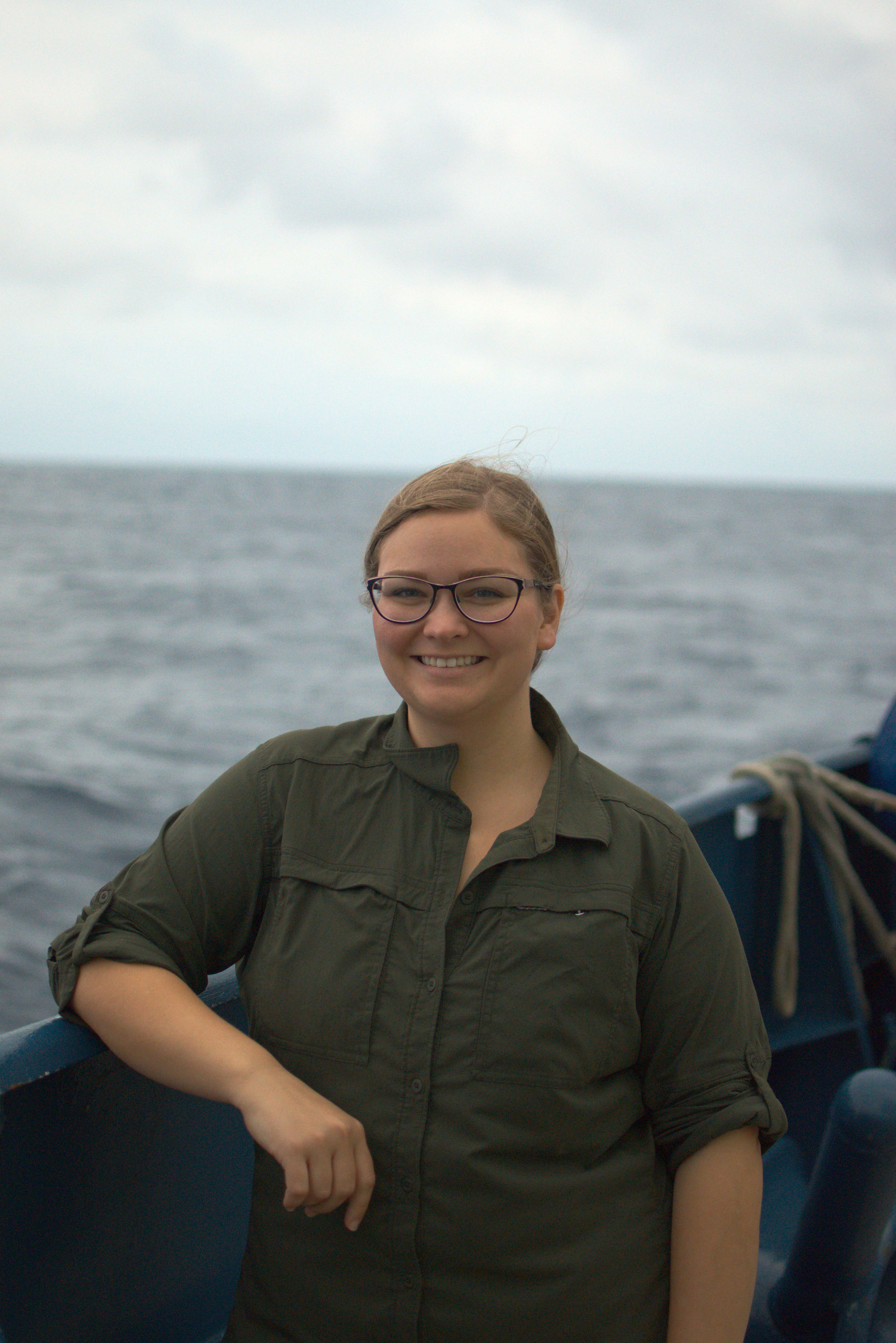 PhD Candidate at the University of Delaware
I am an Earth scientist and I study transform faults on the ocean floor. Transform faults are boundaries between the earth's tectonic plates where the plates slide past one another and can cause large earthquakes. An example of a transform fault is the San Andreas fault in the United States, which is the boundary between the Pacific tectonic plate and the North American tectonic plate. Transform faults can occur all around the world, but I study those that are on the floor of the ocean to try and understand how/when they will have large earthquakes.
WHY DID YOU CHOOSE THIS FIELD?
I didn't know I wanted to be a scientist until I was already in college. Growing up, neither of my parents had attended college and I had never interacted with a scientist. I thought that normal people, those like me, couldn't pursue a career in science. Then when I was taking classes in community college, I enrolled in geology and realized that I really enjoyed learning about the Earth. I decided then to change my path and pursue a career in science. At times, pursuing science wasn't easy, but it was so interesting I knew I had found the right path.
WHAT DO YOU LOOK AT & THINK, "I WISH YOUNGER ME WOULD HAVE KNOWN THIS WAS POSSIBLE?"
Last year I was able to work as a scientist for a month on a research ship in the South Pacific. To be able to do such an exciting and adventurous thing is something I would have never thought possible when I was younger.
WHY DO YOU LOVE WORKING IN STEM?
There is such joy in learning new things every day and working with a community to try and understand big problems. Some days I work in a lab looking at my rocks under a microscope, sometimes I get to write and communicate about my work; and sometimes I get to be on a ship or in the mountains looking for new rocks to understand. I find the variety of things I have the opportunity to do keeps it exciting!
BEST ADVICE FOR NEXT GENERATION?
Don't be afraid to fail! Failing at things is the path to learning and improving. Making mistakes is completely normal and shouldn't keep you from pursuing something you are interested in.
"Little by little, one travels far." - unknown