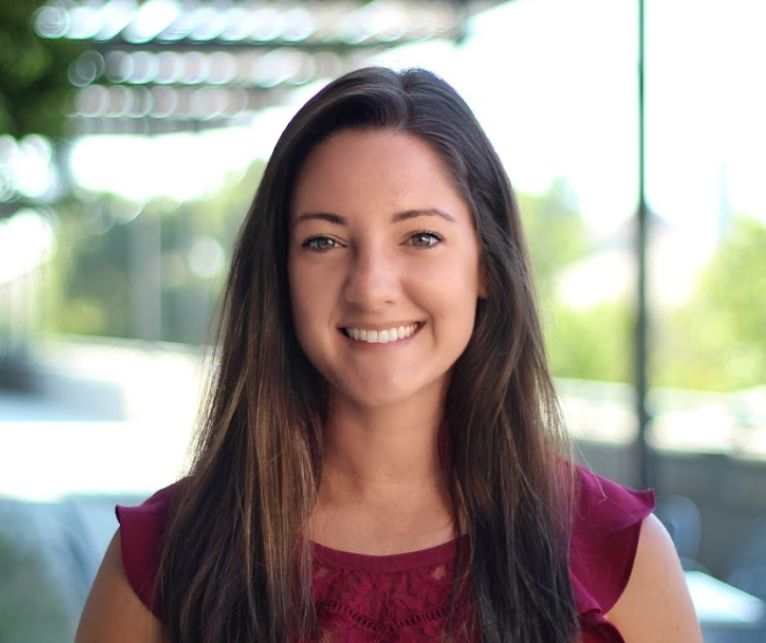 Bioengineering Ph.D. Candidate, Stanford University
Pursue your curiosities and lean into them!
My research is driven by two main questions: 1) How does our mind influence our movement, and our movement influences our mind? And 2) How can we make biomechanical accessible to people outside of a motion capture laboratory. I collaborate with researchers in psychology to study mindsets about physical activity in populations with diseases that affect movement and am working to develop a mobile intervention to improve these mindsets, and hopefully, physical and mental health and functioning. I collaborate with researchers in computer science to build machine learning algorithms that can evaluate human movement and teach people better ways to move with just a cell phone camera, rather than the usually required motion capture cameras and force plate.

On the side, I am an engineer at Kaia Health, a leading digital therapeutics company that creates evidence-based treatments for a range of disorders, including musculoskeletal conditions and COPD.

Beyond my typical work, I love communicating the fantastic work in science and engineering. I co-host a biomechanics podcast called Biomechanics On Our Minds (or BOOM), where we not only cover the science of human movement, but also topics like mental health, on being LGBTQ+ in STEM, mentorship, and more. I also love to teach biomechanics courses, organize STEM outreach events, host Design Thinking in STEM workshops, and even volunteering at a local prison where we hold an environmental education class.
WHY DID YOU CHOOSE THIS FIELD?
Growing up with a grandmother who had an arm amputation after an accident, I was fascinated by the evolution of her prosthesis from a rigid plastic arm, to a hook, to a myoelectric prosthesis, and decided to pursue biomedical engineering. Coincidentally, biomedical engineering also felt half-way between my dad's career as a software engineering and my mom's career as a nurse. It blended my excitement for problem-solving and engineering, my love for sports and being active, and my overarching goal of helping people.

During my undergraduate career at the University of Akron, Dr. Brian Davis joined as the Chair of Biomedical Engineering. He was not only my biggest role model in engineering but also my biggest advocate. He encouraged me to present my work at conferences, live in Cape Town, South Africa for a research study abroad, and challenged me to apply for graduate school at Stanford University - something I had never imagined possible. I am so grateful for his encouragement, and paying this forward to future scientists remains a top priority to me.
WHAT DO YOU LOOK AT & THINK, "I WISH YOUNGER ME WOULD HAVE KNOWN THIS WAS POSSIBLE?"
I don't know that I could pick a specific achievement, as I could never have imagined any part of where I am today when I was younger. But I think what I am most proud of is the confidence I have found in myself as a scientist and also as a person. Throughout my undergraduate career, my internships, and the beginning years of my graduate career, I almost always got the feedback to be more comfortable speaking up about my ideas and being confident in my opinions. As one of the only women in those groups, and considering it was only men giving me that feedback, it was hard to do that! Fortunately, I have had many amazing women colleagues and role models since then. And while there are still moments where I have to encourage myself to speak up and be brave, I have gained the trust in myself to feel comfortable sharing my opinions and ideas. I wish I could tell my younger self that on the other side of that fear are tremendous opportunities, experiences, and conversations, and to go for it!
WHY DO YOU LOVE WORKING IN STEM?
I love working in STEM because I am constantly inspired and motivated by the positive impact of STEM on the world. I love that there is always something new to learn and innovate.

I wake up looking forward to finding creative ways to integrate ideas across disciplines and collaborating with scientists across many different fields. Although I always find the most joy in mentoring young people in STEM and serving my communities.
BEST ADVICE FOR NEXT GENERATION?
Pursue your curiosities and lean into them! If something feels scary, it is often because it's a challenge and important to you. But on the other side of that fear, is something amazing. You don't have to do it alone, and I wouldn't recommend it. Connect and support other girls in STEM. Together, we can make the most positive impact on the world. And always make time for fun and laughter.
You don't have to be the best at what you do to love what you do. - Kristen Tippett