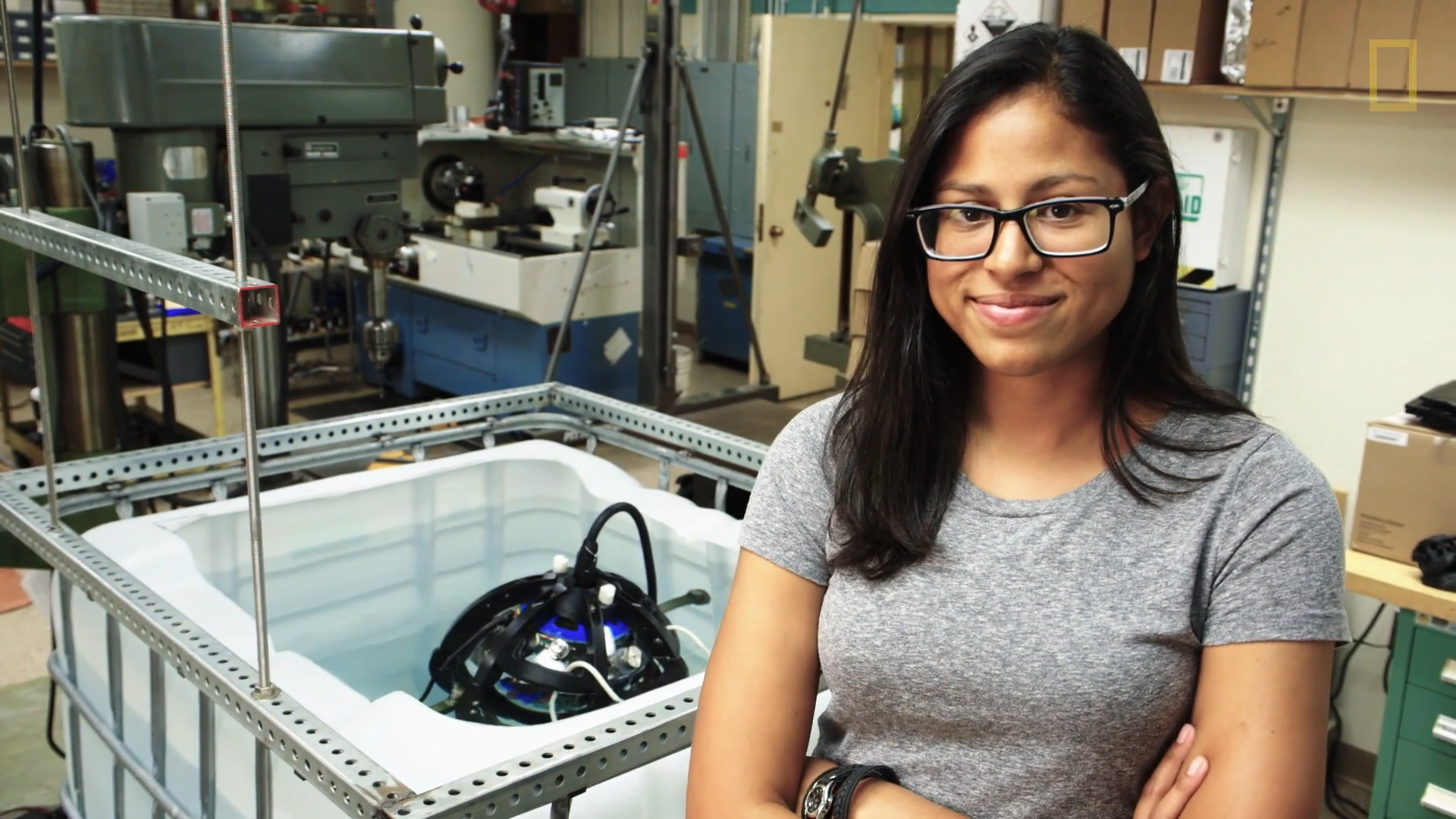 Electrical Engineer, National Geographic Society
Seek out what excites you. I guarantee more things are possible for you than you may think.
In the Exploration Technology Lab at National Geographic I have the exciting job of creating specialized camera and exploration systems for NatGeo Labs. The Exploration Technology Lab creates innovative one-of-a-kind tools to explore, monitor, and protect our planet's natural and cultural resources.
WHY DID YOU CHOOSE THIS FIELD?
My passions have always revolved around humans pushing the boundaries of exploration. My first love is space - by the time I was 10 I wanted to be an astronaut, inventor, engineer, physicist.... you name it. I just wanted to explore possibilities in the universe!
Before coming to National Geographic, I was lucky enough to work in the space industry for several years. The itch to continue learning never stops.
WHAT DO YOU LOOK AT & THINK, "I WISH YOUNGER ME WOULD HAVE KNOWN THIS WAS POSSIBLE?"
Younger me had a very active imagination, and even she didn't imagine the places my career has taken me so far. And there is still so much time left to go! I've worked on systems that have gone to the depths of the ocean and beyond Earth's atmosphere. Who would've thought that could be possible?
WHY DO YOU LOVE WORKING IN STEM?
Working in STEM gives me the chance to help create things that have only ever existed in movies. The nerd in me loves learning and seeing what new things science makes possible every single day. Learning is a lifelong process - it never stops.
BEST ADVICE FOR NEXT GENERATION?
Seek out what excites you. Learn, learn, learn as much as you can. I guarantee more things are possible for you than you may think.
"My mission in life is not merely to survive, but to thrive; and to do so with some passion, some compassion, some humor, and some style." - Maya Angelou