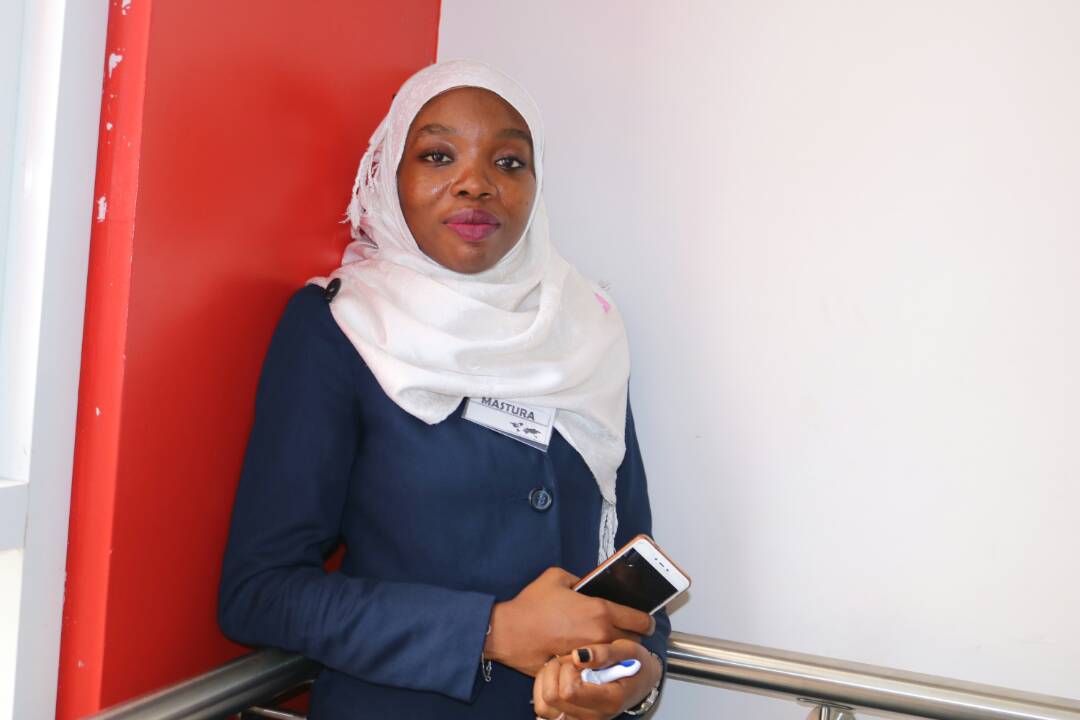 Graduate Engineer Trainee at Dangote Oil Refinery
Stand out, rise up and take that lead, the STEM world is big enough for everyone and we need more women to take up these roles.
I recently joined the company to work as a process engineer in one of the largest Oil Refinery in the world, as a Graduate of Chemical Engineering, I am to monitor the processes involved in the distillation/break down/cracking of crude oil into refined products like Petrol for our vehicles and generators, Kerosine used for cooking and Jet fuel for Airplanes, Diesel for our cars etc
WHY DID YOU CHOOSE THIS FIELD?
Taking it back to secondary school, I was a lover of mathematics and chemistry, I remember coming top as the best students in pre-secondary school and Jss1. I spoke to my brother who is a mentor and told about my indecision in choosing a course of study, we did an analysis and he made me do my research with my combination of best subjects and I resorted to studying chemical engineering. I applied to Lagos State University and I gained admission to study Chemical and Polymer Engineering. My first experience in the field of chemical engineering was an internship I had at Nigerian Gas Company, a subsidiary of NNPC, this is where I fell in love in the oil and gas industry and I told myself that I will build a career in the industry. I got back to school and joined the Society of Petroleum Engineers Student Chapter of my school where I held roles like treasurer and Vice President in 400 and 500lvl respectively. I had a second feel of the field in Unilever Nigeria, where I had manufacturing/process experience of my course because my course is a very versatile one. After school, I joined SPE Lagos Section as a volunteer and I got an award as one of the Best Young Professional in 2017,i was overwhelmed as I was a serial volunteer who wanted to reach out to people, thanks to Oluwabiyi Awotiku who was a stepping stone to my growth in SPE. I also got the opportunity to work with Association of Professional Women Engineers in Nigeria on referral by Engr. Nimot Muili, a civil engineer and a mentor, I worked with a group of dedicated female engineers. I started a business of mine, MisstyB's Glamorous Touch a beauty oriented one where we produce beauty products which is still in line with Chemical Engineering and I also started an NGO, MisstyB's Foundation, a scheme where we encourage students to take academics seriously and has been a success. I am presently on the 2019/2020 Board of SPE Lagos Section where I hold the post of Assistant Student Affairs Chair asides other roles in SPE Nigeria Council and SPE International. My first and greatest mentor is my mum, Lutifat Badru who ensured mathematics was a part of our live others are Oghogho Effiom, the present SPE Lagos Section Chair, a leader by excellence who sees great talent in the younger generation, Dr Saka Matemilola, Engr. Oko Francis amongst others who have given me listening ears and believed in me. Not to exempt my husband Taopheeck Yusuf who is also an Engineer I look up to asides other personalities whose names are not mentioned and I look up to.
WHAT DO YOU LOOK AT & THINK, "I WISH YOUNGER ME WOULD HAVE KNOWN THIS WAS POSSIBLE?"
Being on the Board of SPE Lagos Section at a young age and being a part of decision makers of so many platforms made me realize that I should have never been scared of leadership roles because I used to be a very shy lady
WHY DO YOU LOVE WORKING IN STEM?
I love working in STEM because there is this joy attained when you see a project and you know you were a part of the team that made that materialize. It also gives you the opportunity to think beyond the box, stand out amongst your peers.
I wake up looking forward to holding managerial/decision making roles where I work, more opportunities to talk to the younger folks on opportunities out there on greater platforms, giving back to the society in the best way I can.
BEST ADVICE FOR NEXT GENERATION?
Stand out, rise up and take that lead, the STEM world is big enough for everyone and we need more women to take up these roles. Being a rational thinker makes you think outside the box and actualize your dreams. Engineering is not the only opportunity out there, we have Programming, Data analysis, Artificial intelligence etc which are the black hold of this present age and the future. I look forward to a world where women belong to the space where we fit and I hope to see you all at the top making waves and making us proud.
"You can achieve all if you put your kind to it so Don't Give Up."