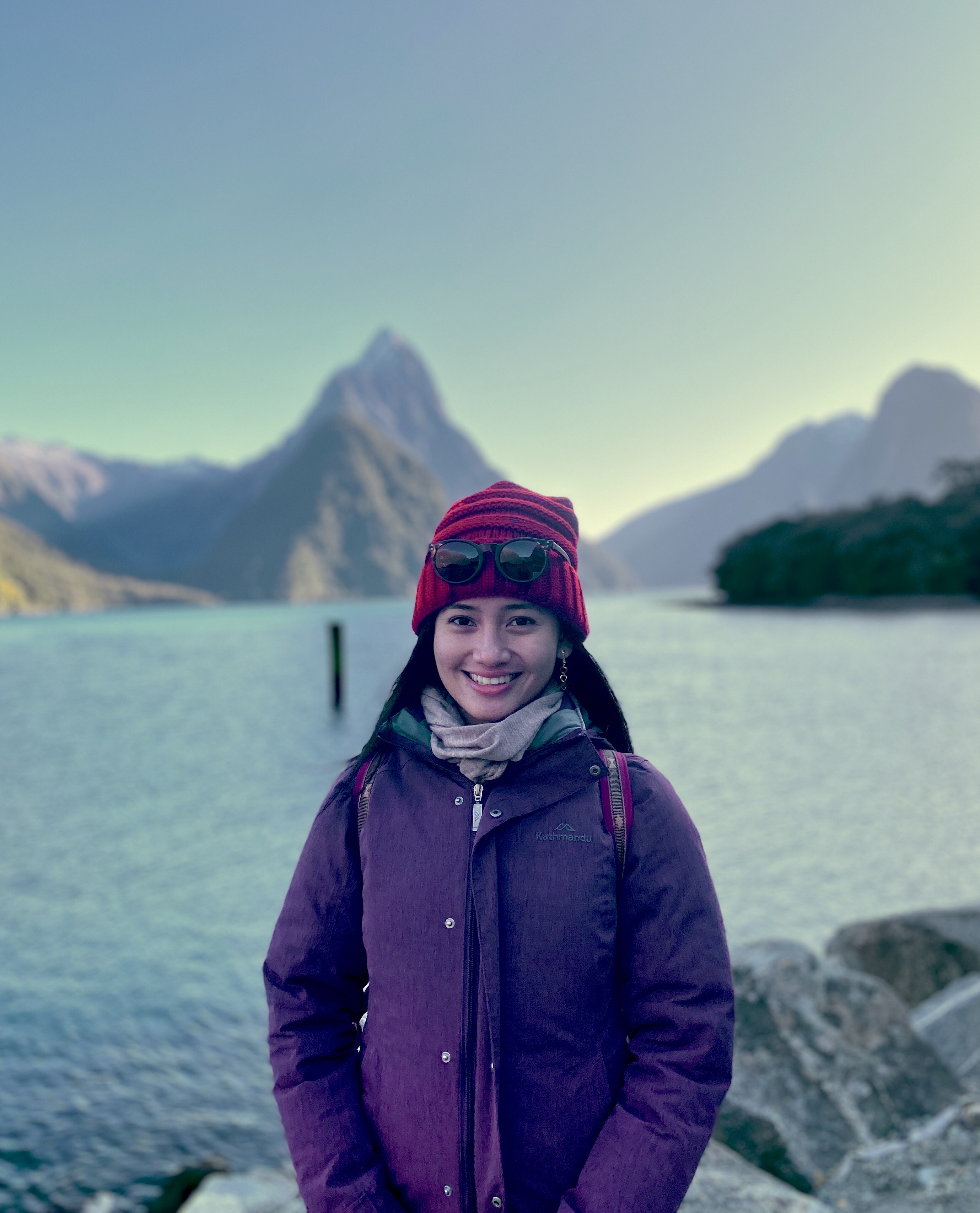 Moizle Grace Castro Ocariza
Post-graduate student in Biochemistry, University of Otago
Find what you are truly passionate about and work hard to excel in that field.
As a postgraduate student I get to work on my own little project. Currently, I am investigating how antibiotic resistance develops in a bacteria called Pseudomonas aeruginosa, which is a really nasty pathogen to people with compromised immune system. My particular focus is on how a protein that regulates an antibiotic-expelling pump leads to increased antibiotic resistance when the protein is mutated.
WHY DID YOU CHOOSE THIS FIELD?
It's a little cliché but I have always liked science. I've always been fascinated by the things that happen around me and in high school I realised I was a little different to my peers in that I always wanted to know more than I needed to for a particular subject. I was lucky that I had science teachers who believed in me and were more than happy with me exploring new areas. For example, in my final year at high school I really wanted to learn about speciation - a process by which populations evolve to become a new species - but my Biology teacher was not teaching this module. After informing my teacher about this I was relieved to know he was willing to let me off the module he was teaching so that I can teach myself the Speciation module and prepare for the exam. This was a new experience but definitely showed I could be self-directed. Fast-forward I went to University and did an undergraduate degree in Genetics. Along the way, I developed a mixed interest in microbiology and biochemistry and thus doing something that allows me to combine my love for genetics, micro, and biochem just seemed like the perfect choice... so that's how I ended up in a laboratory figuring out the molecular basis of antibiotic resistance.
WHAT DO YOU LOOK AT & THINK, "I WISH YOUNGER ME WOULD HAVE KNOWN THIS WAS POSSIBLE?"
Growing up I was always so focused on doing great academically because that's how I was "wired". I wish younger me would have known that being successful doesn't equate to always being the top of the class and my academic background does not define who I am.
WHY DO YOU LOVE WORKING IN STEM?
STEM is both challenging and exciting. Now that I am in a research lab I get to do things I used to only read about. While experiments may be uncooperative at times, I wake up with the hope that what I'm working on will one day benefit the world.
BEST ADVICE FOR NEXT GENERATION?
Find what you are truly passionate about and work hard to excel in that field. Don't be discouraged by what others say and take failures and criticisms as stepping stones.
Small progress is still progress.