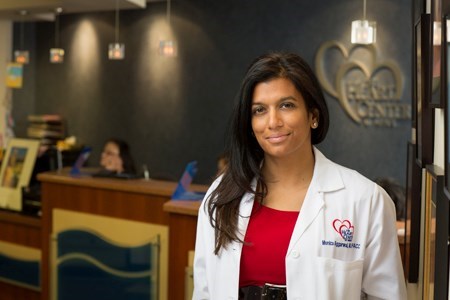 I focus on prevention of heart disease
Why did you choose this field?
I was a religion major. I didn't know I wanted to be a doctor until I actually became a doctor. Before that, I liked the idea of it. Sometimes, you don't know until you are part of it and realize the impact you can make.
What do you look at and think, "I wish younger me would have known this was possible"?
Having a happy family with three children, an amazing husband of 20 years, two dogs and 20,000 bees and with that, a full time cardiology career. This happy family is my greatest achievement.
Why do you love working in STEM?
I love figuring out a puzzle. Cardiology is all about mechanics, electrical impulses and plumbing. Being able to figure out the puzzle of what part isnt working is an amazing part of my job.
Best advice for next generation?
You don't have to have it all figured out when you start.
Inspo quote / fun fact / role model
Life isnt waiting for the storm to pass. Its about learning to dance in the rain.