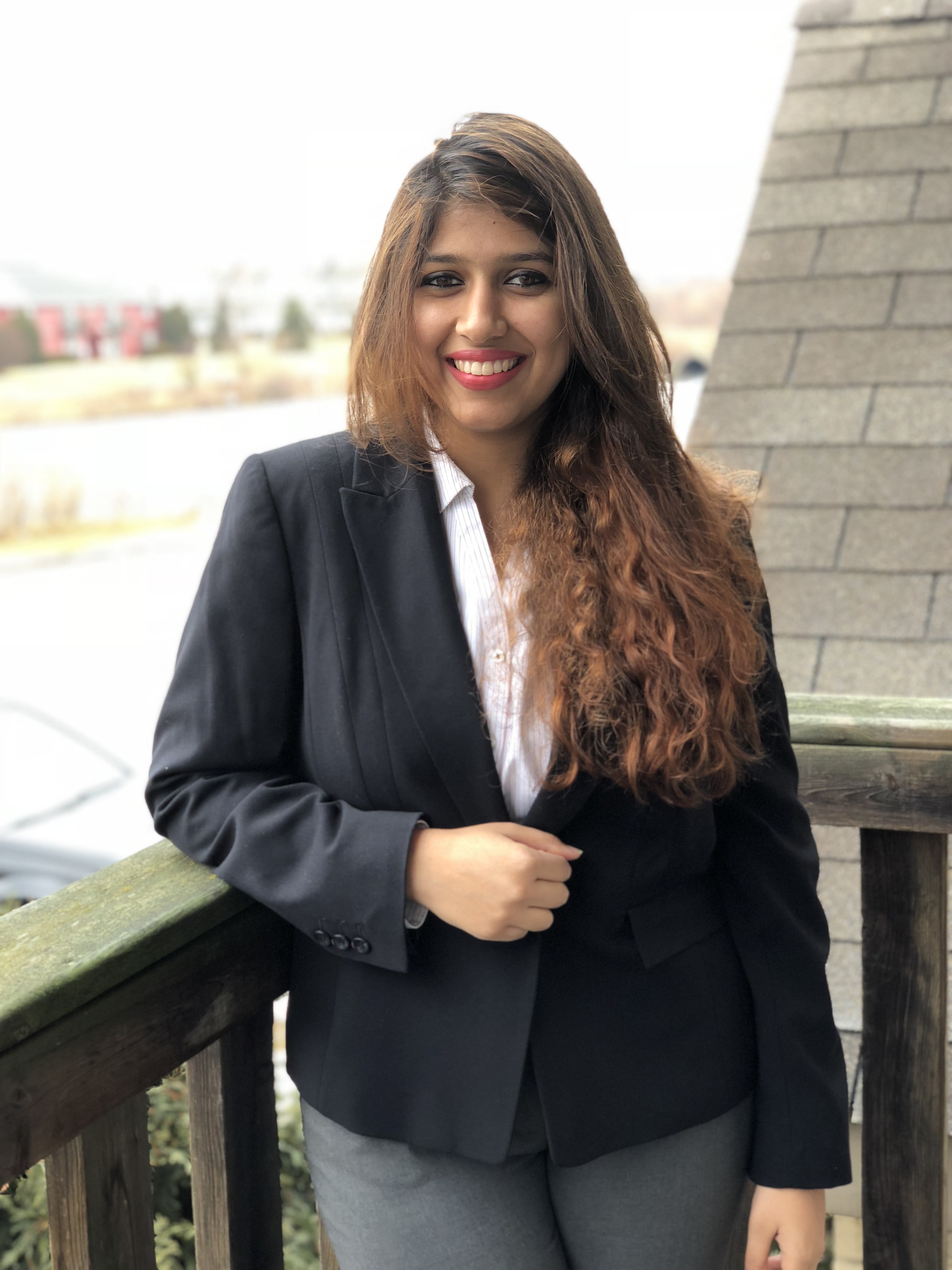 Business Operations Analyst, Motorola Solutions Inc.
Don't be afraid to take any risks and follow your gut, you'll be surprised to see what you can accomplish.
As an analyst, I prioritize and organize the product backlog according to user requirements and delivery deadlines; create and track user stories. In addition to this, I provide solutions for automating requirement gathering and testing process, improve efficiency to reduce cycle time; develop and maintain Configuration Management plans, processes, procedures and product information across multiple systems.
WHY DID YOU CHOOSE THIS FIELD?
Since childhood, I was always fascinated by technology and curious to know about its functioning. But it was a senior year at school when I realized I want to pursue my career in it, and enrolled into Computer Engineering at University of Mumbai. During these four years of engineering, I had multiple opportunities which unveiled my interest towards management. And it was a project in the junior year that made me realize that I am good at managing projects and empathizing with people while staying connected to the technology. I started exploring courses which would help me gain more knowledge in the management field and enrolled into Master of Science in Management Information Systems. It was not an easy journey, but I am happy that I chose this field as I see the impact of the work I do. If I had to do it all over again, I wouldn't do it differently.
WHAT DO YOU LOOK AT & THINK, "I WISH YOUNGER ME WOULD HAVE KNOWN THIS WAS POSSIBLE?"
Coming from a small town, as a kid I was scared and always thought would I be able to fit into the culture and society of a big cities. But I took the risks and followed my gut about situations and made certain decisions that helped me shape my career. It all worked out for the best as I saw the impact I am able to make with my work and skills. I wish younger me would have known that all this was possible.
WHY DO YOU LOVE WORKING IN STEM?
The thing that I love about working in STEM is the impact that this field can make on people's lives and make it easier. I love that I learn new things everyday and face different challenges which helps me to grow and evolve both as a business professional and a human being. I love that I can meet people from different backgrounds to solve problems and learn from their perspectives. The thing about working in STEM is that you can never settle and stop exploring.
BEST ADVICE FOR NEXT GENERATION?
The advice that I would like to give next generation girls in STEM is, don't be afraid to take any risks and follow your gut, you'll be surprised to see what you can accomplish. Never settle and stop learning. Everyday is an opportunity to learn and make an impact. Success is a compound effect of hard work. If you set a goal and work towards it with all your heart, you will definitely achieve success. Maybe not immediately, but eventually.
Have the courage to follow your heart and intuition. They somehow know what you truly want to become. - Steve Jobs