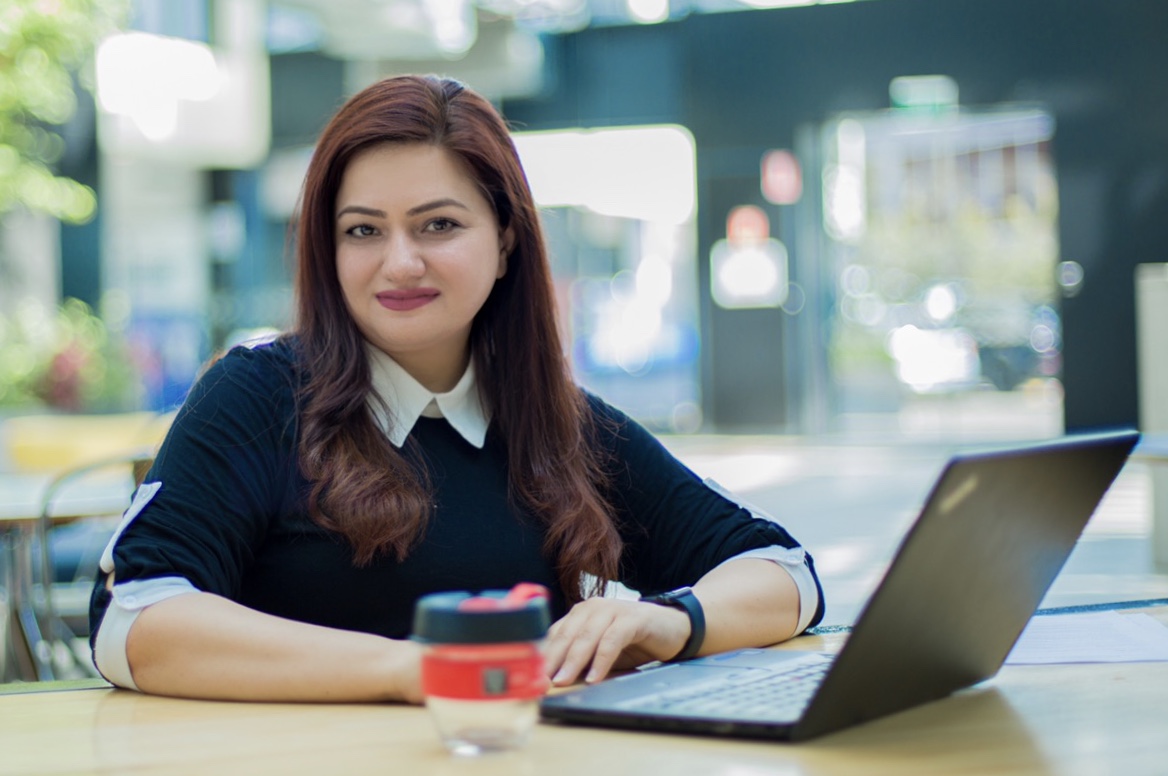 Lecturer, Swinburne University of Technology
Computing and technology offer creative opportunities that can push the boundaries of imaginations.
I am a software engineer, researcher, and lecturer.
WHY DID YOU CHOOSE THIS FIELD?
The very first time I remember being attracted to pursue my education in the computing field was when I heard a comment about the field not being intellectually suitable for girls. I decided that I will set an example and break the stereotype.
I did not have any visible female role models to look up to when I opted for computer science, and that is one of the reasons I decided to have public visibility of my profile and share my story with other girls to be a role model for them. I come from Pashtun ethnicity in Pakistan which is well-known for a strong patriarchal culture. We don't have a glass ceiling on our heads, Pashtun girls literally have to blast the 'concrete ceiling' apart if they wish to take control of their life. Malala Yousafzai, a Pashtun girl and winner of Nobel peace prize, is an internationally known example for being targeted for her stance on girl's education.
I was born and raised in the capital of the country (Islamabad) where I was blessed to have the opportunity of education available to me. I never took it for granted, considering that my own mother was denied access to education due to her gender. Even in the capital of the country, the career options for female students of science were limited. In order to break the stereotypes, I opted for Computer Science at bachelors and masters level.
In 2012 I made the decision to pursue my PhD at the University of Technology Sydney. My decision to pursue PhD in Australia without any male chaperon met with resistance, but I persisted. My journey to Australia had been full of cultural, financial and psychological barriers. It required persistence, resilience and sense of purpose to achieve my goal and make it to the spot where I stand today from amongst the female Pashtun diaspora.
WHAT DO YOU LOOK AT & THINK, "I WISH YOUNGER ME WOULD HAVE KNOWN THIS WAS POSSIBLE?"
The top two: PhD in Software Engineering and becoming a Superstar of STEM.

During and after my PhD, I have received prestigious scholarships during different stages of my research career that the younger me had never thought of in wildest dreams. I was a finalist for Google Australia's Anita Borg award for women in Computer Science, Asia-Pacific 2015. I was a winner of Schlumberger's Award for Women in STEM for two years 2014 and 2015. I was given the 'distinguished research paper award' at the International Requirements Engineering Conference held in Banff Canada, in August 2018. I have been announced as one of the Superstars of STEM for 2019–2020 by Science Technology Australia.
WHY DO YOU LOVE WORKING IN STEM?
Computing and technology offer creative opportunities that can push the boundaries of imaginations when we provide innovative technological solutions to our current problems. I was fascinated by the digital world that is a universe on its own, a creation of human genius, and the how it's impacting the way we perceive our world by becoming the future of our society.
BEST ADVICE FOR NEXT GENERATION?
The future is technology-driven and future jobs all will require technological skills. The job market will have a high demand for skilled graduates with computing and software-related degrees.
"Be the kind of woman that when your feet hit the floor each morning the devil says, 'oh crap, she's up.'"