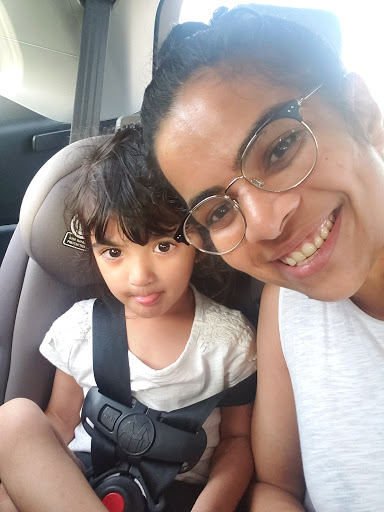 Lead Bioprocess Engineer, Synlogic Therapeutics
Ask for help! Most people will help you.
We engineer bacteria to treat rare diseases such a PKU, UCD, MSUD etc as well as other more common diseases such as IBD, cancer and other inflammatory diseases. My job is to develop fermentation processes to grow these bacteria in bio-reactors so that we can make our live medicine at a larger scale, and reach as many people as we can. I am required to solve problems related to improving the potency of these drugs to make them more active and increasing biomass through fermentation process changes.
WHY DID YOU CHOOSE THIS FIELD?
I was fascinated by genetics in high-school and ended up majoring in Genomics and Molecular Genetics from Michigan State University. At the time, another girl and I were the only two people graduating with that major. I started working at a biochemical start-up in Houston after graduation where after doing both Molecular Genetics (genetically engineering bacteria) and Bioprocess Engineering, I realized that I am more of a big picture person, and I enjoy working with bioreactors and growing bacteria more than engineering bacteria. I have been lucky to have some great mentors along the way who make me a competent scientist today.
WHAT DO YOU LOOK AT & THINK, "I WISH YOUNGER ME WOULD HAVE KNOWN THIS WAS POSSIBLE?"
Engineering bacteria to treat diseases. I never thought I would be part of team that is working to make live medicine; using genetically engineered bacteria to treat diseases such as PKU, UCD, IBD and even cancer. During the first few years of my career, I had imagined this technology only being popular to make various types of chemicals.
WHY DO YOU LOVE WORKING IN STEM?
Working in STEM is just so exciting. You are solving problems that haven't been solved before! You are part of the future technologies. You are there to help human kind through various problems. I wake up in the morning looking forward to solving the problem in hand, and moving the project forward as efficiently as I can. Since some of the drugs we are working on are for Rare Diseases where there are very few treatments available if any. I am motivated every morning to take a step forward to help these patients.
BEST ADVICE FOR NEXT GENERATION?
Seek mentors! Your parents, teachers, relatives, whoever motivates you, and takes interest in your success. My parents weren't very educated. They were always very supportive, but their lack of experience made me seek mentors somewhere else. In fact, they pushed me to seek mentors, and I am grateful for that. I have had teachers that talked to me when I was down. I sought advice from older friends. Once I started working, my mentors have helped me think critically. They made me understand the consequences when I made mistakes, when made impulsive decisions. Ask for help! Most people will help you.
Not a quote but an inspirational role model: I grew up in India. When Kalpana Chawla, the first Indian woman astronaut, went on her first space mission with NASA, I really thought I wanted to be an astronaut. That didn't happen as I fell in love with genetics. However, her bravery and dedication is what I looked up to. When she died in 2003 during the space shuttle Columbia crash while coming back to the Earth, I knew I wanted to follow her bravery and keep moving forward even when things are difficult.