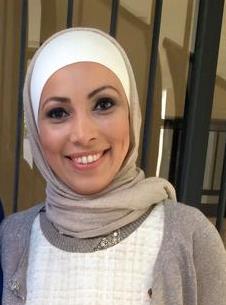 Innovation in Education, catering for STEM in teachers' professional development as well as teachers' well-being
Why did you choose this field?
Studying computer science in a community where the majority in the field were males was never an easy step but inspiring at the same time. I used to teach computer studies to high school students where most of the class used to be boys, but I always believe that girls can do very well in STEM and used to encourage girls to pursue the field of engineering.
Being mentored by a group of professional women mentors through Techwomen program assured that women need support and role models to excel in their careers and that had a huge impact on my career. So technology should empower leadership to drive change in community specially through education of girls, mentorship and support.
What do you look at and think, "I wish younger me would have known this was possible"?
Believe in myself and never let others judge my capabilities. Ask for advice from experts, never limit my potentials and take risks. The world is not perfect and we shouldn't always look for perfection.
Why do you love working in STEM?
It encourages creativity and collaboration in solving challenging problems. Technology helps to reach the impossible and encourages innovation.
Best advice for next generation?
STEM opens opportunities that we may never see. Take the risk and dare to innovate. No judgement, welcome all ideas. Never allow anyone to under estimate your ambitions and your capabilities.
Inspo quote / fun fact / role model
"You educate a woman, you educate a family. You educate a girl, you educate the future." Queen Rania of Jordan