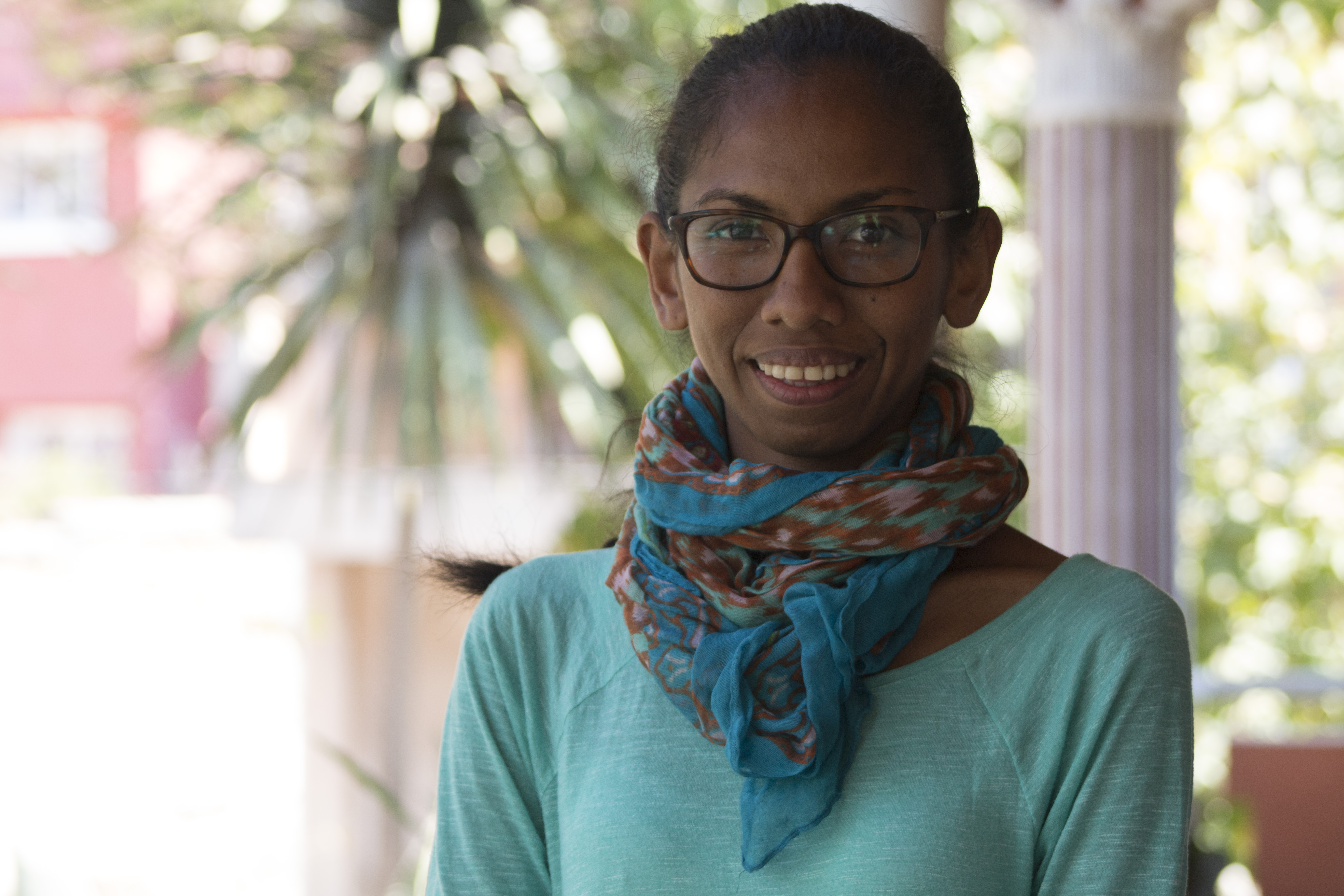 Paleontology Ph.D. Candidate at the University of Antananarivo
You can be whoever you want, do not let someone take your dream, you will reach your goal because we are strong, fighter, passionate, precious, winner and leader.
My research is focusing on community of large vertebrate called Megafauna living in Madagascar during the late quaternary period. This fauna includes horned crocodile, pygmy hippos, elephant birds and giant tortoises. I investigate the past environments in which these animals lived or "Palaeoenvironments"", and the preservation process of the bones or "fossilization".
I conduct work in both the field and the laboratory. Each summer, I take part in palaeontological excavation teams to collect fossils of these megafauna as well as smaller animals and plants for study back in the lab. I really love this part of my work because everything depends on the materials we find. Sometimes, it is hard, you need to walk for a long time, climb hills, in hot weather and work hard digging in the earth which can be challenging as water can fill pits as fast as we can dig them. But, when you find fossils, all of your tiredness disappears, you find your treasure. Fieldwork time is a very special part of the job too, time to exchange ideas with palaeontologist colleagues, time together as friends and also, share our work with and learn from the local people.
The lab work is the serious work, because the laboratory is where you analyze the finds, develop questions and hypotheses, find answers, and you discover new information. Sometimes your predictions are wrong, sometimes right!
I am also responsible for our team's collections, working with other students for the fossil organization and management.
WHY DID YOU CHOOSE THIS FIELD?
Paleontology is not very popular in Madagascar, fossils are used for decorative objects, not for science. I did not know much about fossils and Paleontology before going to University. I chose to study palaeontology because I did want to dissect animals, or observe rat behavior anymore, I preferred fossil and rocks which do not move. The more I studied Paleontology, the more I fell in love with it, and I knew that it is what I want to do for my career. When I found my first fossil, I felt like I discovered the love of my life.
My parents gave me a lot of encouragement to finish school and to go to University. They did not finish middle school and told me how hard life can be without completing your studies. They wanted me to have a better life and told me that my success would bring them pride and happiness. I had to work hard to pay for my University fees with job outside of my learning time.
During my time at University I met Dr Karen Samonds, an accomplished female paleontologist, she has her own projects and laboratory at Northern Illinois University, and a family. She is my role model and insipration, she showed me the life I want to have, she always supports me, taught me all I know about how to be a Paleontologist, she gave me the best life lesson:
"You can do everything you want, if you work hard for it, you are always have a chance".
WHAT DO YOU LOOK AT & THINK, "I WISH YOUNGER ME WOULD HAVE KNOWN THIS WAS POSSIBLE?"
I would like the younger me to know I got to study for my Ph.D. degree, she would smile and told me go for it!
WHY DO YOU LOVE WORKING IN STEM?
I love working in STEM because science is logical, factual, using hypotheses that can be tested, I like the way I have control and make decisions for what I do.
BEST ADVICE FOR NEXT GENERATION?
I would say to the next generation of girls in STEM:
- You can be whoever you want, do not let someone take your dream, you will reach your goal because we are strong, fighter, passionate, precious, winner and leader.
- Be yourself, do not think "how other would do it?", have your own personality
- Money and the power are never be the objectives
"Advancement will come with hard word" (There is no specific author because it is from a Chinese fortune cookie)