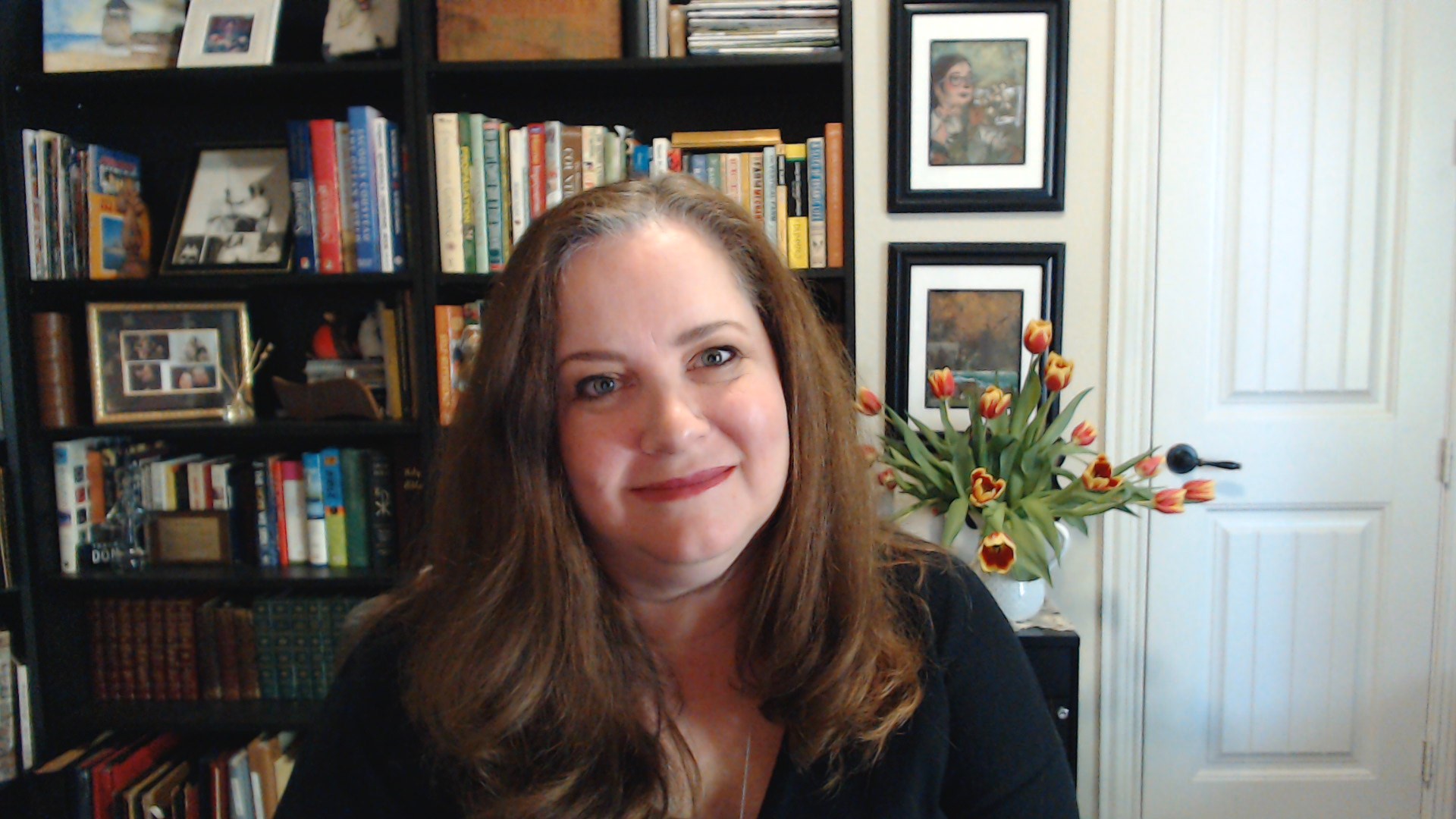 Chief Compliance Officer / Data Privacy Officer, Armor Cloud Security

No matter your specific interest, there is a place for you in STEM. And STEM wants you!
I protect billions of pieces of personally identifiable information (PII), credit card and health data, and other critical information for customers in more than 40 countries worldwide, as well as manage the privacy of people interacting with our business. I do this by ensuring that the people, processes, technologies and third-parties that support our products operate in a lawful and secure manner, as defined by assorted regulations and industry frameworks.
WHY DID YOU CHOOSE THIS FIELD?
It was a series of choices that led me to my current role. I got married while I was in college, which ultimately prevented me from finishing my degree. I took an office job that allowed me to figure out how to use our company's first PC, followed by another job where I accidentally became the office manager, supporting company functions like HR and payroll processing as well as technology functions like supporting our network and issuing computers and other equipment to employees.

This led to several other roles of increasing responsibility and unique opportunities. For one company, I was network administrator, DBA, product quality and assurance, help desk, and technical writer...all at the same time. At another company, I was administering the email system and managing web content filters when a change in technology took me into project/program management. It was about this time that HIPAA was passed into law and I stepped in to a team that was designing how we could prove that we were complying with it requirements. It was fascinating and thrilling to be able to blend my people skills with my process-focused mind and my technology background.

As time passed, more regulations have come along on how to manage different types of data, each with their own sets of requirements. Some limited to data in the US, while others were concerned with how data is protected as it moves around the world. And there is always more.

I've been on the "audit side", where I was evaluating companies against those rulesets and letting them know where they had gaps, but I greatly prefer being on the "company side", building the processes and programs that are the foundation of data security and management. With data privacy laws expanding all over the globe, I also have the opportunity to be on the "human side", looking out for the best interests of people everywhere who need to share sensitive data in a secure fashion.

In a nutshell, there is always more to learn in this field. A typical day feeds both the academic and creative sides of my brain. And I'm helping people be secure and protect their data. That makes for a pretty great day.
WHAT DO YOU LOOK AT & THINK, "I WISH YOUNGER ME WOULD HAVE KNOWN THIS WAS POSSIBLE?"
Younger me had a lot of different interests, many of which would fall under the category of STEM today. However, I was pushed more towards getting married and having children than having career goals or ambitions. I heard that "girls can't do that" more often than I care to remember when I dreamed of being a pilot, or a biochemist, and while I fundamentally believed that theory to be wrong, it was much easier to follow the path of least resistance, get married/have babies, than to try and change the world. I believed that I was alone in wanting to pursue such things and "me against the world" seemed too large and daunting. Who was I, anyway.

That I have a career that excites me and that I am completely able to support myself and my family on my own, fully financially independent … I would not have believed that to be possible for me. Or that I have a voice and confidence and drive to do hard things. Or that I can rise above difficult circumstances and be better today than I was yesterday. I'm proud of all these changes time and perseverance have brought my way.
WHY DO YOU LOVE WORKING IN STEM?
I wake up knowing I get to do something meaningful with my day. I love that my job allows me to be constantly learning and to develop operational processes and programs that make people more efficient, more consistent, and more secure. And I love that no two days are alike. Each has new challenges to face and problems to solve.
BEST ADVICE FOR NEXT GENERATION?
No matter your specific interest, there is a place for you in STEM (and that place is stable, will pay your bills and will keep your parents from worrying about your future). And STEM wants you! We're looking for you everywhere to fill so many opportunities that are made for you. Within the cybersecurity field alone, there is expected to be 3.5 million jobs waiting to be filled by 2021. You can easily be one of them.

There is a misperception of STEM roles that you've got to be really into computers or exceptionally great at math and science or what have you. And for some roles, that's absolutely true. But as I look across technology, for example, there are countless roles for writers, artists, musicians, as well as code developers, systems administrators, project managers, process designers, customer support, security operations, data protection and assurance professionals....to name only a few. Needed skills are things like creative thinking, problem solving, ability to work collaboratively, time management, communication, etc.
"Whether you think you can, or you think you can't – you're right."
~Henry Ford