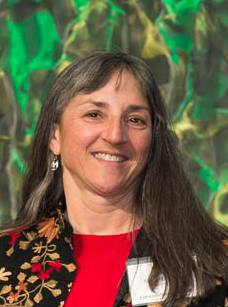 Professor & University Distinguished Teaching Scholar, Department of Chemistry, Colorado State University
And - Courtesy faculty appointment, Department of Electrical & Computer Engineering
Find a mentor or several mentors on whom you can call.
Officially, my job has three different components: research, teaching, and service. In actuality, each of these parts has many facets.My research explores how nanoscale environments affect interactions of water with small, water soluble molecules, and how cryoprotecting molecules help to keep cells alive at extreme cold temperatures.
My teaching has ranges from first year general chemistry to graduate courses. I love teaching physical chemistry, and scientific writing.
Service ranges from department committees to the greater scientific community. I have chaired national committees and will be president of the Telluride Science Research Center in 2020.
WHY DID YOU CHOOSE THIS FIELD?
My career path was somewhat circuitous. I wanted to be a scientist and thought biochemistry was interesting. Then after bad experiences in I switched to physics and have been coming back ever since. I love research and I love teaching so an academic career is ideal for me.
WHAT DO YOU LOOK AT & THINK, "I WISH YOUNGER ME WOULD HAVE KNOWN THIS WAS POSSIBLE?"
I wish I had listened more to my senior colleagues. I always thought that I knew more than I actually did. In hindsight, their advice was usually very sound and my career could have moved forward more easily following their advice.
WHY DO YOU LOVE WORKING IN STEM?
I love my job. I love working with students, helping them to learn about science. I love solving puzzles and that is what science presents all the time.
BEST ADVICE FOR NEXT GENERATION?
Find a mentor or several mentors on whom you can call. These can be women or men, scientists or not, but should be people who can provide perspective and people for whom your success is not tied to their own success. You want to get honest answers. Ask for help from them. (Unfortunately) bias still exists in so many places but that should not stop you from pursuing your dreams. When people say sexist things, call them out.
When I was in high school, I spent a year as an exchange student in Sweden. It is such fun to start speaking Swedish to scientists I meet. They are always so surprised.