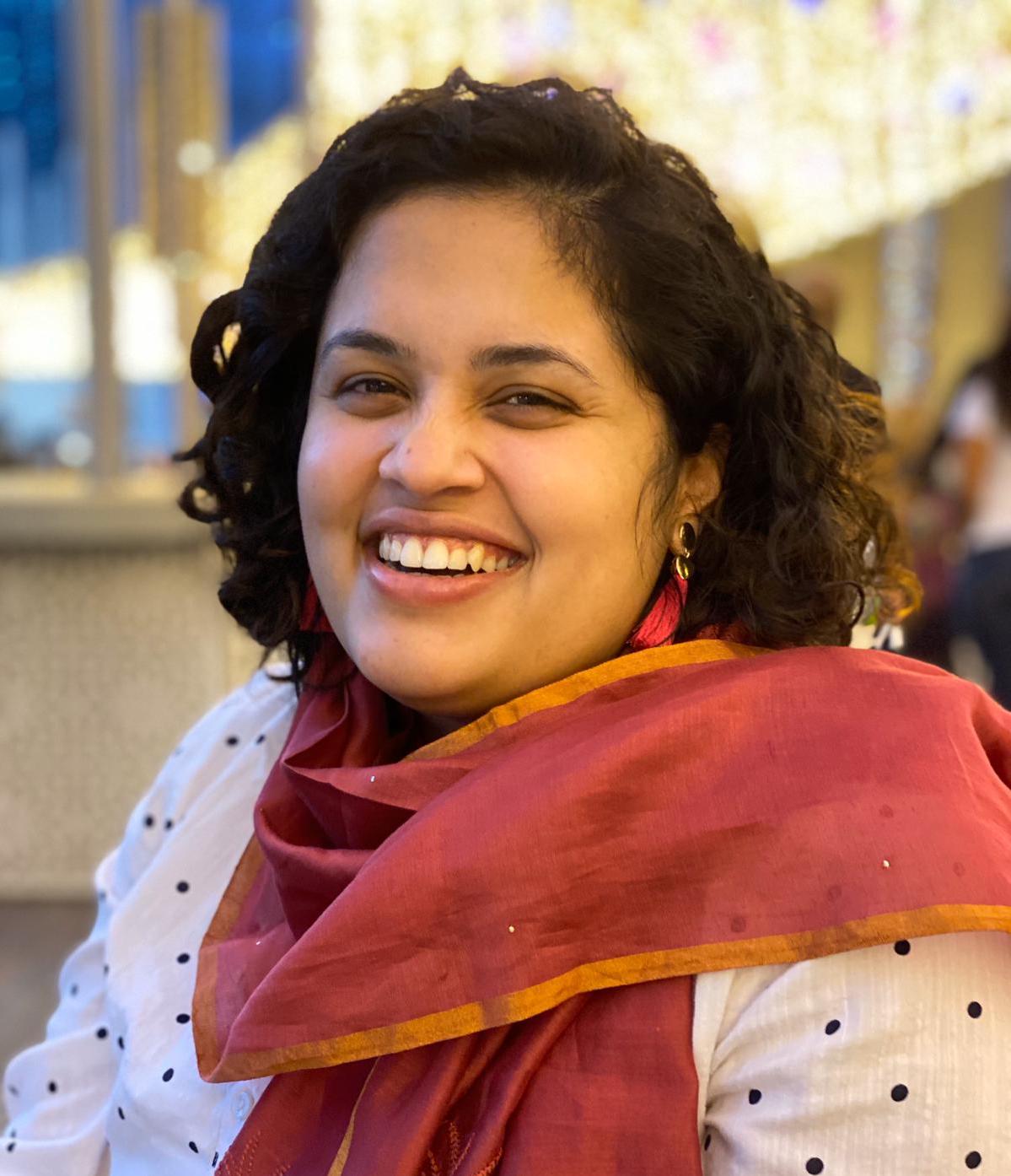 Postdoctoral Fellow, Icahn School of Medicine at Mount Sinai
Don't be afraid to take detours to chase something you're passionate about.
I am currently a postdoctoral fellow in Neurology. My research looks at understanding how the process of aging affects brain function and cognitive abilities. My research utilizes techniques that allow us to get high resolution images of the brain over a period time, through which we can find multiple brain markers and how they change over time to really understand what areas and networks in the brain get disrupted as you age, and then subsequently affect your cognition.
WHY DID YOU CHOOSE THIS FIELD?
During high school, I was really passionate about studying biology and medicine, but as I got closer to making a decision about what I would like to study in college, it was very clear to me that the mere thought of cutting things and the sight of blood scared me..so that was definitely not an option! I then studied Electrical Engineering for my undergraduate and graduate degree. But during my first semester, we had this really interesting course on applications of imaging, and that's where I came across medical imaging! I then a did an internship in Radiology to gain some research experience. Following that, I was convinced that that was what I wanted to do my doctoral research on and my thesis was based on developing better techniques to objectively diagnose depression.

I think the really cool thing about medical imaging is that as an engineer with absolutely no medical background, I still get to utilize those skills to develop better techniques and algorithms to address important medical questions. Specifically in neuroimaging, where is there is so little understood about the brain, it's really neat that I can stay VERY far away from cutting into one but still study things like depression and aging merely by analyzing brain images!
WHAT DO YOU LOOK AT & THINK, "I WISH YOUNGER ME WOULD HAVE KNOWN THIS WAS POSSIBLE?"
Being on a journey of research has given me the opportunity to do so much more than I could ever imagine! Getting a PhD, traveling the world to present my research, having a network of supportive peers (some of whom have become great friends along the way!), collaborating with experts in diverse research fields, and overall being able to work on research problems that I am extremely passionate about.
WHY DO YOU LOVE WORKING IN STEM?
I think the most incredible thing about the STEM community is acknowledging diversity - in people, research backgrounds, the problems you work on..everything. All through my very nascent research career, I have had the incredible opportunity to work alongside various scientists, physicists, and clinicians with diverse backgrounds coming together to solve the same research question. It is amazing how each of us can leverage our specific skills and put them together like a jigsaw puzzle, and I find it extremely gratifying to be an important part of this.
BEST ADVICE FOR NEXT GENERATION?
Don't be afraid to take detours to chase something you're passionate about, there is no cookie-cutter for a good scientist!
One quote that always motivates me, is by Zora Neale Hurston, who started doing science on her porch: "Research is formalized curiosity. It is poking and prying with a purpose."