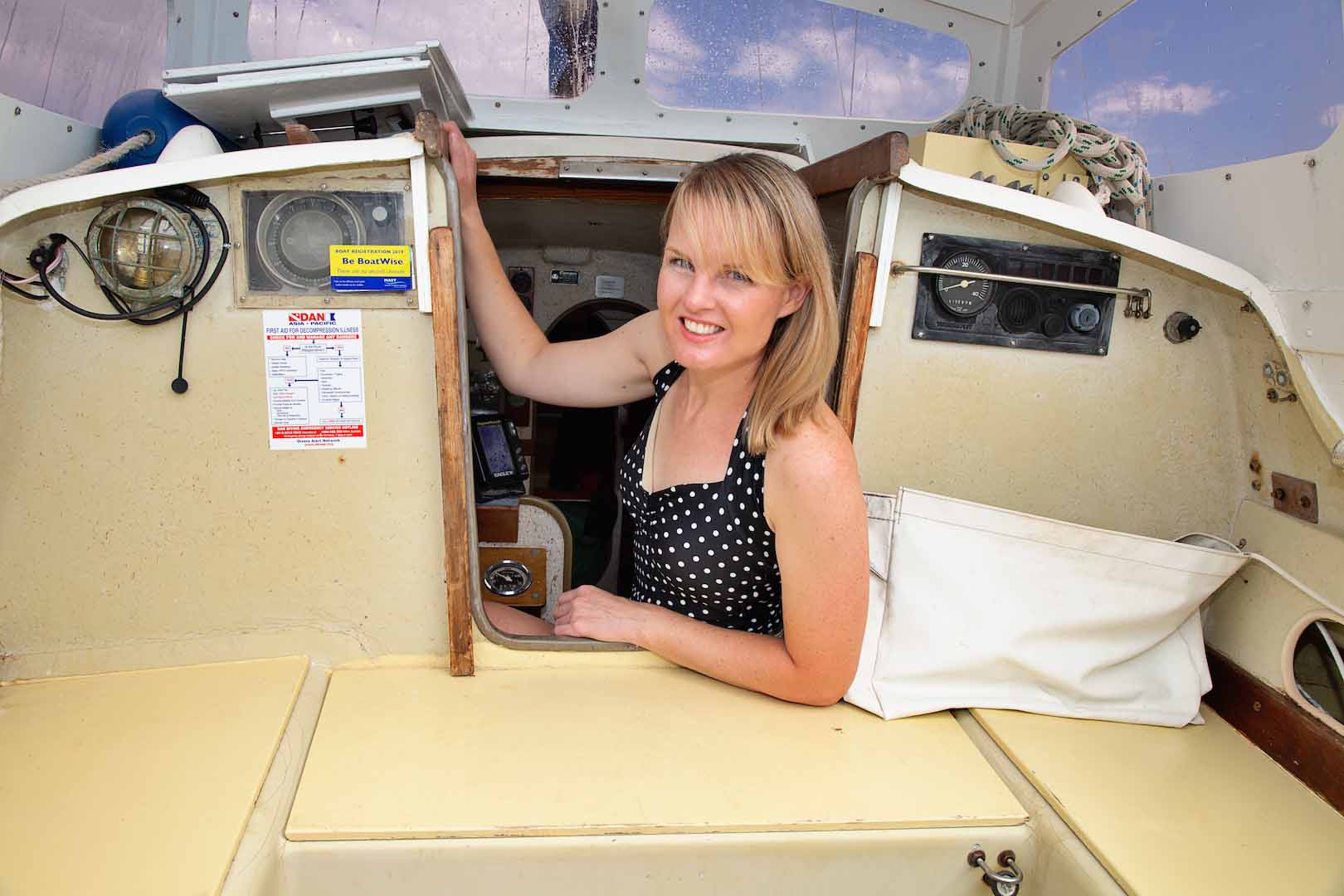 Marine Biologist, Centre for Marine Socioecology, Institute for Marine and Antarctic Studies
Be adaptable, cultivate resilience, make the most of opportunities - strategise, long-term.
My PhD work focused on Antarctic continental shelf and slope biodiversity, biogeography, connectivity, phylogenetics and conservation, primarily on deep-sea corals. This work extends post-PhD to collaborate with the Antarctic Seabed Carbon Capture Change project which aims to understand the role of polar and subpolar seabeds in the carbon cycle 'Antarctic blue carbon', particularly in response to climate change. Additionally, I am one of many researchers working on the Marine Ecosystem Assessment of the Southern Ocean, the Collaborative East Antarctic Marine Census Atlas project and the Future Seas Project, Grand Challenge: 'Ocean resource use: building the blue economy'.
WHY DID YOU CHOOSE THIS FIELD?
I chose marine biology because it was my childhood dream. As I grew in my knowledge and capacity my attention focused on tropical coral reef ecology. During my post-graduate education this career path diverged into Antarctic deep sea coral reef ecology and I continue to be passionate about this field of study. Deep-sea research is by nature remote, expensive and collaborative...which I love, and have always loved, but it is also challenging for these same reasons.
WHAT DO YOU LOOK AT & THINK, "I WISH YOUNGER ME WOULD HAVE KNOWN THIS WAS POSSIBLE?"
I am only successful if you see how far I've come - and very few people can see the start I had in life...so the key, from my point of view, is to expand your knowledge of the world beyond yourself and your situation - keep doing that every day and eventually, you'll look back with pride.

Being a part of the Antarctic science community for the last decade has been an incredible experience - Antarctica has become an integral part of my identity, and I am proud to be here. I am one of only a few scientists worldwide who have the taxonomic knowledge to identify stylasterid corals, and I have discovered new species from East Antarctica and the Scotia Arc. My PhD developed tools to assess coral phylogenetics and evolutionary connectivity. In particular, I developed a case study linking evolutionary mechanisms and ocean chemistry, today and in the past to look at long term controls on coral distributions. This work has important implications for present day changes in ocean chemistry (ocean acidification).

My work extended, post-PhD to collaborate with the Antarctic Seabed Carbon Capture Change, which formed during the Antarctic Circumnavigation Expedition. Our research has important implications for climate change mitigation, with a focus on blue carbon (biological storage of carbon on the Antarctic seafloor). In order to move our research from the exploration stage towards conservation policy, I recently led a science/policy collaboration to protect Antarctic blue carbon within the Antarctic Treaty System and the United Nations Climate Change regime. These collaborations have brought me to the point professionally, where I have a voice on issues of biodiversity conservation and climate change in Antarctica.

Looking forward, I am one of the many researchers who worked on the biogeographic Atlas of the Southern Ocean following the Census of Antarctic Marine Life project which ended in 2010. As a research community we are building on this body of work over the next decade through initiatives including, the Marine Ecosystem Assessment of the Southern Ocean, and the Collaborative East Antarctic Marine Census Atlas project, and the 'Future Seas' initiative, hosted by the Centre for Marine Socioecology at the University of Tasmania. This initiative delivers a series of journal articles addressing key challenges for the UN International Decade of Ocean Science for Sustainable Development 2021-2030.

This level of cross-disciplinary research needs financial support, and relies upon expensive ship-based technology and field-work, and post-field expensive genetic techniques and international travel in order to effectively collaborate. I hope that my proudest professional achievement is yet to come, and that it will relate to the conservation of Antarctic biodiversity and climate change mitigation efforts.
WHY DO YOU LOVE WORKING IN STEM?
I love working at sea, exploring remote biodiverse locations and experiencing and learning about the world and as a consequence learning about myself and my place in the world and how I might contribute positively to marine conservation. Curiosity is what keeps me waking up and working so hard to move forward, despite the many barriers - I wonder where this career will lead and what the world will be like in the future.
BEST ADVICE FOR NEXT GENERATION?
Be adaptable, cultivate resilience, make the most of opportunities - strategise, long-term.

The opportunity costs associated with STEM are great for any gender. My advice to anyone coming into a science career would be to work with a diverse range of people you admire, find mentors and collaborate broadly - network, do not work in isolation.

As you progress in academia, if you don't get one of the few tenure track positions, do not leave science entirely - realise the system is changing, it is not personal and keep working from within to create positive leadership roles in research, at sea, across management, in the field and in the lab.
"Whatever you do in life will be insignificant, but it is important that you do it, because nobody else will." -Mahatma Gandhi