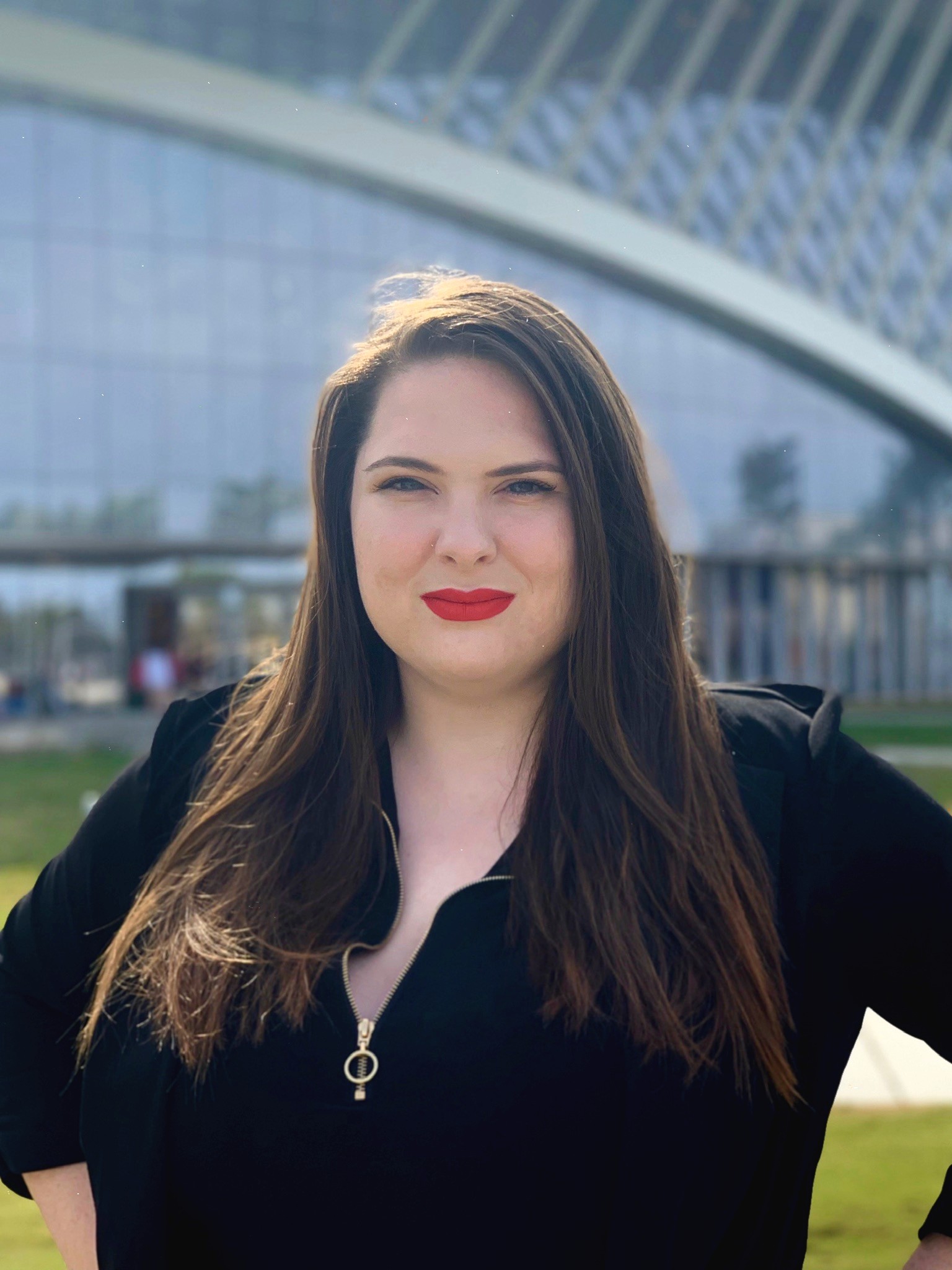 Aerospace Engineering Student, Embry-Riddle Aeronautical University
Don't give up and don't let yourself not discuss what you're going through with other people.
I am currently a student learning about how to create the next generation of military aircraft to help defend the nation. Each summer, I intern with a different aerospace industry company. I also lead multiple women in STEM organizations and work with my university.
WHY DID YOU CHOOSE THIS FIELD?
I always grew up loving science and math, especially things that flew and outer space.
However, my schools did not focus on STEM - we barely had science classes past the basics required by the state for graduation. Therefore, classes and extracurriculars were limited. We didn't even have a local FIRST team! But my passion and love for science and technology persisted throughout the years.

When I began thinking of careers, I considered a military path. I come from a military family, with a deep history of Army servicemen. Unfortunately, my heath would not allow it.

I kept looking up possible careers, now focusing on science and math. Years later, I decided to investigate engineering. My perceptions about the field were wrong, and it was so much more than I could have imagined! Then I found aerospace engineering. It was the space, flight, and even the military aspect altogether in one field! I was hooked. Unable to visit the schools I applied to or take a class/extracurricular to see if I liked aerospace engineering, I jumped in headfirst and didn't turn back.

I'm living proof that you can make it as an engineering student in school and in the industry without a mentor or experience, even though you shouldn't have to be.
WHAT DO YOU LOOK AT & THINK, "I WISH YOUNGER ME WOULD HAVE KNOWN THIS WAS POSSIBLE?"
As a junior, I was selected to join Boeing, the world's number one aerospace company at the time, as an engineering intern.

It was only an internship, but I had landed at the number one aerospace company after starting college with no idea what the industry was like, what companies were out there, or if I was even going to like what I had chosen for a career.

I don't think younger me would have ever believed this would be a step in my journey.
WHY DO YOU LOVE WORKING IN STEM?
There is so much to STEM that makes me love working in the field.

STEM is everchanging. Every day is something new - whether it's a new challenge, a new discovery, or a new way of thinking. You can expect STEM to never be stagnant!

The people in STEM also make me love the field. You will never find more drive, more passion, or more love for a field than you will when you talk to someone who works in STEM.

I wake up looking forward to creating new solutions to the problems my industry is facing, dreaming up new technologies to move society forward, and continuing to grow as a leader through the mentorships I have created.
BEST ADVICE FOR NEXT GENERATION?
There are going to be times where you think you can't do it for one reason or another. Don't be mistaken - it's a hard field, both in the work and when you start looking at the statistics.

Don't give up and don't let yourself not discuss what you're going through with other people. Find mentors early on that you can't talk to when you feel like giving up or think you're not cut out for STEM. Have a group of friends and peers who are in the same position you are that understand your challenges.
"The two most important days in your life are the day you are born and the day you find out why." - Mark Twain