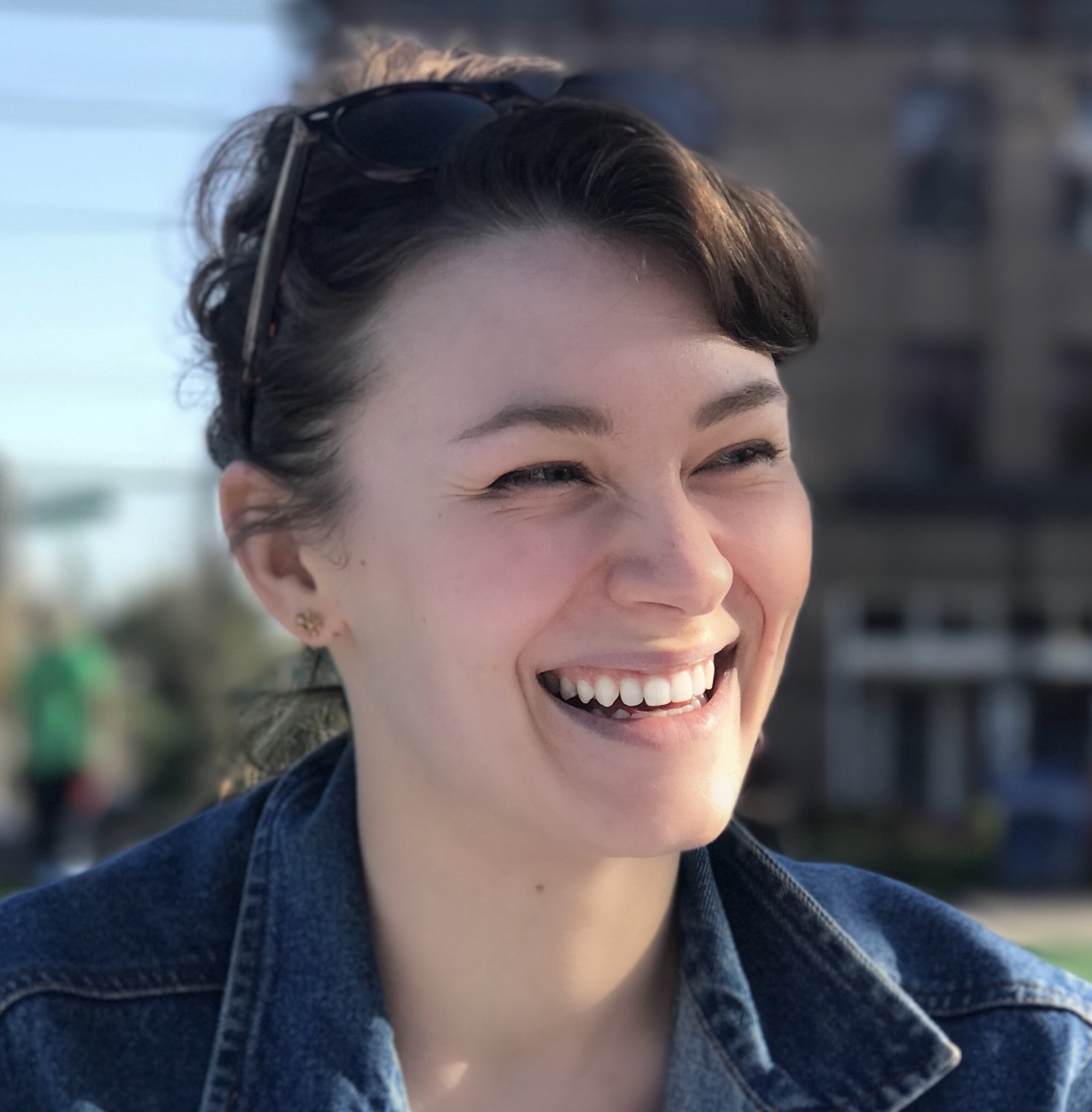 My research is halfway between biomechanics and haptics. Biomechanics is the study of how the healthy or injured body moves, and haptics is the science of communicating information through the sense of touch. These two fields meet in the middle when I use wearable haptics in order to guide people to move in a way that decreases their risk for injury, or provides them with more information about their world or their body. For example, I've worked on prosthetic feet that can "feel" and a wearable training device that can decrease knee osteoarthritis progression.
Why did you choose this field?
My freshman year of college, a very kind professor let me volunteer in his lab to prepare chemical solutions and prep tissue samples. I had no experience and no idea what I wanted to do for a career, but quickly got hooked by the open-ended questions and freedom of academic research. With his help and the mentorship of other researchers, I found out that I could push the boundaries of medicine and technology and work on projects that seem like science fiction or impossible dreams.
What do you look at and think, "I wish younger me would have known this was possible"?
I would tell my younger self that it's cool to keep working on my hobbies, even if they have nothing to do with my research. I can be an engineer and still find time to paint. Being able to finish a painting every few months while in grad school is a perfect example of achieving a balanced life that I didn't think was possible.
Why do you love working in STEM?
Working in STEM is a creative process, in the sense that I am constructing things/ideas/prototypes that have never existed before. Every day I get to think about the edges of what I know and try to come up with ways to stretch those edges even further.
Best advice for next generation?
Know your strengths and work hard to find the ways in which you're capable of doing what nobody else ever could, especially if you are told that those strengths aren't "marketable" or "valuable" -- that means that you're onto something.
Inspo quote / fun fact / role model
"Not knowing yourself is inevitable, and not knowing yourself demands courage." (Clarice Lispector)