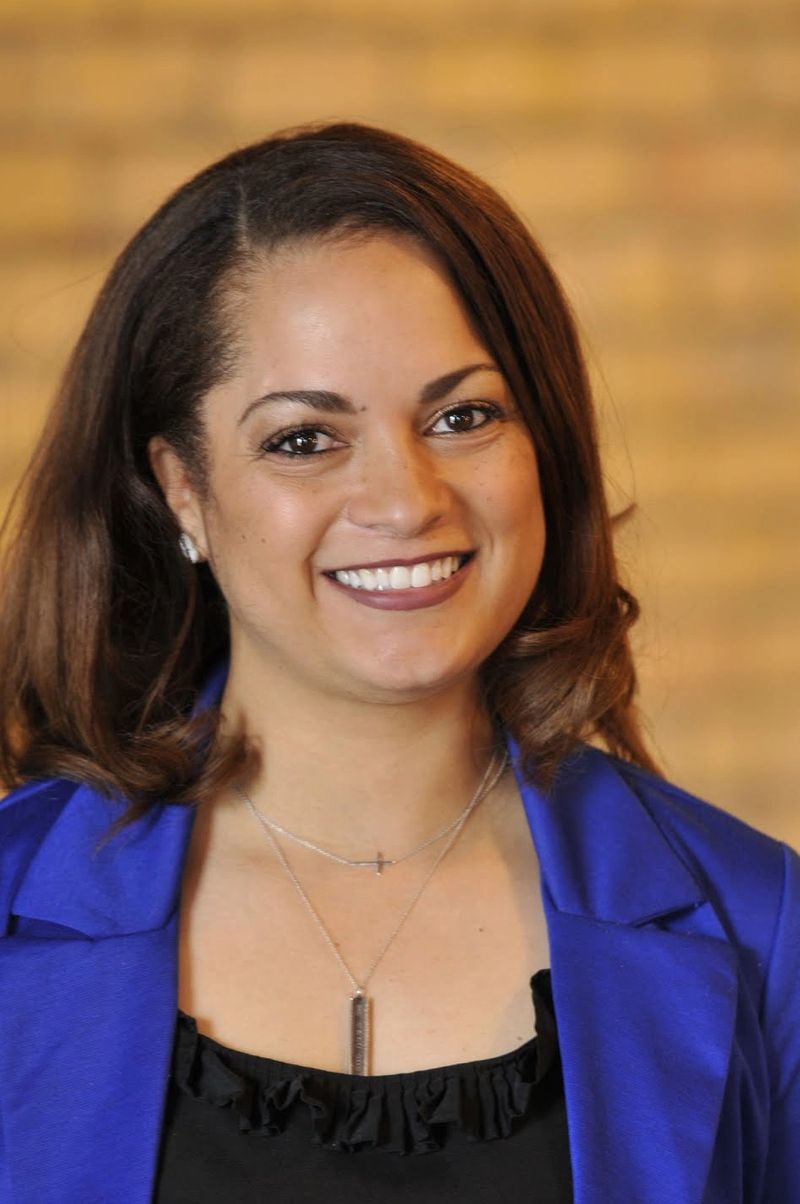 Digital Learning Specialist, Atlanta Public Schools

Always pull up a seat at the table. You have a voice and you deserve to be heard!
As a Digital Learning Specialist, I work with our science coordinators to infuse technology into the science curriculum. I also spearhead several different projects throughout our school district.
WHY DID YOU CHOOSE THIS FIELD?
I am an alternatively certified high school science teacher, meaning, education is my second career! My major in college was Biology Pre-Med and after college I got sucked into retail management. After moving through life, I decided that I wanted to go back to what my passion was (and still is), education! I ended up in the educational technology space and it's by far the best decision I could have ever made! In between the classroom and ed tech, I spent time in professional learning where I got to develop and lead face to face and online professional learning opportunities for teachers. This started my journey into educational technology where I get to work with administrators, teachers, media specialists and students!
WHAT DO YOU LOOK AT & THINK, "I WISH YOUNGER ME WOULD HAVE KNOWN THIS WAS POSSIBLE?"
Where do I even begin?! Being in the educational technology space has afforded me the opportunity to pursue tons of certifications as well as be honored for my work in the space. Two of the biggest achievements have been being invited as a part of the first cohort of Our Voice Academy, a group of minority educators in the ed tech space, and being asked to deliver my "why" to thousands of educators at the International Society of Technology Educators in Philadelphia in the summer of 2019! Other highlights include being accepted into the Google Innovator and Trainer programs, the Microsoft in Education Expert program and several others. By far, the thing that I'm most proud of and wouldn't have been able to think was possible as a younger version of me, has been being able to share my "why" on stages all across the nation in hopes of inspiring educators everywhere!
WHY DO YOU LOVE WORKING IN STEM?
Every day is different! That's what keeps me waking up and looking forward to going to work every day. I know that what I'm doing is truly making a difference to teachers and students. Not only are people that do this work changing the lives of the students that we interact with, but we are also changing the lives of generations to come!
BEST ADVICE FOR NEXT GENERATION?
GO FOR IT!!! Always pull up a seat at the table. Never sit in the back of the room! You have a voice and you deserve to be heard!
"Take responsibility for the energy you bring into this space." Dr. Jill Bolte Taylor