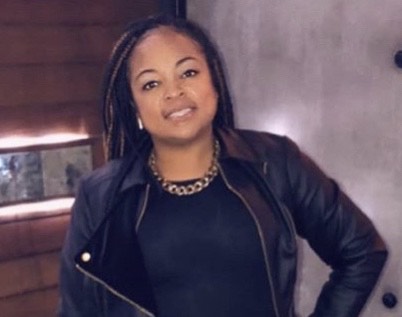 Instructional Math Coach & STEM Coordinator, Fulton County Schools
STEM is a whole world and needs all different types of people. Be different. Be unique. Be great. Be a STEM girl.
As the STEM Coordinator, I ensure that our STEM events, visits, showcase days and activities are organized and work effectively for students, teachers and visitors. I also ensure that we continue to have positive relationships with our partners that are beneficial for our STEM students.
​As the Math/STEM Instructional Coach, I work with classroom teachers to support math content (teaching, resources, strategies, etc.), integration of science &math standards into our Project Based Learning experiences and assist with the full implementation of STEM throughout the school while providing ideas for effective Math and STEM professional development.
WHY DID YOU CHOOSE THIS FIELD?
I have always loved children and helping others. This led me to becoming a teacher. As a teacher, I found myself working wonders in my classroom while also helping and supporting educators around me. I realized I wanted to find a way to educate and support large amount of students and educators beyond the ones in my class and right around me. This led me to working towards becoming an instructional coach. I have always been a think outside the box, unique, creative, hands-on teacher, this led me to a heavy interest in project based learning, which resulted in me becoming a STEM teacher and then eventually a STEM Coordinator and Coach.
WHAT DO YOU LOOK AT & THINK, "I WISH YOUNGER ME WOULD HAVE KNOWN THIS WAS POSSIBLE?"
Earning roles that allow me to be able to positively impact an extensive amount of students, educators and leaders.
WHY DO YOU LOVE WORKING IN STEM?
I absolutely love working in STEM because I am able to see the impact that it has on students and educators. Knowing that science, technology, engineering and mathematics play a key role in the U.S. economy and are a critical component to our future makes working in STEM rewarding. Everyday I wake up looking forward to STEM education because it creates critical thinkers, increases science/math skills, and enables the next generation of innovators (technology).
BEST ADVICE FOR NEXT GENERATION?
STEM is a whole world and needs all different types of people. Be different. Be unique. Be great. Be a STEM girl. Change the world through Science, Technology, Engineering and Math!
"Be different. Be bold. Don't do things the same way. Instead of taking the stairs like everyone else, SLIDE! Go for it and live with no fear!" -Ron Clark