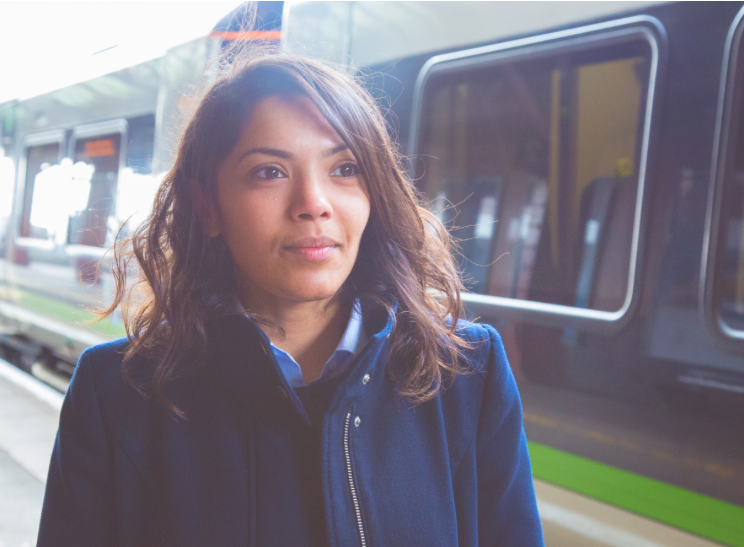 STEM is a great place for females to grow and to thrive and aspire to great things.
I would describe my job as an integral part of securing future work for the business. It is a role that allows me to integrate with various functions and determine how we can sell our companies capability. My role can be very technical and commercially focused with an understanding of the operations which impact the business.

My role requires me to have excellent organisational capabilities, lead teams, articulate proposals and understand the business needs to win a tender in a competitive market environment.
WHY DID YOU CHOOSE THIS FIELD?
This field affords me the opportunity to integrate with a multitude of individuals within the industry, it is an exciting and varied environment which challenges me in exciting ways everyday. I have always enjoyed the challenge of being able to lead projects and be strategic, this role allows me to be creative and innovative. The ability to be able to engage with engineers, designers, commercial, environmental experts, health and safety experts etc is exhilarating as it allows me to deliver projects in a macro perspective.

I have always known from a young age that I wanted to be in a job that suited my strategic and creative way of thinking, this field is a great opportunity to push boundaries and to excel at something that I enjoy.
WHAT DO YOU LOOK AT & THINK, "I WISH YOUNGER ME WOULD HAVE KNOWN THIS WAS POSSIBLE?"
I think a younger me knowing the support that is out there for aspiring youngsters would have guided my career at an earlier age. It would have made things like my work experience more focused and beneficial for me, knowing how we in the industry encourage a more diverse and engaged workforce. Knowing the possibilities and opportunities in our industry is what encourages me to showcase what it can offer and encourage future generations.
WHY DO YOU LOVE WORKING IN STEM?
What I love about STEM is the diversity and opportunities it offers. It's the opportunity to thrive and learn, in an environment that makes a difference. Not just at a local level but globally. We are in a society that provokes so much change and evolution, to be part of the movement is simply exhilarating.
BEST ADVICE FOR NEXT GENERATION?
The best advice for girls in STEM is this is a fantastic opportunity to be a part of industries that have evolved, it is a great place for females to grow and to thrive and aspire to great things. To be inspired, to be influential, to be leaders, to make a change and to be supported along the way by like minded individuals.
'Make your life a masterpiece; imagine no limitations on what you can be, have or do.'

Brian Tracy