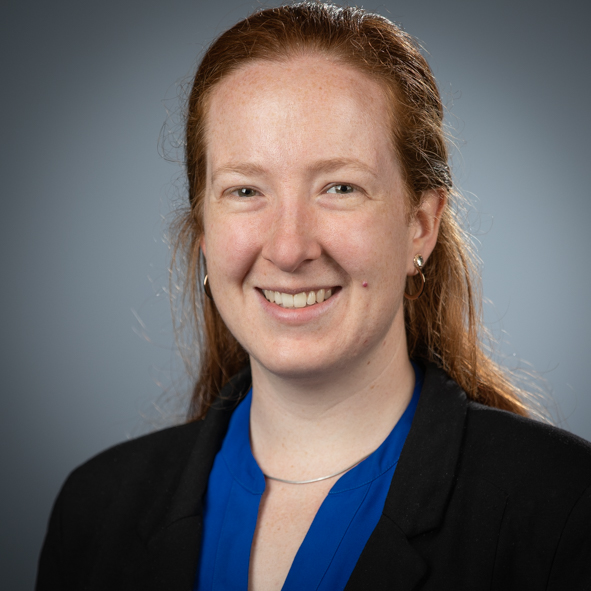 Structural Engineer, AECOM
STEM will open doors. It is fun, exciting, ever changing and something that you can make your own.
I work with a diverse group of people to design buildings: hospitals, commercial towers, schools and community facilities. Every day is different but could include: calculations, computer modelling, project management, coordination meetings with clients/other consultants/contractors, site inspections or project planning.
WHY DID YOU CHOOSE THIS FIELD?
Growing up, I always wanted to be a physiotherapist. Unfortunately I suffered a few injuries playing netball and doing gymnastics growing up - so I decided I wanted to become a physio to help others in the same way in which I was helped. I even completed work experience in the field which I really enjoyed.
Then, in my final year of high school my parents encouraged me to complete an aptitude assessment and there was one particular part of the test which was about shapes. Looking for patterns, orientations and guessing which shape came next...and I couldn't get enough. Afterwards, someone mentioned to me - Nicole, you should be an engineer! And that was it!
WHAT DO YOU LOOK AT & THINK, "I WISH YOUNGER ME WOULD HAVE KNOWN THIS WAS POSSIBLE?"
At the moment, I have been working as an engineer for close to three and a half years. And in that time, I am extremely proud of how I have worked, the amount which I have learnt and with decisions I have made in the workplace.
However, my greatest achievement to date has come from my volunteer work. When I was at university, I became involved in an organisation called Robogals (www.robogals.org). Robogals is an international not for profit which aims to inspire, engage and empower young women to pursue engineering as a career. After volunteering in their Melbourne chapter for a year, I was asked to apply for the position of CEO. At the time, I was 20 and not too sure what I was applying for, but I knew that if i didn't try - I would never know.
From January 2013 to December 2016 I was the Global CEO of Robogals. It was an incredible time; one of significant changes, challenges and growth. Over those four years, we were able to grow the organisation from five countries to twelve and from seventeen cities to thirty-three around the world. We introduced new management systems, brought on a new board of directors and saw over 1000 volunteers dedicate their time to our work.
My involvement in Robogals, has defined the person I am today; and never when I was younger, did I expect that I would be leading a global organisation at the age of 20.
WHY DO YOU LOVE WORKING IN STEM?
STEM provides us with an exciting way to look at the world. It allows us to challenge the way we understand people, things and situations. It encourages us to challenge the 'norm', look for efficiencies and improve our way of life whilst considering the impact it will have on future generations.
I wake up each morning looking forward to the challenges that lie ahead...and the opportunity that these challenges bring.
BEST ADVICE FOR NEXT GENERATION?
STEM will open doors. It is fun, exciting, ever changing and something that you can make your own.
"Ne reve pas ton vie, vie tes reves."
(Don't dream your life, live your dreams)