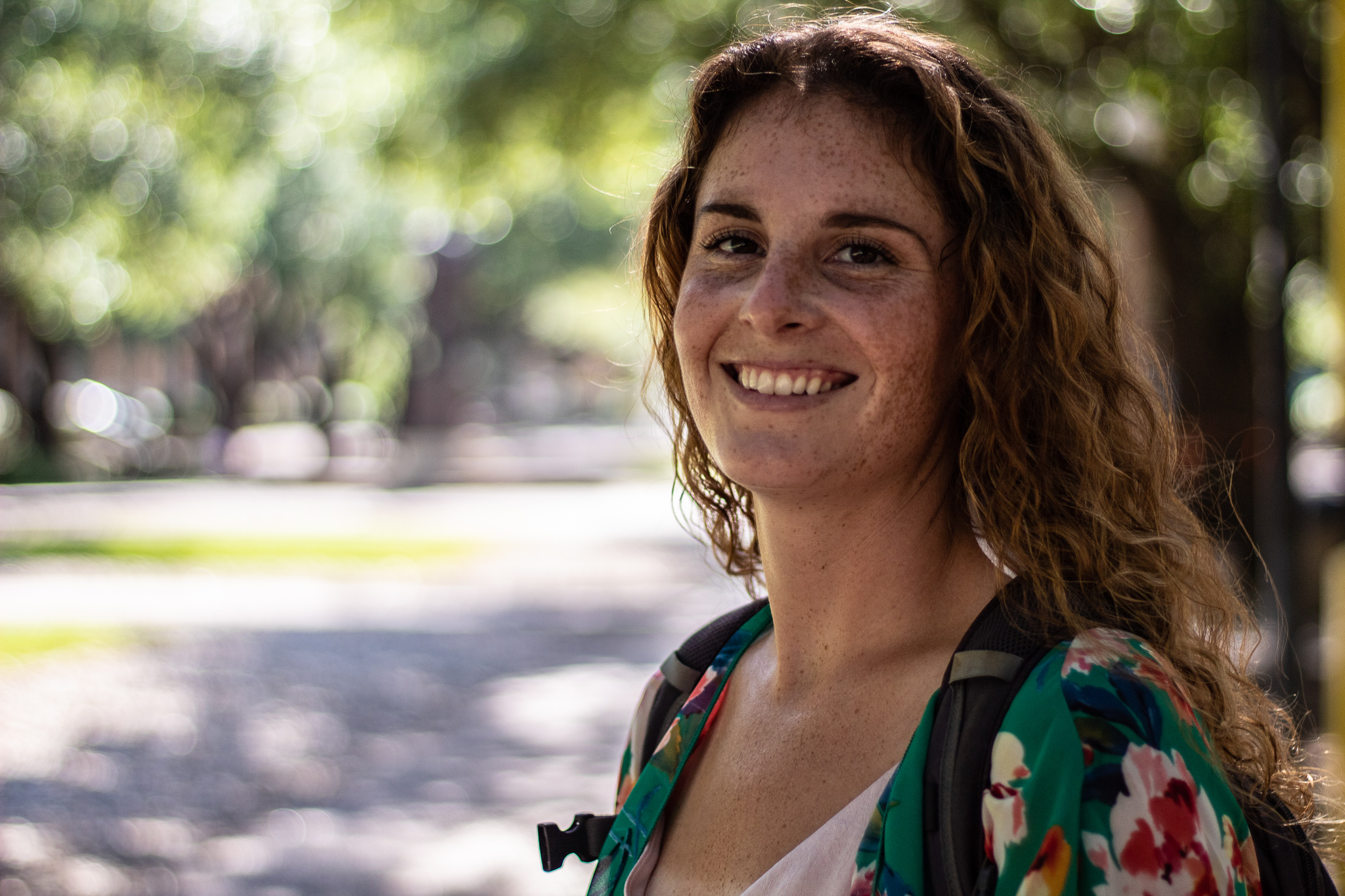 Research Assistant, The University of Texas at Austin
Don't let anyone tell you that you are not good enough.
I analyze aerial photography related to volcanoes! Going into the field after a volcanic eruption can be dangerous. Understanding the damage left behind after an eruption through aerial photography is a safer way to characterize processes that are not well known.
WHY DID YOU CHOOSE THIS FIELD?
As a kid, I never had dreams while sleeping. At least none that I could remember. After watching a volcano documentary when I was 10, I had my first memorable dream. It was actually a nightmare. Lava was chasing me down, threatening to burn me. I found this experience terrifying, yet I couldn't stop thinking about volcanoes. I funneled my fear to wonder as I continued to read, research, watch, and visit volcanic landscapes. I was very lucky going into undergrad because I already knew what I wanted to study, and I'm continuing my education in grad school. Now I daydream about volcanoes instead of having nightmares.
WHAT DO YOU LOOK AT & THINK, "I WISH YOUNGER ME WOULD HAVE KNOWN THIS WAS POSSIBLE?"
I didn't think I could get into grad school. My program rarely had students continue on to grad school. I was told I was not a good fit, and I believed it. Flash forward 2 years, I was not happy at my job. It was boring. I decided to put my insecurities aside and apply for graduate school. With the help of many friends and experience at the USGS and field camp, I was accepted to almost every school I applied to. I applied to 12 schools, I do not recommend doing that.
WHY DO YOU LOVE WORKING IN STEM?
STEM is a field that is constantly changing, and I love that. I love to learn new things that I find interesting and applicable. I enjoy using my brain to think about problems and how to solve them. I never got to do that at my job.
BEST ADVICE FOR NEXT GENERATION?
Don't let anyone tell you that you are not good enough. Ask questions. Read papers. Don't doubt yourself.
"It's never too early for ice cream" - Michael Scott