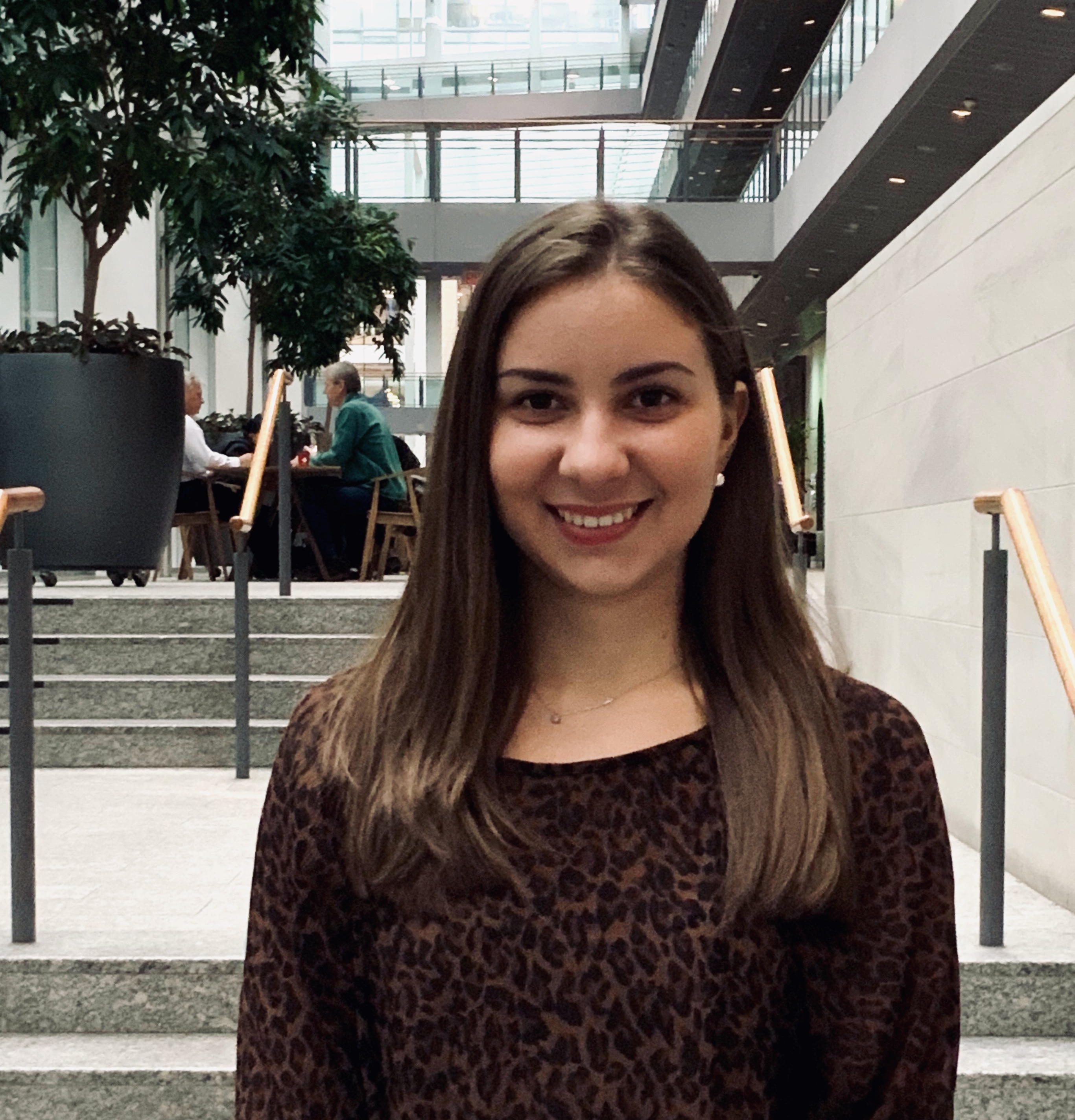 Master of Science Candidate, University of Toronto
Choose something that you love and you will do well.
The research lab I am working in focuses on investigating the complex interplay between antipsychotic medications, cardiometabolic risk and cognition in schizophrenia patients. This research is important because these patients have a 15-20 year lower life expectancy than the general population, owing to their increased risk of metabolic syndrome and cardiovascular disease. Antipsychotic medications have been found to cause significant weight gain and other metabolic disturbances in those taking them. Unfortunately, these metabolic adverse effects contribute to low self-esteem, decreased quality of life and medication non-compliance, which makes the illness even harder to treat. Additionally, these medications are not effective in improving cognitive functioning, a core domain that is impaired in schizophrenia. My research has been specifically focused on studying the effects of antipsychotic treatment on central insulin signalling in the brain in relation to cognitive functioning. This is a novel area of investigation and may lead to new therapeutic strategies to address the metabolic and possibly cognitive dysfunction early on in the illness.
WHY DID YOU CHOOSE THIS FIELD?
This field intercepts disciplines in physiology, neuroendocrinology and psychiatry, which directly relates to and combines all the disciplines that fascinated me during my undergraduate studies. I am particularly interested in the psychiatric population we are studying as I have been a volunteer in a mental health unit for close to 4 years now and through this I have witnessed how the adverse side effects of antipsychotics make treatment compliance very difficult, which in turn exacerbates their primary psychotic symptoms. Because of this volunteering experience I can see the importance and direct application of the work I am doing and it makes it all the more meaningful knowing the impact this research will have on the lives of those suffering from this severe mental illness.
WHAT DO YOU LOOK AT & THINK, "I WISH YOUNGER ME WOULD HAVE KNOWN THIS WAS POSSIBLE?"
Recently I was the recipient of the Canada Graduate Scholarship Master's award. This is a research grant awarded by a federal health/medicine research funding agency to students who demonstrate a high standard of achievement in undergraduate and early graduate studies. Receiving an award like this is a big honour and not something I would have thought I was capable of getting when I was younger. Looking back I would have liked to be more confident in myself and my abilities and trust that hard work pays off.
WHY DO YOU LOVE WORKING IN STEM?
I love working in STEM as these fields focus on finding solutions to real world problems. The basis of my research comes from a problem that is seen too often in clinic. It is rewarding to think that the work I am doing has the ability to ignite novel therapeutic interventions that can improve the health and wellbeing of those suffering from severe mental illnesses.
BEST ADVICE FOR NEXT GENERATION?
Choose something that you love and you will do well. This is something I discovered was especially true for me during my undergrad. Studying topics that interested me and I wanted to learn about, even if they were challenging, made undergrad so much more enjoyable. Don't shy away from something because you think it is hard. If you're interested in something, go for it. I believe that hard work, dedication and perseverance will pay off in the end.
"The roots of education are bitter, but the fruit is sweet." - Aristotle, Greek Philosopher