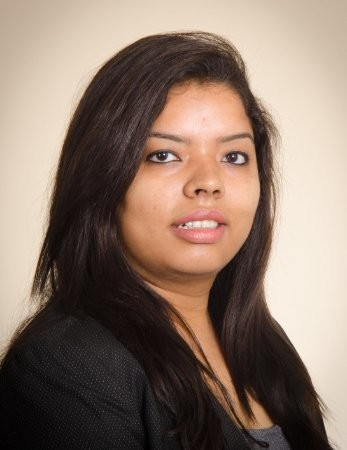 CEO, Vatsalya Digital Data Solutions Pvt. Ltd.
STEM is a critical component in futuristic world.
I head an IT Services Venture in a small District in Ayodhya. We aim to bring digital transformation for business. We know that all organisations are wrestling with
unprecedented challenges: economic uncertainty, market complexity, hyper-competition, changing consumer expectations and regulatory
pressures. With these myriad of twists, organisations seek support to keep up and compete in the futuristic digital world. Our primary focus is on making ventures mark their digital presence.We enable our clients to achieve
their cost reduction objectives, improve process efficiencies, enhance effectiveness, and deliver superior customer experience by
having SMARTER APPROACH with the use of Information Technology.
I feel there are very few realistic role models in STEM to show the path further.I use this platform to motivate and promote female talent. If I can do it, You can Do it Too.
Being close to nature, I follow sustainable growth strategies and spend my idle time with animals.
WHY DID YOU CHOOSE THIS FIELD?
I was born in Medico Family and everyone thought I will become a doctor too after growing up. But, since my childhood: computer and technologies used to fascinate me. I loved the idea of how everything becomes easier with the use of Science and Technology. My parents gifted me my first Desktop on my 12th Birthday. I was more curious of knowing what is inside of it, rather than the functionalities of a Desktop. After 6 months, I ripped off my Desktop only to gain deeper insights and information on how technology binds so many things together. I am still thankful that Youtube was not famous back then, else I would have seen the video and learnt nothing. Luckily, the Desktop didn't stop functioning and I became the master of all kinds of repair – dekstops, pianokeys, gaming console and so on. I was so much in love with Coding and making things work by simply writing few lines that I went ahead to pursue my Bachelors in Technology in Computer Science. Then I moved to work in one of the prestigious MNC in the world. I started feeling that there is some missing block in this puzzle of life and that's when I went to United Kingdom to pursue my Master's in Administration. I have been born and brought up in a small place in India and I have always been judged on because of that. Talented youth of these small cities has to move to far off places to work on par with their qualifications and expectations. Women lack career opportunities in small cities because they are being married to/they can't go out for work. So I formed Vatsalya Digital Data Solutions to address the gap that
exists between the number of jobs and the growing working age population especially in smaller and tier 2/3 cities in India.
WHAT DO YOU LOOK AT & THINK, "I WISH YOUNGER ME WOULD HAVE KNOWN THIS WAS POSSIBLE?"
My Professor, Mr. Peter Lenny during our course of MBA always use to say one thing - The real learning starts when you finish your course.
This MBA has been such a confidence building exercise for me. I have been able to look at things with fresh perspective and without any prejudices.
I was good in my academics but I have always been an Introvert - the one who lowers her eyes so that the teachers don't ask any questions.
But when I started this venture, I felt a new wave of confidence in me. I have helped many of my employees in their personality development.
I wish I knew earlier that confidence is how we feel and present our ideas. The only way to learn, evolve is to talk about it and learn from your experiences.
Seeing people around me who are living their quite-self, I see my past in them and I believe they can do wonders if pushed forward. I am also starting a comprehensive Personality development Training to cover factors like Communication, Confidence, Mindfulness, Fitness, Dressing, Time Management and Stress Management. Even if we empower few women, we are already bringing change in the society by starting a chain reaction.
WHY DO YOU LOVE WORKING IN STEM?
I love working in STEM because it pervades every part of our lives. Everything around has science, Technology is evolving every now and then, Engineering is making things easier for humans and Mathematics is used to predict our future and prepare u for unforeseen challenges ahead. This world is a VUCA (Volatile Uncertain Complex and Ambiguous) World. With the help of STEM we understand the world and concepts in a better way, take proactive decisions and be a change maker in the society.
In future, I would love to provide opportunities for everyone to learn how concepts relate to life and how everything can be learned through practical approach. I aim to be a change-maker for everyone who doubts themselves and their capabilities.
BEST ADVICE FOR NEXT GENERATION?
STEM is a critical component in futuristic world. We all get scared hearing hard to remember terminologies and calculations. Instead, learn to love STEM and once you use your practical wisdom to understand it better: You won't be able to imagine a life without STEM.
"You can do anything you want to do, if you want it bad enough. " - Bill Russell