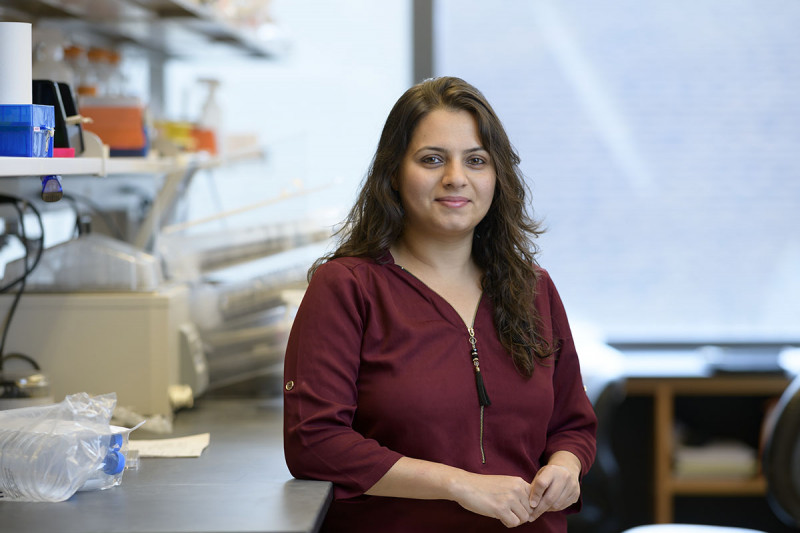 My research focus is to understand cellular details about how cancer spreads from one organ to a new organ and devise therapies preventing it.
Why did you choose this field?
I come from a family of clinicians and was fascinated by diseases and wanting to cure patients. I was fortunate to find very good teachers who encouraged me to ask questions. My love for Science therefore only grew as I graduated through each class in school and then in college leading me to do a PhD in solving Tuberculosis.
What do you look at and think, "I wish younger me would have known this was possible"?
High throughput approach in Science. The ability to sequence genomes, proteomes and metabolomes and the importance of computing in this data analysis.
Why do you love working in STEM?
My passion since the day I was taught in the Science class about the serendipitous discovery of antibiotics to trying to cure my father of Stage 3 metastatic Cancer has been a single minded effort towards- solving diseases.
Best advice for next generation?
I think giving students a real picture of STEM is very critical. I think we should cultivate passion in very young minds, encourage questioning even that which is known and tell them that though the journey is longer in STEM, the satisfaction of saving a life, or discovering that which nobody in the world knows and you are the first to observe is unparalled.
Inspo quote / fun fact / role model
"You are never given a dream without also have been granted the abilities to make them real, you may have to work for it though" Richard Bach