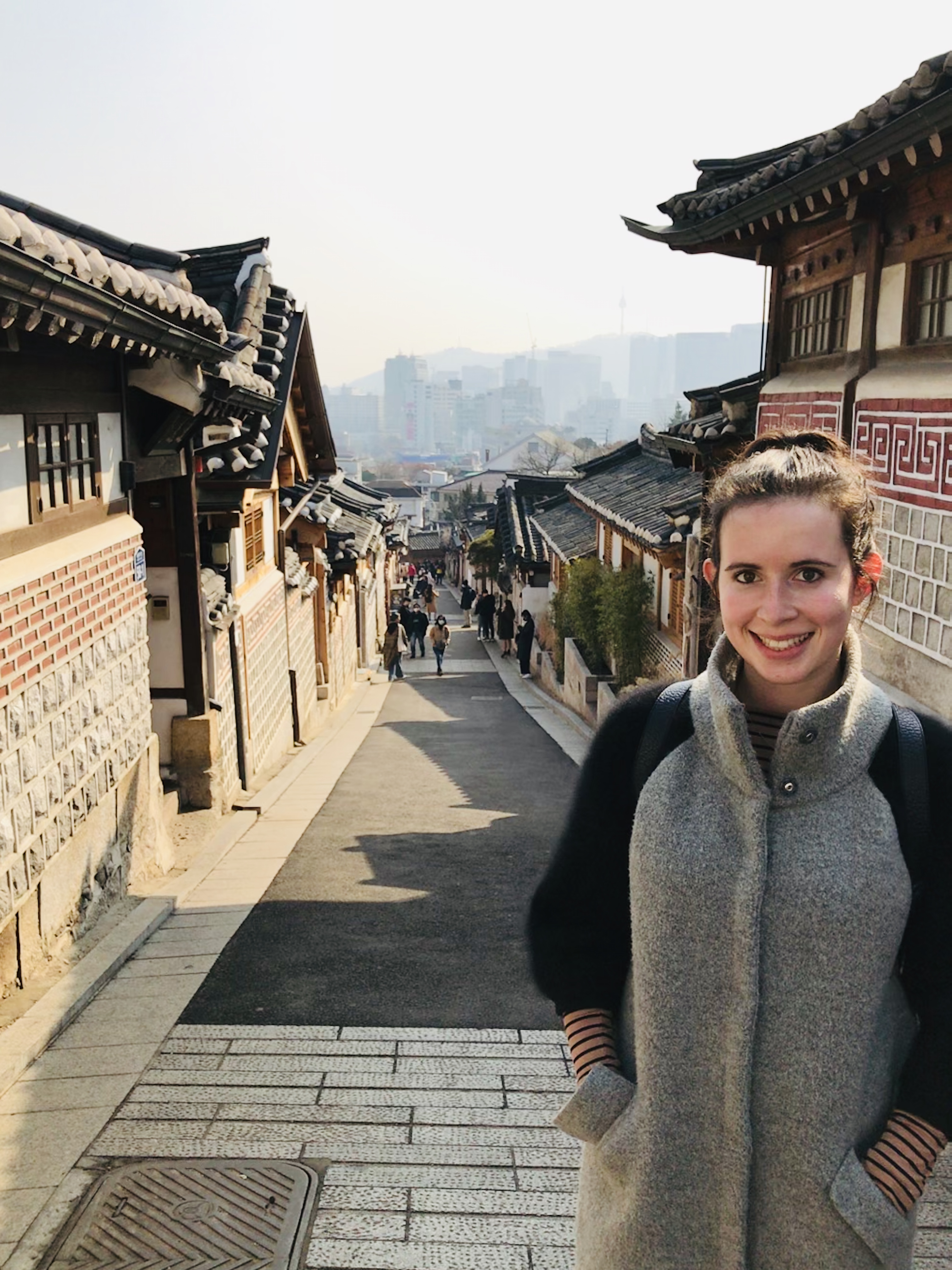 Data Quality Analyst, EDO, Inc.
Go out of your way to build a community of other women in STEM, that will help so much.
My job is to understand all software and workflows so that I can empower my coworkers to work independently, solve problems and offer ideas for improvement. I make sure our data is correct for our clients and that all our systems are running smoothly. I also serve as a bridge for communication between more and less technical teams.
WHY DID YOU CHOOSE THIS FIELD?
I always wanted to work at a startup. It seemed like a collaborative and fast paced environment where it was okay to break the rules and status quo. I have never been interested in sitting in a box that someone else decided to put me in, and I believed I would feel suffocated if I joined a big corporation. I studied math but wasn't interested in actually doing math all day for my career. I realized that my skills and interests were in communicating complex scenarios in more digestible terms, and solving problems where I could see an immediate impact. After some trial and error in different jobs I found a small company where I could have a big impact as an entry-level employee and learn more about building a tech product and business, which is exactly what I wanted.
WHAT DO YOU LOOK AT & THINK, "I WISH YOUNGER ME WOULD HAVE KNOWN THIS WAS POSSIBLE?"
The first six months at my job. Expectations were low and I found myself in a situation assuming tons of responsibility and quickly becoming very important to all departments in the company. Younger me didn't know if she would find a job, let alone excel so fast. It's possible, in your first real job, to find yourself in an awesome position.
WHY DO YOU LOVE WORKING IN STEM?
I love that I am solving problems all the time. The potential for new ideas is infinite and the ability to carry out those ideas to fruition is completely possible. STEM is challenging every day and I love how I am able to continue learning and rise to every challenge.
BEST ADVICE FOR NEXT GENERATION?
Don't get discouraged if you get bad grades, if no one in your classes looks like you, if your professors don't get you. Go out of your way to build a community of other women in STEM, that will help so much. The best thing you can do is surround yourself with people who have the same experience, bond over it, and help each other through it.
"We must have perseverance and above all confidence in ourselves. We must believe that we are gifted for something, and that this thing, at whatever cost, must be attained." - Marie Curie