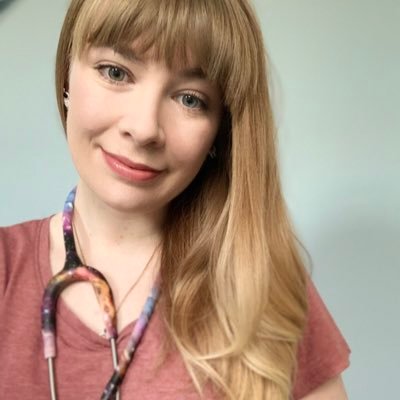 I'm learning to be a clinician and researching pre-flight medical checks, keeping hands healthy in space suits, & ways to measure muscle in space. I eventually want to look after pilots, astronauts, crew, aircraft passengers, & space tourists!
Why did you choose this field?
I've always been fascinated by space, so I took the route of getting a PhD in physics. I then realised I wanted to help people and society so switched to medicine. Now, I'm merging those interests together.
What do you look at and think, "I wish younger me would have known this was possible"?
I got a PhD in physics, got into medical school attended two courses at the European Space Agency, and am finishing up an MSc in Space Physiology and Health. For somebody with dyslexia, and as a 1st generation university student from a working class background, I'm proud to have made it this far.
Why do you love working in STEM?
I love learning how and why things happen - I also love that there are gaps yet to be filled in scientific knowledge. If we knew everything, we wouldn't keep pushing the boundaries, would we? In medicine, it's very rewarding albeit a difficult vocation. I feel gratitude in being able to learn the skills to help people.
Best advice for next generation?
Keep following your interests and inquisitive nature, and let that lead you to whatever subject or vocation draws you in.
Inspo quote / fun fact / role model
"Now is the time to understand more, so that we may fear less." - Marie Curie