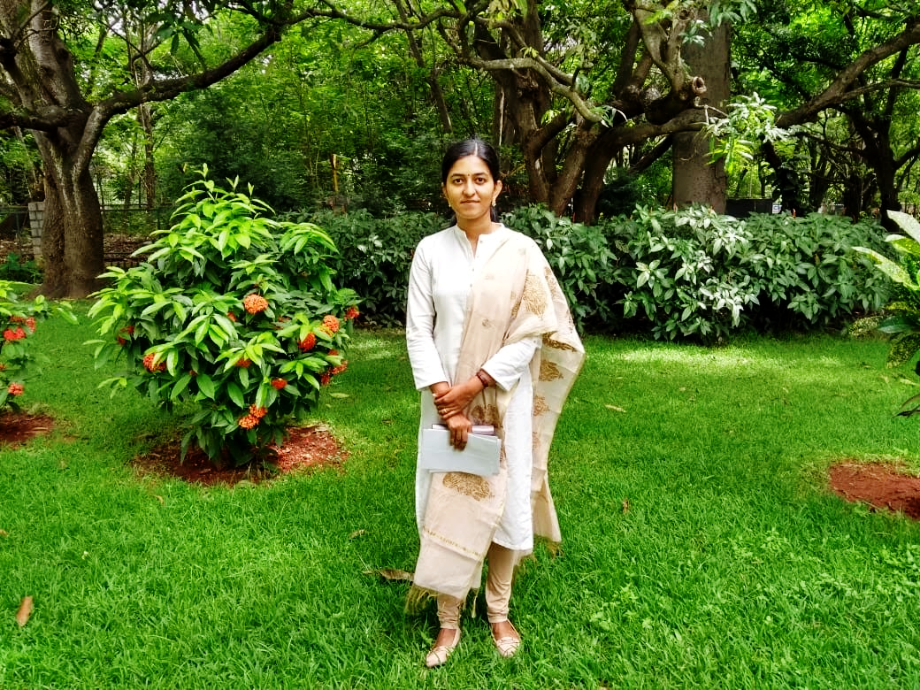 Ph.D. candidate, RMIT University
Self-learning and self-leadership will be helpful for STEM careers in the years to come.
In my current role as a Ph.D. candidate, I strive to solve engineering problems and build innovative solutions with the help of technology. For each problem, I frame research questions, design experiments, analyze results, and disseminate the findings into the research community. I also keep myself updated by participating in training sessions, workshops, and seminars for professional development.
WHY DID YOU CHOOSE THIS FIELD?
In class 10, my Chemistry teacher had asked the students to take a seminar on any topic in the syllabus. I jumped up and took responsibility for a topic called "Plastic and its demerits". At the time, internet access was not common, and I had to go through many books, including my mother's textbooks from when she did her MSc in Chemistry. I prepared well and delivered the seminar. To this day I remember this incident because it was exhilarating and extremely fulfilling to teach a room full of curious students. I thoroughly enjoyed taking the class, answering their questions, clearing doubts etc. and everyone told me that I would make a great teacher. Also, I had grandparents on both sides who were teachers, and I could see how great they were at their job. To this day, I see their students showing love and admiration for the way my grandparents taught at school. At the time, I felt that perhaps, I am meant to teach, someday.
At school, I always enjoyed Science/Math classes and was good at exams, competitions etc. So, the choice to pursue engineering for my undergraduate and Masters's was straightforward. It was my passion. Since then, I have tried to combine my passion for STEM and purpose to teach into one. I now dream to finish my Ph.D., work in STEM areas, and share my knowledge with others by teaching.
WHAT DO YOU LOOK AT & THINK, "I WISH YOUNGER ME WOULD HAVE KNOWN THIS WAS POSSIBLE?"
A few years ago, I worked really hard and was fortunate to have secured admission into a premier engineering institute. Now when I look back, I can't even imagine myself thinking that I would get that opportunity.
WHY DO YOU LOVE WORKING IN STEM?
I feel, working in STEM is fun, but one must also be up to date, have strong fundamentals and problem-solving skills. I love working in STEM mainly because it is my passion since childhood, it is challenging, and I get to learn new things every day. When I wake up, I look forward to learning something new, discovering something with my ideas, and testing my understanding of the world.
BEST ADVICE FOR NEXT GENERATION?
It is ok if your passion lies in an area that is not booming or trending. However, it will be great if one has the necessary fundamentals and skills that would help achieve their dream. So, self-learning and self-leadership will be helpful for STEM careers in the years to come.
"The secret of getting ahead is getting started." – Mark Twain