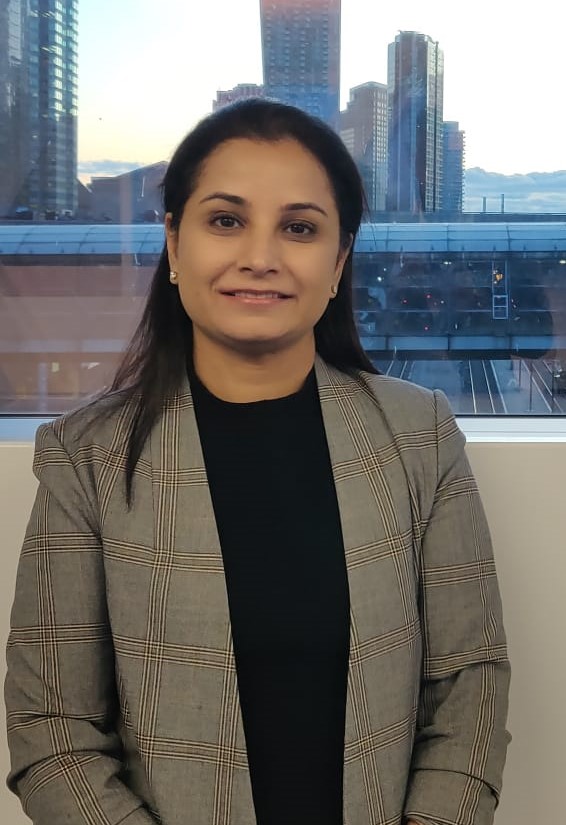 Director, Information Risk Management Services, ANB Solutions Private Limited
Take cues from your surroundings, be curious, keep your basic understanding clear and always ask questions.
I am the Co-founder and now a Director at ANB Solutions Private Limited, India. I head the Information Management (IRM) Services vertical of the firm for the past 10 years. ANB has multi-locational service capabilities, with offices in India (Delhi, Mumbai, Bangalore, Ahmedabad and Hyderabad), and internationally in London, South Africa, South East Asia and UAE where we service our clients through our teams and partner firms. With an overall team size of 450+ and a dedicated resource pool of 80+ IRM personnel who are highly experienced and skilled, we are best placed to meet our client requirements. At ANB IRM, we provide various services such as IS Framework and Policy Design, Application Security and IT General Controls, Regulatory Compliance, Business Continuity and Disaster Recovery, Cyber Security, Vulnerability Assessment Penetration Testing, Software Asset Management, Vendor Risk Management, IT Trainings, to name a few. I assume overall responsibility for engagement delivery for all IRM assignments for more than 250 clients and I am strongly supported by a team of subject matter experts specializing in specific functional domains
WHY DID YOU CHOOSE THIS FIELD?
After I qualified as a cost accountant and while I was doing my industrial training I was doing some assignments on Project Finance and got the opportunity to interact with many upcoming and varied industries. As part of these engagements we were also interacting with Risk and Credit teams in Banks and various regulators. On both the sides of the diaspora I got a perspective that in the industry and for the regulators, technology was the future and would be an integral part of every core business operation in the days to come. Being from the Audit and Management Consulting fraternity, I logically ventured very early on into Technology Audits, Risk and Controls Consulting. And there was no looking back
WHAT DO YOU LOOK AT & THINK, "I WISH YOUNGER ME WOULD HAVE KNOWN THIS WAS POSSIBLE?"
ANB is since the last 5 years venturing into global markets, servicing international clients. Today we have prestigious international clients, we are at par in service and quality delivery with international firms. Today there is the confidence to know that the world is virtually without any borders, in case of technology risk and consulting, controls are all pervasive. For example, if we understand a central bank in India and its control objectives, we can be the best choice to address compliance controls in any central bank in the world
WHY DO YOU LOVE WORKING IN STEM?
Technology is I believe the best enabler today and the results and implementations in all the possible fields is simply breath taking. Right from nuclear science, medicine, education, BFSI, defence its almost impossible to imagine any area without technology now. Well I do wake up looking forward to see technology enabling more forms of AI, automations, analytics, robotics and lead us to a superior, supported and more positive control environment
BEST ADVICE FOR NEXT GENERATION?
Observe and adapt how technology, its control review and cybersecurity as a profession have evolved over the years. Take cues from your surroundings, be curious, keep your basic understanding clear and always ask questions. Never stop learning new things as change is the only constant. Women are very adaptive by their natural self, use that in your profession as well, it is very typical to STEM since it is so dynamic you will learn well
"Only three things happen naturally in organizations; friction, confusion and under-performance. Everything else requires leadership" – Peter Drucker
So I always focus on leading my team to goals n success